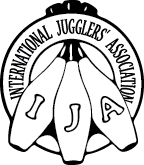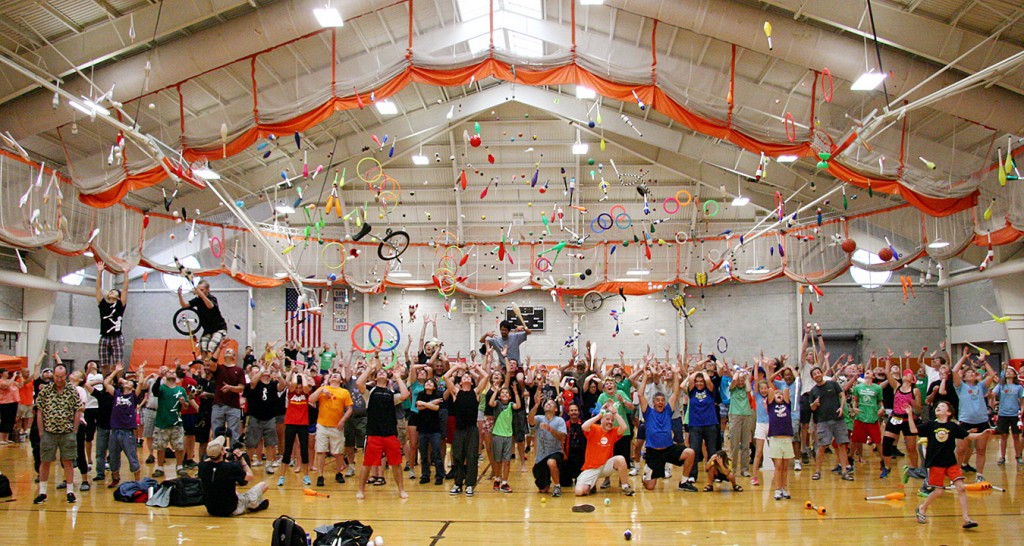 To render assistance
to fellow jugglers

This is an archived website
Previous minutes: October 23, 2001 | List of available minutes | Next minutes: May 14, 2002
IJA Board Meeting - November 27, 2001.
Called to order at 6:30pm PST. Present: Board chair Paul Richmond; general manager Norman Schneiderman; directors Art Jennings, Martin Frost, Todd Strong, Katje Sabin, Ben Schoenberg, Andy Ford, Bill Ritchie. An informal agenda was listed verbally by Paul, to include:
Approval of minutes
Roster
Budget
Member reinstatement
JUGGLE magazine
Membership drive
Video
Bahama fest
World Juggling Day
Committees
Job descriptions
Fundraising Letter
Email meetings
Sponsor guidelines
The minutes of July 17, 2001, were approved as written.
The minutes of July 26, 2001, were approved as corrected.
The minutes of July 27, 2001, were approved as amended.
The minutes of Oct. 23, 2001, were approved as corrected.
Roster: The board directed staff to produce a new roster as soon as possible. The publications committee (formerly the magazine committee) was directed to work on developing long-term roster production procedures. Magazine: Norm reported that we are close to a final contract with Stagewrite regarding JUGGLE magazine. Budget: The finance committee was directed to present a budget with a complete analysis of festival expenses, with an eventual target of not running the organization at a deficit. Member reinstatement: A member previously expelled had recently reapplied for membership but has now withdrawn the application from consideration. As a result, the board did not vote on whether or not to grant the application for membership. (Katje left the meeting at 7:45pm PST. Paul, Ben and Martin agreed to jointly take minutes for the remainder of the meeting.) Videos: Martin reported that the first batch of 2001 fest tapes was expected to be received in about a week. For the new videos being produced by Alan Plotkin, we will seek signed video waivers from Championships competitors from years before the festival waiver was made explicit about appearances in IJA videos. Norman will contact a lawyer to get the waiver wording set. Then board members will share the effort in trying to contact people to get the waivers signed so that the new videos can be finished. Membership drive: Some performers and vendors are distributing our membership brochures. They could also be distributed at fests for related arts and through affiliates. World Juggling Day: Sponsorship will be opened to any juggling vendors who are willing to make an appropriate prize or supporting donation. Fundraising Letter: A fundraising letter will be sent to all members soon. Costs of mailing were discussed, as well as the possibility of taking advantage of our non-profit status to reduce postage costs. Committees: We need to decide some topics to be discussed by the various committees. Reading Fest: The board discussed the suggestion of making the fest one day longer. It was suggested that the gym be open and free to all jugglers on Monday, July 15, thus extending the fest by one day and providing an affordable (free) day of juggling for all. Ben pointed out that there may be a conflict between people using the gym during the added free fest day on Monday and vendors bringing in stuff to set up their booths. (Art left the meeting at 8:40pm PST.) Everyone agreed to add the free day on Monday in Reading. Registration will not be open that day. Email meetings: To save money on conference calls, Todd suggested we enable board meetings by email. The legalities of that are unclear. Ben suggested that we get things fully discussed in advance by email and then mostly just vote at relatively short conference call meetings. Financial statements: As has been pointed out by members, our recent year published financial statements do not match from year end to following year beginning. Norman said this is because of the adjustments done at tax time each year, which somehow have not made it into the statements. Norman will supply updated 1999 and 2000 year end statements, which we will put on the web site. Bahamas fest: The potential winterfest was canceled for lack of a sufficient number of people signed up. Publicity: Martin said we need to use the web site more effectively by getting fest (etc.) information out through it first, instead of just using the magazine. Next meeting: Will be Jan. 8, 2002 at 6pm PST. Meeting adjourned at 9:08pm PST.

Previous minutes: October 23, 2001 | List of available minutes | Next minutes: May 14, 2002