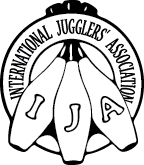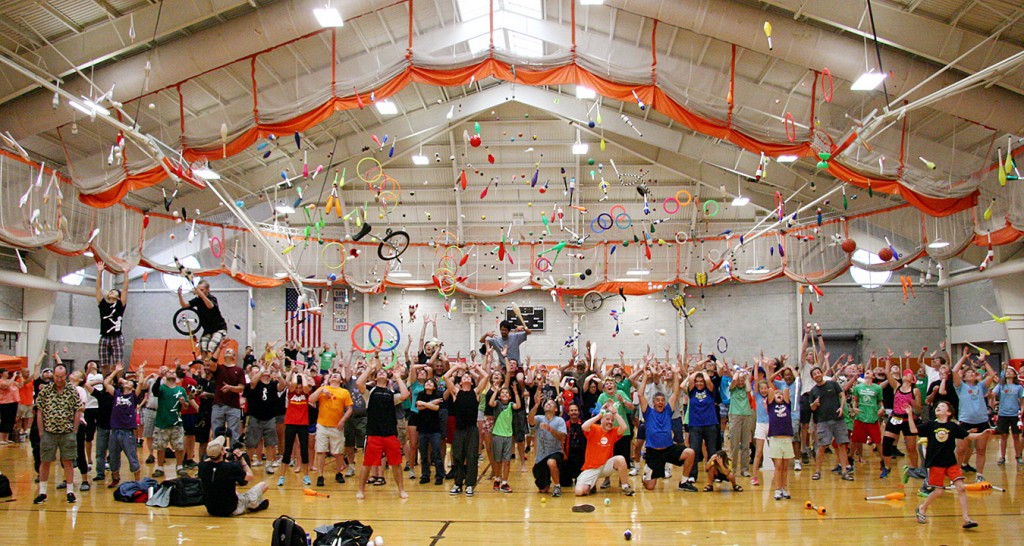 To render assistance
to fellow jugglers

This is an archived website
Previous minutes: Second meeting on April 14, 2003 | List of available minutes | Next minutes: May 6, 2003
Special Board Meeting of the IJA - April 22, 2203
Present: Directors Paul Richmond (Chair), Andy Ford, Braidy Brown (by proxy for Art Jennings), Ben Schoenberg, Bill Ritchie, Jaye Butler, and Scott Slesnick. Also Norman Schneiderman (General Manager) and Richard Dingman (Secretary/Treasurer).

(Time is hours:minutes - ET.)

PURPOSE OF MEETING:
(1) Directors and Other IJA Officials
(2) Benefits of Membership

05:35 - It takes a long time for Norman to be able to connect to the call.
05:55 - Ben objects to Braidy representing Art.
Ben moves to adjourn.
Jaye leaves to try to reconnect with better reception. Jaye returns.
06:00 - Norman finally is able to join, via long distance call.
Scott seconds Bens motion.
Vote: Jaye - no, Andy - yes, Art (through Braidy) - no, Bill - no, Ben - yes, Scott - no, Paul - no. Motion does not pass.
Ben objects to someone voting for Art.
Discussion begins regarding JUGGLE liaison.
Jaye moves that Previous JUGGLE liaison, Ben, shall immediately turn over all documents acquired during his term as JUGGLE liaison to the new JUGGLE liaison, Bill Ritchie. This includes all content and advertising materials to be published in the May/June 2003 issue of JUGGLE.
Bill seconds.
06:05 - Accuconference representative, Rob, joins to try to improve service.
06:15 - Accuconference representative says he cant help, but Norman should call them later and they will reimburse us.
06:30 - Vote: Jaye - yes, Andy - no, Art (by Braidy) - yes, Bill - yes, Ben - no, Scott - no, Paul - yes. Ben objects to Braidy voting for Art. Motion regarding JUGGLING liaison
passes.
Paul instructs Bill to contact Stan and ask for all the content of the May/June 2003 issue of JUGGLE.
06:45 - Norman advises not paying Stan for May/June 2003 issue at this point, nor sending mailing labels, and asks Board for direction on the issue.
06:55 - Stan, by unanimous consent, is called into the meeting.
Stan confirms that Ben never reviewed his Publishers Notes nor any ads. Stan submits suggestions, copied herein --
I would like to officially request of the Board that the name "JUGGLE" and the designs utilized in JUGGLE be retired with the May/June 2003 issue.

I ask this for a few reasons (albeit, two and three are just speculative on my part):

1. We created the name and the entire look of this publication, and we poured everything we could into it. I think we displayed repeatedly that we were in this as a partnership with the IJA, not purely as a "for hire." That we regularly made decisions that benefited the IJA (such as turning back the Directory and taking part in junior memberships) at cost to us. I would hope that we could set this portion of our history, and this portion of the IJA's history, upon the shelf as a separate entity.

2. I would think that a new publisher would want to put their own designs on it.

3. If the IJA does decide to downsize its publication, a new name and look would create less comparisons to the previous title.

Please let me know your thoughts on this, as well as how I would go about pursuing this.

Thank you,

Stan Allen

07:20 - Stan leaves call.
Discussion.
07:35 - Paul has to leave, directors unanimously agree to appoint Scott as temporary Chair for the remainder of the meeting.
Discussion.
Norman reports on finances...
Checking $10,808
Vanguard $ 1,000

Outstanding bills:
Richard's salary March $1154.74
Richard's salary April $1154.74
Printing $18.90
Printing $43.70
Professional services exp. $121.30
Fed Ex $54.91
Mar/Apr JUGGLE $10,902.08
May/June JUGGLE $10,651.21

May 1 expenses
Richard's salary $1154.74
Ginny's salary $1574.38
Director's Liability Insurance $725.42
Federal taxes $953
State taxes $175
Fest flyer postage $2500
Fest flyer printing $1700

08:00 - Call for other business.
08:07 - Scott moves to adjourn, there are no objections.
Meeting adjourns.
Previous minutes: Second meeting on April 14, 2003 | List of available minutes | Next minutes: May 6, 2003