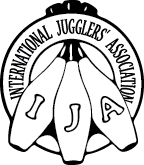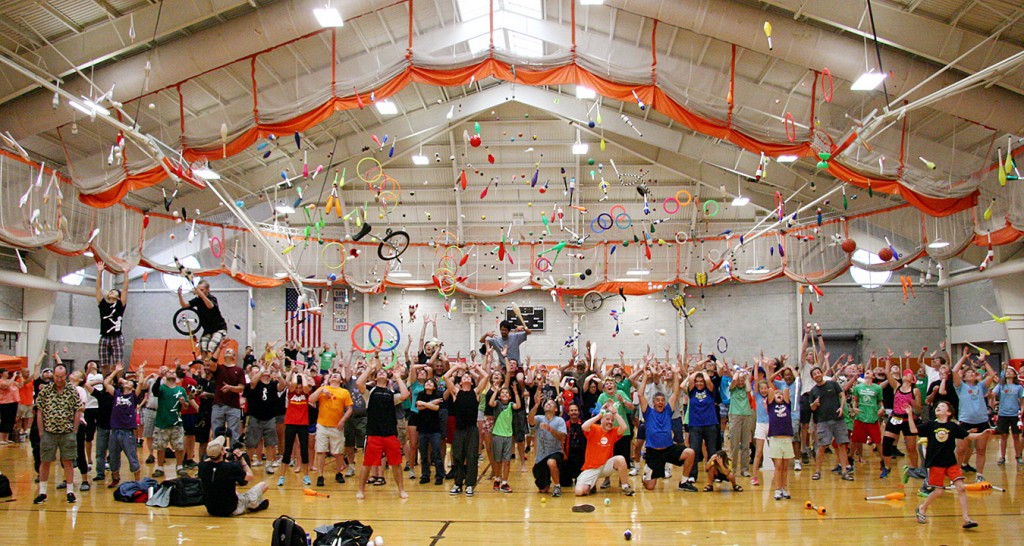 To render assistance
to fellow jugglers

This is an archived website
Previous minutes: Sept. 15, 2005 | List of available minutes | Next minutes: Nov. 17, 2005
IJA Board Meeting - October 13, 2005
1. CALL TO ORDER: David Davis called the meeting to order at 8:08 p.m. Eastern time.
2. ROLL
Present: David Davis, chair; Tim Furst, Joyce Howard, Jim Maxwell, Bob Neuman, board members
Absent: Kim Laird, Jerry Martin
3. APPROVAL OF AGENDA: Agenda approved by unanimous consent.
4. PREVIOUS MINUTES: Minutes of the September 15, 2005 meeting approved by unanimous consent.
5. REPORTS
2005 Festival/DVD Report - David Davis / Joyce Howard
Numbers from Davenport won't be available until DVD is finalized and remaining accounts settled, however Dave and Todd project profits may double earlier estimates. Joyce reports final DVD edits and cover artwork are underway. Approximately 400 festival pre-orders ready to fill. Replication expected to begin within the week.
2006 Festival Report - David Davis / Tim Furst
Contract is almost ready to sign. David recommends announcing 2006 site as Portland, OR. [Issues for further consideration include possibly revising competition guidelines/criteria, and logistics of near-site indoor camping. Feasibility of the latter depends on security and shower costs. Local zoning regulations also need to be investigated.]
6. CONTINUING BUSINESS
6a. 2006 World Juggling Day
David proposes that up to $2,000 be budgeted for WJD 2006. The board encourages the WJD coordinators to use these funds to 1) help get a greater t-shirt distribution, 2) to facilitate the creation of a free, short downloadable video of the event, and 3) for other expenses to promote WJD. While $2,000 is available, the board instructs that the coordinators endeavor to make the event self sufficient (via income from t-shirt sales and donations). Motion approved by unanimous consent.
7. NEW BUSINESS
7a. Membership Drive
David proposes that November be IJA membership drive month and that up to $500 shall be budgeted for expenses relating to running the membership drive. Motion approved by unanimous consent.
8. NEXT MEETING: Next meeting will be November 17, 2005, 8 pm EST.
9. ADJOURNMENT: Bob moved to adjourn. Meeting was adjourned at 8:51 p.m. Eastern time by unanimous consent.
Respectfully submitted,
Jim Maxwell
Previous minutes: Sept. 15, 2005 | List of available minutes | Next minutes: Nov. 17, 2005