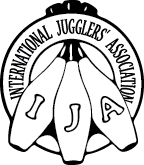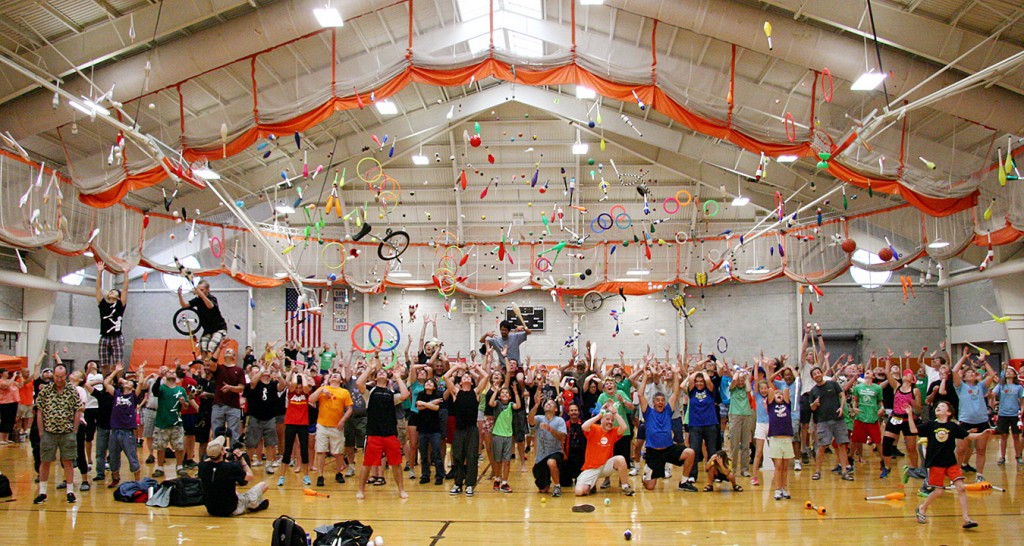 To render assistance
to fellow jugglers

This is an archived website
Previous minutes: January 10, 2007 | List of available minutes | Next minutes: March 21, 2007
IJA Board Meeting-February 21, 2007
1. CALL TO ORDER: Chair Kim Laird called the meeting to order at 8:04 p.m. EST.
2. ROLL Present: Kim Laird, chair; Sandy Brown, Don Lewis, Jim Maxwell, Bob Neuman, Will Penman (board members); Chuck Hawley (Recording Secretary), Holly Greeley, John Satriano, Martin Frost. Absent: Jerry Martin
3. APPROVAL OF AGENDA: Agenda approved by unanimous consent.
4. PREVIOUS MINUTES: Minutes of the Jan. 10, 2007 meeting passed by unanimous consent.
5. REPORTS
Festivals (John Satriano) - Registration is open and hotels are filling up.
Finances (Holly Greeley) -Presented & discussed: 2003 through 2006 financials and IJA operating budget for 2007. There have been a number of internal issues in the past that are worked on being solved so they do not happen again in the future. The Preliminary 2007 Budget is to be released to the put on the website for comment.
Membership (Jim Maxwell)- nothing to report
Store (Sandy Brown) - Sandy will looking for help as future inventory comes in. A number of future options were discussed.
e-Newsletter (Don Lewis) - Simplified financial info, 2007 IJA Festival Registration, and WJD info to be included.
WJD (Don Higgins) - See Attachment A.
Grand prize for WJD- Festival package and membership or a predetermined selection of DVDs and membership.
6. CONTINUING BUSINESS
None
7. NEW BUSINESS
7a. Bob Neuman moves to permanently amend the IJA Pre-Election and Election Regulations as follows:
-Change 'Nomination submission deadline for candidate's name to appear on the Mail-in Ballot' from March 15 to March 31
-Change 'Candidacy statement submission deadline for a statement to be published in conjunction with the mail-in ballot' from March 31 to April 7. Seconded by: Jim Maxwell.
The motion passes by unanimous consent.
7b. Bob Neuman moves that the IJA honor the letter requesting endorsement of THE TESSERACT TROUPE, a Canadian based group of Jugglers, Acrobats and Magicians for a work visa. See Attachment B. Seconded by: Don Lewis
Discussion- There is a general concern that little is know about the group. Additionally phone calls and emails to the group have no been returned. With this said the board does not feel comforting endorsing the group.
The motion unanimously opposed and does not carry.
7c. Bob Neuman moves that the prices for youth package plans at the 2007 festival be returned to 2006 levels, and that a refund be issued for anyone who has already registered at the increased price. Seconded by: Don Lewis
Discussion- lowering the price at this point is unnecessary. The travel and hotel is the more significant
The motion unanimously opposed and does not carry.
7d. Bob Neuman moves that festival youth pricing be made available to anyone with a current student ID that is also under 25. Seconded by: Don Lewis.
Discussion- At this point it may be a little late to change it for this year but may be considered for next year.
Vote:
Don Lewis- yes
Sandy Brown- no
Jerry Absent
Jim Maxwell- no
Bob Neuman- no
Will Penman- no
Kim Laird- no
The motion does not carry.
7e. Bob Neuman moves that the video coordinator be authorized to spend up to $1,200 in purchasing wholesale DVDs from other vendors to be sold in the IJA store at a discount to members; that additional purchases may be made using the proceeds from selling the initial inventory; and that the video coordinator, store manager and DVD distributor will evaluate this program within six months and recommend to the board if it should be discontinued, continued at its current level or expanded. Seconded by: Jim Maxwell
The motion passes by unanimous consent.
7f. Kim Laird moves that the following policy be adopted for website posting of the IJA yearly budget, financial reports and contracts:
step 1: volunteer preparing the report submits the report to board members for review, questions, and corrections (maximum 5 days)
step 2: the board sends corrected report to boardplus members for review, questions, and corrections (maximum 5 days)
step 3: the report is published on the IJA website for public discussion.
Items would be voted on at the next board meeting. Seconded by: Bob Neuman
Discussion- Although the intention is good there are too many loose ends with the motion. It also generally agreed that this is a procedural issue and that a motion is not necessary to do this.
Kim Laird withdraws the motion.
7g. Kim Laird moves to create the 2007 Awards Committee, with Bob Neuman as Chair. Last year's members will be asked to be on the committee first. If they cannot serve, other candidates will be appointed by the Awards Committee Chair. Seconded by: Sandy Brown
The motion passes by unanimous consent.
7h. Don Lewis moves that Andrew Conway receives $250 for UPC Symbols for DVDs to try to sell them on amazon.com.
Seconded by: Bob Neuman.
Discussion- It seems like a good idea to give this a try although it may be additional costs.
The motion passes by unanimous consent.
8. NEXT MEETING: Next regular BOD meeting will be held March 21, 2007 at 8pm EDT. Agenda items due to BOD chair on or before March 11, 2007.
9. ADJOURNMENT: Don Lewis moved to adjourn. Meeting was adjourned at 10:17 p.m. EST by unanimous consent.
Respectfully submitted,
Chuck Hawley
Attachment A:
WJD 2007 Update Feb 14 2007
What's been Happening
I am working with David L. to get the WJD portion of the web site web site up and running.
Due to time constraints, there will be very little change from previous years. We may work on changes as other tasks are cleared. I am completely useless in web programming, so thanks to David, Martin and Paul.
We were shooting for Feb 1, but missed that deadline, so sorry about that. I am guessing Mar 1 at the latest, but I have no idea how much work is entailed for David or what his "life" schedule is.
Have sent out a letter asking for donations for WJD and have followed up with everyone. So far, we have "on board": The WJF, Jorden Moir, G Ballz, Kinetic Juggling, Higgins Brothers, Dube, FlairCo, Jugglenow, Jugglingstore.com and the IJA. Over 50 prizes; over $3000.00 retail depending on what the IJA kicks in. Most images, details etc. have been sent to the webmaster, so we're close to being done with that.
I have been keeping all letters, addresses and responses etc. in a file and making some notes, so that the next WJD person will have some type of guidance. I would recommend that everyone do the same with their positions.
I have designed the "007" logo.
I have planned an event in Ontario.
I have made some posts on the IJA board and will do so elsewhere soon and continue right up until June. So - while you're reading - make sure you plan an event or involve yourselves in one - and REGISTER ON THE WEB SITE - or you may perish in eternal flame.
TO DO
1/ Get site going by Mar 1
2/ Get shirt done. Decide on "locales" that will go on the back of the "concert" tee. I may be simply "winging" this and making up some of the locales, so if anyone is offended by that - let me know. Find a cheap screen printer. I hope to have a shirt designed in the next 3 weeks. I plan to put the design on the site and have people pre-order. If anyone wants some of these for other IJA business - let me know.
3/ Start sending upcoming festivals a WJD information package somehow. At Higgins Bros., we already donate props to lots of fests, so we'll just throw the package in with the props. Or I may just do something by email.
4/ Continue making WJD posts.
5/ I thought that a good "collage" video might be good for WJD promo. I will be asking for free footage and free editing from some people I know. Anyone who can give some free, awesome footage, (especially from exotic locales) worthy and cool clips or pics, let me know. I don't need much. I'm envisioning a 10 or 15 second commercial piece - that's about it - something that a TV station might use for filler. Anyone with knowledge on distributing such footage, let me know.
World juggling Day is Saturday June 16 2007
Mark your calendars; think of something cool to do and spread the word.
I would like to post this on the forum to get input from others - any objections?
Take Care
Don Higgins


Attachment B:
Dear Chairperson of the IJA:
I am Alan Sands. I am writing to you because I thought you might be willing to assist me by sending me a letter endorsing THE TESSERACT TROUPE, a Canadian based group of Jugglers, Acrobats and Magicians whom I endorse for a Work Visa.
Exhibit A - the law and what I need for a Visa
Exhibit B - The People whose names will appear on the Visa
Exhibit C - A copy of last years letter from Roger Miller, IBM President
Exhibit A
I sponsor a Visa for 20+ Canadian Entertainers to come and go, in and out of the USA to perform as they please. We need to reapply each year for this P-1 Status Visa and have a new Visa issued.
One of the requirements of the visa is getting a letter from a reputable organizations endorsing these entertainers. The purpose of the letter is to show that we do not have US Citizens that can do the same service - that these individuals are "Unique or of the Highest Quality" in their field.
Let me quote the requirement from the Government Instruction book, just be be sure you are clear and have no questions:
The follwing is the first paragraph, that defines the status of the Visa:
P-1B
An Alien Entertainer coming temporarily to perform as a member of a foreigh-based entertainment group, that has been recognized internationally as outstanding in the dicipline for a substantial period of time, and who has had a sustained relationship (ordinarily for at leas one year) with the group.
And what I need from you is what the following paragraph requests:
The petition must be submitted with:
A written consultation from an appropriate labor organization.
Evidence that the alien or group is internationally recognized in the dicipline as demonstrated by the submission of evidence of the group's receipt or nomination for significant international awards or prizes for outstanding achievement, or evidence of at least three of the following:
1) the alien or group has performed or will perform as a staring or leading group in productions or events with a distinguished reputation
2) the alien or group has achieved international recognition and acclaim for outstanding achievement in the field
3) the alien or group has a record of major commercial or critically acclaimed success;
4) The alien or group has received significant recognition for achievements from critics, organizations, government agencies or other recognized experts in the field or
5) the alien or group commands a high salary or other substantial remuneration for services, compared to other similarly situated in the field.
Exhibit B
The names with (M) are professional magicians, (J) are jugglers & (A) are acrobats
(M) Greg Frewin
(A) Peter Boulanger & Ninon Parent
(A) Annabelle D'Artois
(A) Marie-Eve Boudreau
(M) Murray Hatfield & Teresa Midbo
(M) Shawn Farquhar & Lori Farquhar
(J) Robert Palmer
(J) Robin Chesnut
(J) Paul Isaak & Connie Isaak
(J) Andrew Pogson
(J) Robert Cates
(J & A) David Aiken
(J) David Duchemin
(M) Julie Eng
(M) Ray Medway
(J) Ron Pearson
Please do a google search for any of these performers whose names you may not be familiar with and you will find they are all professionals. Many are the Creame- de' la' Crem of the Canadian Variety Arts field (note two of the acrobats may not show up - they are part of a troupe lead by Peter and Ninon, but I did not just search)
EXHIBIT C
Roger B Miller
(address, phone number and other personal information removed for public posting)
Date:
To Whom It May Concern:
I am writing on behalf of "The Tesseract Troupe" that is applying for a P-1 Visa status through the I-129 Petition of Alan Sands.
I have seen most of these performers and know several of them personally. In my position as International President of the International Brotherhood of magicians it has been my pleasure to attend many conventions and be entertained by these unique performers.
I would vouch that they certainly have expertise in their fields and that they possess the necessary skills and personalities to provide a very entertaining show.
I would hope that they be granted the necessary P-1 Visa so that they can continue to delight audiences here in the United States for another year.
Magicially yours,
Roger Miller, International President
International Brotherhood of Magicians
--
In closing, I appreciate your assistance in doing this. I am working under a time factor and would like to put the application in the mail asap, so if you were able to send me a letter to include, your assistance would be most timely and appreciated.
Most sincerely, your humble and obedient servant,
Alan Sands
(address, phone number and other personal information removed for public posting)
Alan Sands Entertainment LLC

previous minutes: january 10, 2007 | list of available minutes | next minutes: March 21, 2007