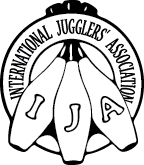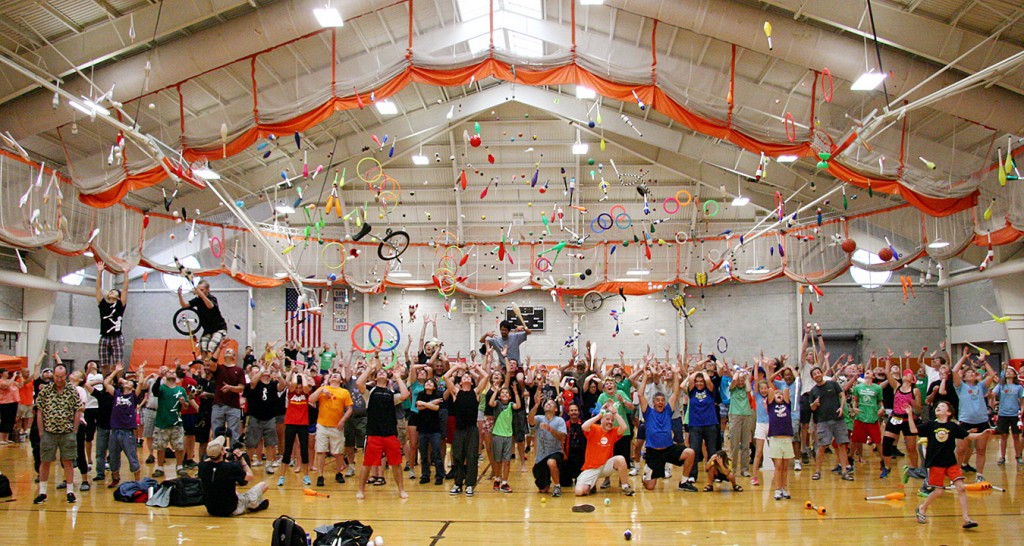 To render assistance
to fellow jugglers

This is an archived website
Previous minutes: April 21, 2010 |List of available minutes |Next minutes: June 16, 2010
Regular Board Meeting May 19, 2010...
1. CALL TO ORDER: Chair Kim Laird called the meeting to order at 8:05 p.m. EST.
2. ROLL:
Present: Kim Laird (Chair), Kevin Axtell, Kevin McBeth, and Thom Wall (Board Members), Martin Frost (communications director), Holly Greeley (bookkeeper), Brandi Slater (recording secretary)
Also invited to attend are board candidates Erin Stephens, Matt Hall and Philip DePalo.
Absent: Ken Farris, Richard Kennison, Mike Sullivan (future fest site coordinator), Marilyn Sullivan (memberships director), Philip DePalo (board candidate)
3. APPROVAL OF AGENDA: Kevin Axtell moved to approve the agenda for May 19, 2010. Second by Thom Wall.
4. APPROVAL OF MINUTES: Thom Wall moved to approve the minutes from the regular board meeting of April 21, 2010. Second by Kevin Axtell.
5. REPORTS: 2010 Fest (Kim Laird)... T-shirt bid was awarded to a new company. As of today there are 4 vendors signed up to be at the festival. The IJA has now filled 80% of the rooms required to not pay an extra fee at the Nugget. 157 festival sponsorship letters have gone out to companies. Michael Karas and Ariana Madappa will be running the individual prop competition. The championships director position still needs to be filled, most of the preliminary work has been done.
2010 Fest - Dan Holzman will be COS director, and promotional flyers will be ready for the 2010 fest.
Financial (Kevin McBeth & Holly Greeley)... 990 has been filed and posted to the website Store (Sandy Brown & Kevin McBeth)... 40-50 classic issues of the magazine from the mid 1980's will be up for sale by the end of the week.
Membership (Marilyn Sullivan & Jim Maxwell)...
1737 total
280 lifetime
93 youth
over 200 registered for fest
Membership Drive (Kim Laird)... 80 new members since January
Education (Kevin Axtell)...Y.E.P (Youth Education Program) was passed and approved by the board, awaiting Bank of America's response to the request for funding. There will be workshops led by Kevin Axtell, Kim Laird and Erin Stephens at the festival about Y.E.P for jugglers interested in being in the program.
Marketing/Promotions (Thom Wall)...E-newsletter is being revamped. Cindy Hamilton and Body Hoops are on board for the vendor discount program on World Juggling Day, bringing the total number participating to 9. A production company that creates tutorial videos has contacted the IJA about their service, which is to provide all of the filming and production at their studios in D.C (at IJA's cost.) It would be approximately $200 to produce a short video that would air on TV. More discussion and investigation is needed.
Other...
2010 Youth Jugglerships...
We have a late addition to the 2010 Jugglership recipient list. Kenneth Wambugu from Nairobi, Kenya has been accepted into the program. He will be accompanied to the fest by Josh Horton. This will be Kenneth's first trip to the US and will be attending both WJF and IJA over the two week period he will be here.
7. VARIA: Discussion needed on 2010 DVD - whether or not to have one produced. Ivan Pecel has requested to produce his own DVD of the festival if the board decides that the IJA will not put out a DVD. It could set a precedence in the future that might encourage others to film and produce their own DVD's as well, but would definitely be better than nothing. Further discussion of the details with Ivan is needed.
8. NEXT MEETING: Next regular BOD meeting will be held on June 16, 2010 at 8:00 p.m. EST.
9. ADJOURNMENT: Thom Wall moved to adjourn the meeting. Second by Kevin Axtell. Meeting adjourned at 8:58 pm eastern time.
Previous minutes: April 21, 2010 |List of available minutes |Next minutes: June 16, 2010