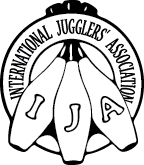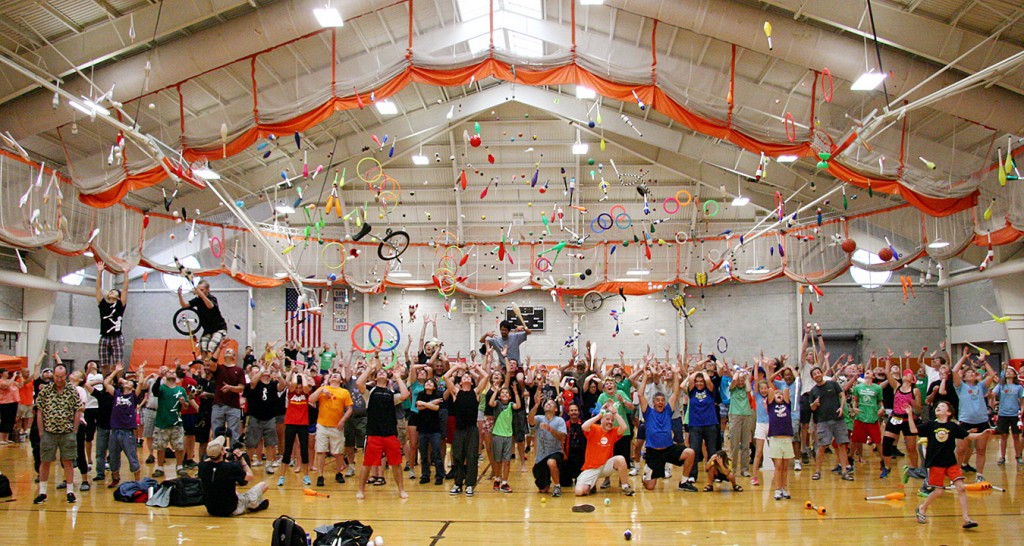 To render assistance
to fellow jugglers

This is an archived website
Previous minutes: September 15, 2010 |List of available minutes |Next minutes: November 11, 2010
Regular Board October 13, 2010
not yet approved
1. CALL TO ORDER: Chair Kim Laird called the meeting to order at 8:04 p.m. EST.
2. ROLL:
Present: Kim Laird (Chair), Kevin Axtell, Richard Kennison, Kevin McBeth, Erin Stephens, Thom Wall, Brandi Axtell (recording secretary) Sandy Brown (IJA store,) Martin Frost (communications director,) Marilyn Sullivan (Memberships director,) Mike Sullivan (2011 Festival director)
Absent: Matt Hall
3. APPROVAL OF AGENDA: Kevin Axtell moved to approve the agenda for October
13, 2010. Second by Erin Stephens.
4. APPROVAL OF MINUTES: Kevin Axtell moved to approve the minutes from
September 15, 2010. Second by Erin Stephens.
Abstention: Kevin McBeth
Vote: Majority approval, the minutes are approved
5. REPORTS:
2010 Fest (Kim Laird)... Ivan Pecel is finishing up the 2010 Fest footage. The delay was due to researching if by going to downloads we could use the performer's original music. This delay was my fault as it took the licensing agency much longer to get back to me than anticipated. Even with the delay the downloads should be available before mid November, well before release dates in the near past. I am still working out some details with David Landowne and answers to questions posed by Martin Frost. There was hope that the video would be available for online downloading, but it is a 3 hour long DVD so the download would be unacceptably long. Jay Ko has the equipment to copy DVDs and Kim has asked what he would charge to replicate the DVDs. If he is not interested or can't do it, the IJA can use another service to replicate the DVDs. Kevin Axtell has used the Kunaki.com replication service which would only require one upload and handles all shipping and packaging. Another possible service would be DiscMakers. Even with the delays, hard copies could be sent out before Thanksgiving. For this year the online download option does not seem to be feasible. This year there were no pre-orders with the festival package.
2011 Fest (Mike Sullivan)... Only 277 days until the start of the 2011 IJA
Festival in Rochester, MN!
Kind of a quiet month for the 2011 fest prep right now. Only a few things to report:
The following featured acts are all committed for the Welcome Show and the Cascade of Stars:
Alexandr Kulakov, Dimitry Chernov, Luke Wilson, Look Sharp, Danger Committee, Tuey Wilson, Melaku Lissanu, The Jugheads.
Working on locking in the following additional acts: Stefan Sing, Nata Galkin, Leonardo Mastripietro, Eric Bates, Tres'pace, Drew Brown.
Len Ferman has agreed to be the joggling director for 2011. We're about to >confirm the Champs directors for 2011 as well. And thanks to Matt Hall, who has graciously agreed to perform an encore as the world's hardest-working workshops >director again for 2011!
Last month I spoke with Kevin McBeth about our setup for doing registrations and ticket sales for the fest through the system operated by the City of Rochester. It will save us a lot of hassle and time. Kevin's given the go-ahead for this plan.
Future Festivals (Mike Sullivan)... There was discussion on the BoardPlus forum back in September about re-opening site proposals for 2013 and beyond. If the board wishes to do this, in order to have options for 2013 (Rochester) and 2014 (Winston-Salem), now is the time to do it.
We have many, many cities interested in us, some of whom would be very good prospects for 2013. They include Des Moines, IA; Cedar Rapids, IA (2015 or beyond); Springfield, MO; Grand Rapids, MI; Lexington, KY; Davenport/Quad Cities, IA; Bowling Green State University, Bowling Green, OH; Richmond, VA; Buffalo, NY; Knoxville, TN; Indianapolis, IN; Albuquerque, NM; Dayton, OH and >Kansas City, MO. We get new inquiries regularly.
If the Board can discuss this and provide some direction, I can either resume a search for potential sites for 2013 and beyond or let things sit as-is, which is that we have no other potential venues for 2013 or beyond aside from Rochester and Winston-Salem.
The board agrees that returning to Winston-Salem over and over may not be a good choice even thought they provide excellent services and the venue is good, simply because the festival has been there twice since 2007. The IJA is locked in for 2012 in Winston-Salem but is not locked in for 2014. Mike Sullivan will continue looking at other cities for 2013 and beyond, possibly a city in the northeast.
Financial (Kevin McBeth)... nothing
Store (Sandy Brown & Kevin McBeth)... nothing
Membership (Marilyn Sullivan)...
Membership report:
1293 member records with 1560 members
27 current members without a mailing address
192 without an email address
1297 magazine labels sent on 10/2/10
280 life time
69 youth
182 families
460 renewal cards to be sent 10/12
Jim reports that the Austin PO box rental expires at the end of October at which time he'll close it and put in a forwarding address. I'm researching why the same European members (more than domestic) seem to never get their magazines.
Education (Kevin Axtell/Erin Stephens)...The YEP trial programs are up and running well, the Durango pod got onto the front page of their local paper. Kevin and Erin have a meeting with a non-profit organizer/consultant.
Marketing/Promotions (Thom Wall)... The vendors for the vendor discount will be participating in a Black Friday sale, more information will be in the e-newsletter.
7. MOTIONS FOR CONSIDERATION:
A. Motion to change the final paragraph of Article II, Item 4, of the IJA Bylaws by replacing the text:
"An expelled member shall have the opportunity to re-apply for membership after one (1) calendar year has passed from the original date of expulsion. The Board of Directors will at that time determine, by a majority vote, whether to re-admit the expelled member."
with the text:
"(d) An expelled person shall have the opportunity to re-apply for membership after one (1) calendar year has passed from the original date of expulsion. The Board of Directors will review and consider the grounds for expulsion, the expelled person's conduct since expulsion, the effect of reinstatement on current members as well as the IJA's good name, well-being, and any other mitigating or aggravating circumstances which may be presented for the consideration of the Board of Directors upon an expelled person's application for reinstatement. The Board of Directors will at that time determine, by a majority vote, whether to re-admit the expelled person. If reinstatement is denied, the expelled member may make a second application after two (2) calendar years have elapsed from denial of the initial application for reinstatement; and should that second application for reinstatement be denied, the expelled member may apply for reinstatement every five (5) calendar years thereafter. The Board of Directors will, for every received application for reinstatement that is allowed per the above, determine, by a majority vote, whether to re-admit the expelled person. All deliberations will be conducted in Executive Session."
Motion: Kevin Axtell
Second: Thom Wall
Discussion: Passing this motion will be a great help to future newly elected board members, who in the past few years have had to deal immediately with a difficult situation. It will also clarify the process rather than having so much ambiguity. There are questions about whether or not it would be retroactive, or in other words if it would mean two years for the currently expelled member to reapply, which it would be. That would mean that the currently expelled member would not be able to reapply until August 2012 rather than August 2011. Several board members feel that it should not be retroactive, because several discussions have been about him being able to reapply next year. There is no language in the actual motion about it being "retroactive," though it does say "any person who has been expelled." Because it is an actual change of the bylaws it would take effect immediately for any and all expelled persons. Having a year to educate new board members on the situation will be very helpful. The advice of the attorney was to make the change take effect immediately with no exceptions. Rather than being retroactive, it would simply be going into effect. It is too much of a drain on time and resources to deal with the issue every single year, and this motion would make that less of a problem.
Vote: Abstention - Erin Stephens
2/3 Majority in the affirmative, the motion passes.
B. Motion to replicate DVDs for the 2010 festival
Motion: Erin Stephens
Second: Kevin Axtell
Vote: Passed by unanimous consent
VARIA: Richard Kennison spoke with the Guinness Book of World Records about the IJA festival attendees at Rochester setting a record together for the most objects in the air at one time. There would have to be enough attendees to beat the previous record, but could be a fun process. Thanks to Sandy Brown for her work in putting together the change of bylaws motion.
9. NEXT MEETING: Next regular BOD meeting will be held November 10, 2010 at 8pm eastern time.
10. ADJOURNMENT: Erin Stephens moved to adjourn the meeting. Second by Thom Wall.
Meeting adjourned at 8:58 pm eastern time.
Previous minutes: September 15, 2010 |List of available minutes |Next minutes: November 11, 2010