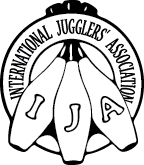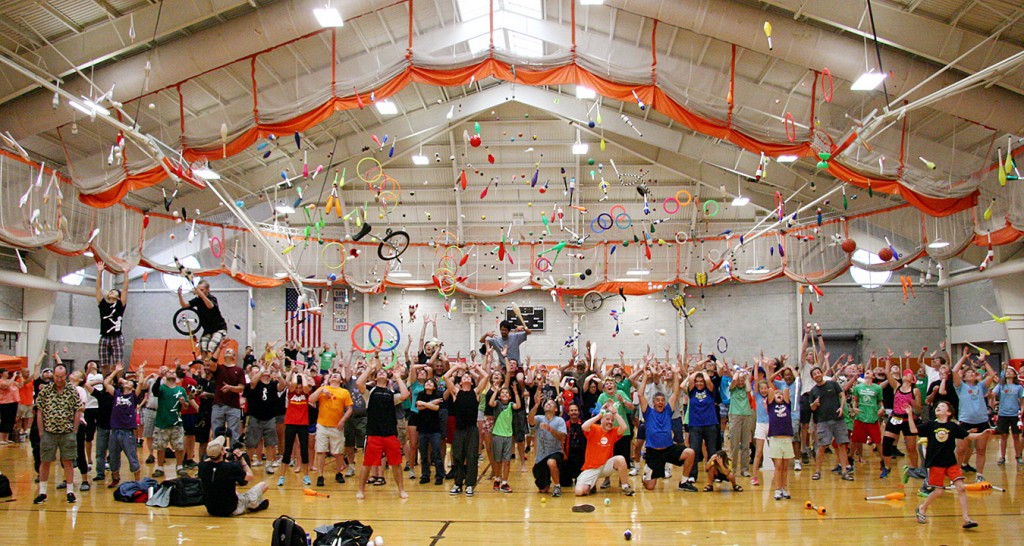 To render assistance
to fellow jugglers

This is an archival website
Vinicio Chiesa 1947
(2004.1.1a-j)
In June 1947, brothers Sergio and Vinicio Chiesa, two jugglers briefly at liberty from Ringling Brothers Barnum & Bailey Circus, attended the gathering of jugglers at the International Brotherhood of Magicians in Pittsburgh, Pa. They were guests of Pittsburgh-based juggler Bobby Jule (Joe Pegnato). The brothers impressed attendees with their passing routines and mastery of the 9-ring cascade. In this photo, Vinicio is shown juggling eight rings while balancing a ball on a head pedestal and spinning a ring on his left leg. Vinicio Chiesa went on to win the Rastelli Trophy in 1965.
Dimensions:
8" x 10"
Material:
Coated glossy print (gelatin / silver chloride POP print)
Photographer:
Unknown
Date/Location:
June 17, 1947; International Brotherhood of Magicians Convention at the William Penn Hotel, Pittsburgh, Pa.