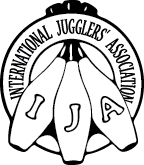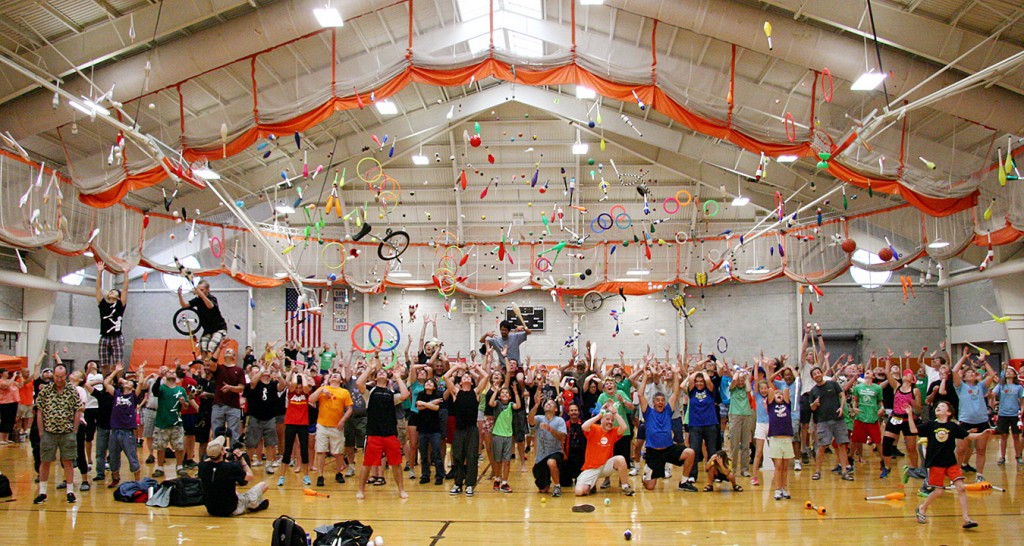 To render assistance
to fellow jugglers

This is an archival website
IJA Joggling Championships
at the IJA festival in Portland, OR
July 17-23, 2006
If you have any questions about the Joggling Competition, please contact Joggling Coordinator Heather Marriott.
What is Joggling?
Joggling is juggling while jogging. The IJA Joggling Championships is a track meet featuring jogglers. This is the list of current IJA festival joggling records.
Events
There will be separate Men's and Women's divisions for each age group:
youth (ages 13 and under)
juniors (ages 14-18)
open (all ages)
masters (over 40)

Below are the scheduled times for the events to be run. Different age/gender divisions may or may not be run in separate heats for a given distance, depending on the number of competitors.
9:00 1600 Meter Run
9:15 4x100 Meter Relay
9:30 400 Meter Dash
9:45 100 Meter Dash - 3 balls
10:00 100 Meter Dash - 5 balls
10:15 800 Meter Dash
10:30 200 Meter Dash
10:45 4x400 Meter Relay
11:00 Awards Ceremony
11:15 5K Run

Location
The Joggling Championships will take place at the Lincoln High School track. Maps will be available at the joggling desk in the gym.

Lincoln High School
1600 SW Salmon St.
Portland, OR 97205-1724


Rules
Any type of object is allowed as long as it will not bounce back up into the pattern or roll a significant distance ahead when dropped. When joggling with three objects, there should be one throw for every step (ex.a competitor may not throw an object high in the air and in front of him/her and run to catch up to it.). When beginning from a stop, the runner is allowed two steps before he/she is required to juggle. Drops are legal. After a drop, the runner can just pick up and return to the spot on the track where they dropped the object. The Joggling Coordinator(s) will resolve all questions pertaining to the interpretation of these Joggling Championships Rules, and will exercise discretion in handling circumstances which may arise that are not addressed in these Rules.

How to Enter
The registration fee is $10. Registration can be done in advance Monday afternoon July 17th in the gym or Tuesday morning (8:45am-9:00am) at the track on race day. The Joggling Championships will begin at 9am.