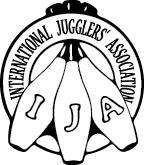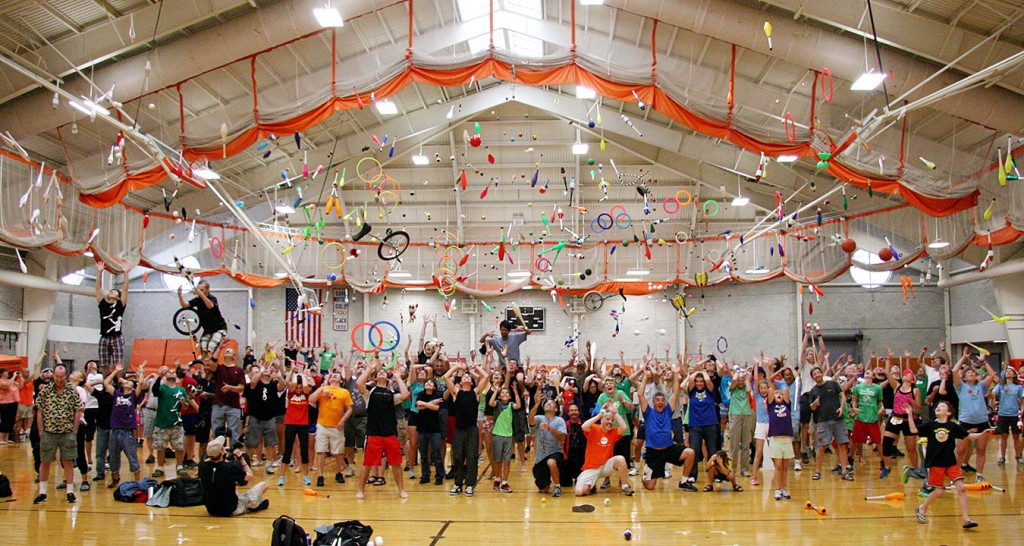 To render assistance
to fellow jugglers

This is an archival website

Harry Lind Clubs (10)
(2004.1.1a-j)
Photo of Single Harry Lind Club
(2004.1.1e)
(w/360 QuickTime movie -
LindClub.mov
)
Dimensions:
20.5" long; 11" in circumference; weight approx. 14 oz.
Material:
Solid maple turned wooden handles; 2-piece hollow basswood body; painted canvas covering.
Maker:
Harry Lind (1879-1967). Harry Lind was the preeminent maker of juggling clubs in the U.S. from the 1930s until his death in 1967. In the years following a 20-year stage career as a juggler and club-swinger, Lind purchased woodworking equipment from circus propmaker Edward Van Wyck and set up shop in his hometown of Jamestown, N.Y. His goal was to improve upon the durability of handcrafted wooden juggling clubs, and he achieved this through his new approach to attaching the handle. Instead of attaching the handle by means of a nut as Van Wyck had done, Lind wedged the handle in place as part of the assembly of the two hollow body pieces. Harry Lind was one of the founders of the IJA, was president in 1953, and chairman of the Chautauqua, N.Y. convention in 1957.
Date:
1940s-50s