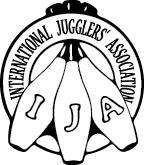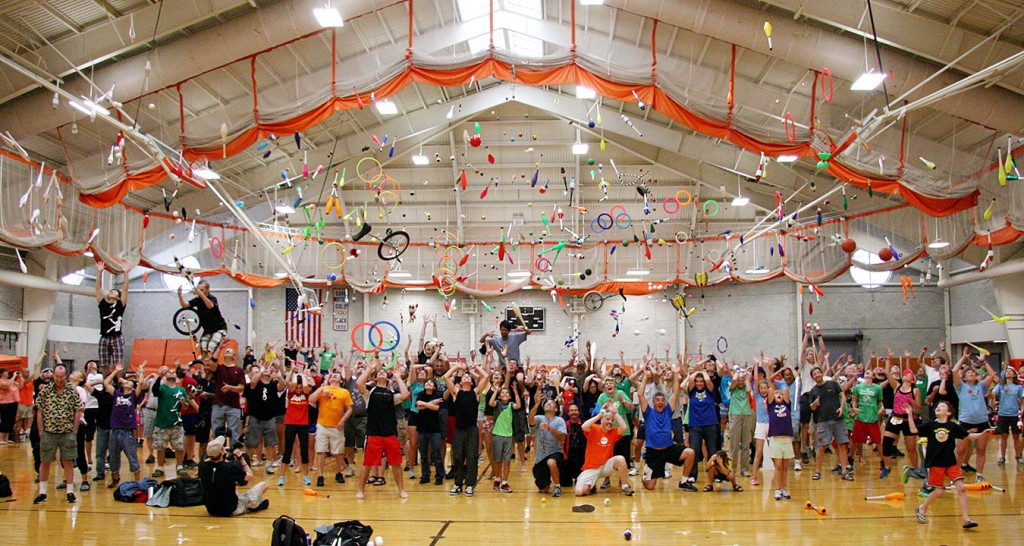 To render assistance
to fellow jugglers

This is an archival website
"Russian Clubs" by Hovey Burgess (2004.6.x)
(Donated by Hovey Burgess)
Hovey Burgess (b. 1940) has been a circus arts performer and educator for 50 years. A longtime member of the IJA, he was president in 1961, newsletter editor in 1973-74, and recipient of the Excellence in Education award in 1997. Burgess is the author of the skills manual Circus Techniques, published in 1976. Frank Cullen, in his Vaudeville Old and New: An Encyclopedia of Variety Performers in America (2006), calls Hovey Burgess "one of the godfathers in the revival of interest in variety skills and performance." The two clubs pictured, one finished and one unfinished, are signed by Burgess and designated as "Russian Clubs". Also in the IJA Archives collection is a set of three finished clubs made by Burgess to the same specifications (2004.6.3a-c).
Unfinished (1) (2004.6.1)
Finished (1) (2004.6.2)
Dimensions:
20.5" long; 11" in circumference at widest point.
Material:
Wood dowel center, wood spacer, bamboo ribs; finished club wrapped in red & white plastic decorative skin.
Maker:
Hovey Burgess
Date:
Presumed 1960s