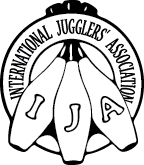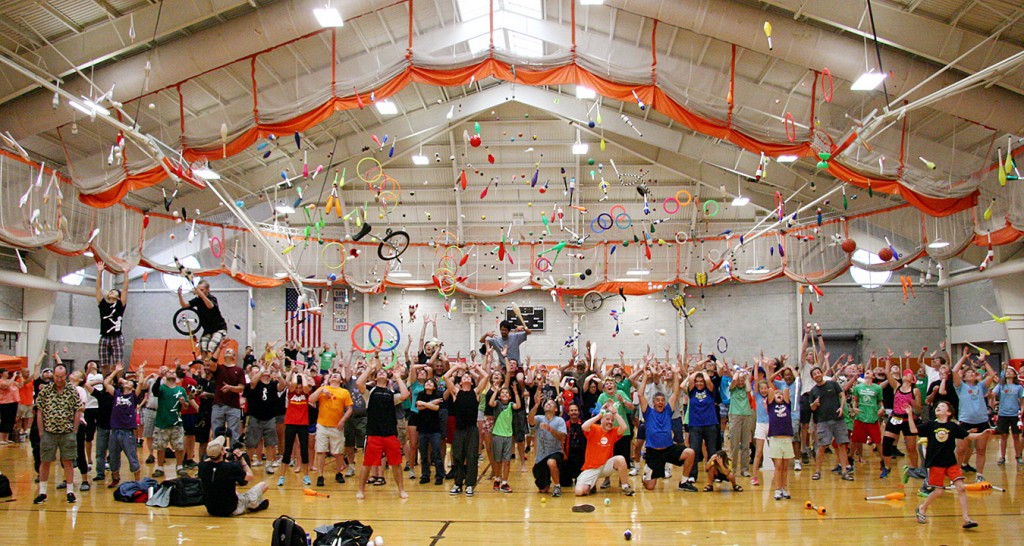 To render assistance
to fellow jugglers

This is an archived website
Previous minutes: November 27, 2000 | List of available minutes | Next minutes: February 26, 2000
IJA BOARD MEETING - JANUARY 29, 2001, called to order 9:00pm EST. PRESENT: Paul Richmond, Chairman; Art Jennings, Braidy Brown, Martin Frost, Norman Schneiderman, Ben Schoenberg, Katje Sabin, Todd Strong, Board Members; Richard Dingman, Secretary/Treasurer; Becky Schneiderman, Recorder. ABSENT: Ginny Rose, Festival Coordinator (due to prior commitment) 1. CAO POSITION The members of the board unanimously agreed to accept Norman as volunteer temporary Acting CAO. Norman requested to be informed of board decision regarding being hired as CAO by the end of March so he can announce his candidacy for board member if he is not hired. Paul, Norman, Ginny and Richard will continue to work on a job description for CAO and disseminate to all board members. The board requested that Norman keep a record of his activities as CAO. This was to be used to help clarify the job description. This would then be posted with the request for anyone wanting to apply for the position. A decision on whether we would appoint Norman as CAO would be made by the end of March. 2. INTRODUCTORY OFFER There was some discussion of whether the introductory offer would be of any financial benefit or a drain financially. Included in this discussion was the need to attract people to the IJA in the hopes to raise membership. Concerns were raised as to not rush any decisions so as to make sure we are covering our costs. (Katje loses phone connection.) MOTION: An Introductory Offer for $12 will include 2 issues. If the request falls within the first month of the current issue, that issue will be sent. If the request occurs within the second month of the current issue, the upcoming issue will be sent. MOTION: Martin, SECOND: Ben.
(Katje rejoins and is brought up to date on discussion.)
VOTE: FOR - 8, AGAINST - 0, ABSTAIN - 0. MOTION CARRIED. 3. FESTIVAL REPORT (related by Paul) Facility and hotel contracts have been signed. Theatre expenses are still being negotiated. The nearby theatre, with all the terms and agreements, is very expensive. Loon has offered to work on local fundraising to raise money to pay for the Cascade of Stars show theatre. The gym can be expanded if needed to accommodate a larger crowd with additional charge. A large room at the facility is available which can be set up with a stage and seating for 2,000. It is not a theatre and lacks theatre atmosphere. Accommodations include hotels and camping. Ginny has secured some hotel rooms. It is felt that we should be prepared for 1,000 people or more. A list of hotels will be sent to Martin to post on the web page. Local media and press packages are being handled by Loon. Winter Fest 2002 was discussed to start the process of looking. Possible sites for Summer 2002 include UC Davis, in Davis, CA, near Sacramento; Albert Lucas is suggesting a site in South Carolina to coincide with his retirement; and Reno. A call for bids will be put out for a week to ten days for laying out the membership brochure. 4. FAMILY MEMBERSHIP After hearing from a number of members, the board discussed the input and what the category of Family membership meant to our membership and the best way to define the category. Our goal is to promote juggling and what better way than to promote juggling within the membership family structure. MOTION: Subject to corresponding changes in the Bylaws, change the meaning of "Family Member" as follows. A "Family Member" is one member of the family of a Regular Member or Life Member and living at the same address. The annual dues are $5 for each Family Member 13 or older -- children under 13 are free. In each family, only one Family Member can be older than 22 -- there is no limit on the age of the family's Regular or Life Member(s). Family Members do not receive a separate copy of IJA publications. When signing up as a Family Member, you must provide your name and birthdate, except that the birthdate is not required for the one Family Member allowed to be older than 22. Each Family Member will receive an IJA membership card, and, as with other members, each Family Member 13 or older can vote. MOTION: Martin, SECOND: Todd.
VOTE: FOR - 8, AGAINST - 0, ABSTAIN - 0. MOTION CARRIED. 5. CLUBS AND AFFILIATES Katje will have a report for next meeting. 6. INCREASING MEMBERSHIP We are working on getting a new membership brochure designed and printed and continuing the discussion and information gathering on how to raise membership. Discussion included these topics:
Vendors are requesting brochures.
What does the organization need to attract members?
Put out a call to members to bring in new members.
Possible incentives to recruit members were discussed.
There is a possibility to reach more potential members at schools, juggling festivals and juggling clubs. The IJA is not visible.
Comments coming in on rec.juggle and the discussion page regarding the IJA are generally more positive. 7. WORLD JUGGLING DAY 2001 Martin reports that the WJD web site is moving along and should be ready in the near future. Martin requests input as to what sort of written agreement he should get from Bill. 8. REOPENING THE LIFE MEMBERSHIP PROGRAM The Membership Committee has been engaging in ongoing discussion on reopening the life member program. The board agrees that the committee should continue working on this. A discussion of what happened in the past with the LMP lead to discussing the cost of the program to make sure it works. A suggestion that the price be low enough to attract new life members brought a concern from what we learned, that having too low a price increases the risk of it not working. More discussion to happen. International members need to be encouraged to become life members. 9. MAGAZINE The contract states that the eighteenth issue is the last, making the September/October 2001 issue the last contracted issue. Discussion is beginning now about the possibilities of a new contract. Discussion is to begin nine months prior to this with an agreement by April as to whether both parties are interested in continuing on. Norman spoke with Stan, who is interested in negotiating another contract. Work will begin in the next few days on settlement between accounts. Stan and Bud will co-sponsor the Youth Membership Program. Both need to be recognized for their contributions. Bud requests to be acknowledged as the Randi Project. A discussion about raising dues ended with the feeling that because membership is low, it is not a good time to raise dues. Stan suggests that if JUGGLE is not successful outside the membership that the Insider become a part of the magazine and not a separate publication to save money. Stan has personally ordered an extra 500 issues of the current JUGGLE to send to a distributor. Responses are not expected for another couple issues. Should the focus of JUGGLE target the more casual juggler to evoke outside interest? Stan is looking into developing an advisory committee with IJA input. Richard will provide statistics on how many youth memberships are included with each issue. The board was looking into ideas of getting JUGGLE into libraries in the hopes of attracting young jugglers. The question came up about how appropriate the magazine is for libraries. Send any ideas to the Magazine committee - Ben, Paul, Norman, Martin. 10. NOMINATIONS (Braidy loses phone connection.) Current board members who will seek re-election are Paul and Norman (depending on the outcome of CAO decision). Braidy will not seek re-election but would like to continue with the auction and archives. Everyone will think of possible nominees and encourage others to run for the board. Paul will write up call for nominations for the Insider. Deadlines will be determined based on JUGGLE timeline. Nominations were not taken at the general meeting at the festival last year. The Bylaws need to be consulted to clarify this matter. 11. FUNDRAISING Todd is chair of the Fundraising Committee, which has been working on strategies and continues to gather information towards proposals for Fundraising. 12. WEB SITE REPORT Kudos to Martin for all his hard work on improving the web page. Suggestion to list the committees and maybe committee members on the web. The Flamingo home page is getting a lot of hits and resurrected interest, with inclusion on the IJA web page. 13. MULTI-YEAR CHAMPIONSHIPS WINNERS VIDEO Alan Plotkin is available to do the editing on such a new video. A bid will be put out to the general membership. Who would be the target market? The idea was encouraged and to proceed with caution. (Braidy rejoins and provides information regarding his intent not to run for board seat as reported in item 10.) 14. MISCELLANEOUS Ginny and Richard anticipate possible delays with the year end report. The accountant has serious health concerns. The Roster will be ready by the end of the week. Paul is continuing to meet with Ginny and Richard to produce respective job descriptions. CAO will work on line itemization of festival income. It may be possible to include an addendum for this year's festival and an attempt will be made to have it in place for next year. The board will continue to work on getting answers to questions from the members. Ginny is working on getting festival financial information out to the board members. A number of IJA members were suggested as possible committee members. The Finance committee will discuss what expenses of board members should be paid by the IJA. Call for bids for producing the festival video is to be put out on the web. 15. MEETING EVALUATION More discussion needs to be done prior to meetings -- a lot of ground was covered but it could have been more efficient. The next meeting date was not set. MEETING ADJOURNED 11:00pm EST.

Previous minutes: November 27, 2000 | List of available minutes | Next minutes: February 26, 2000