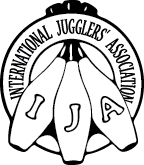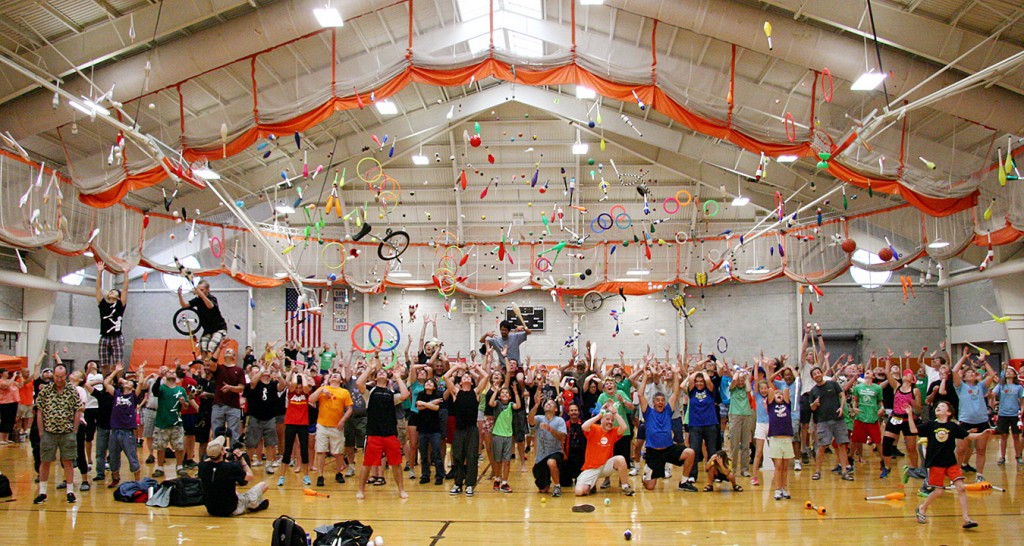 To render assistance
to fellow jugglers

This is an archived website
Previous minutes: August 4, 2000 | List of available minutes | Next minutes: January 29, 2001
IJA BOARD MEETING - NOVEMBER 27, 2000
Called to order 9:12pm EST

PRESENT: Paul Richmond, Chairman; Art Jennings, Braidy Brown, Martin Frost, Norman Schneiderman, Ben Schoenberg, Katje Sabin, Todd Strong, Board Members; Bob Mahler, CAO; Richard Dingman, Secretary/Treasurer; (Ginny Rose, Festival Coordinator - available if needed.) RECORDER: Becky Schneiderman 1. FINANCIAL MOTION: Year end statements for 1998, 1999, and third quarter 2000 will be posted in the Insider and on the web page.
MOTION: Martin
SECOND: Katje Discussion
There are space considerations for putting it all in the Insider.
Corrections are needed to the Archival Fund line-a note will be included to explain that at the time of the statement, money was being transferred between accounts, and therefore is not reflected in the total. Bob and Braidy will work out the details to reflect expenses that have been taken out.
Finance committee will work out line item JUGGLE expenses and send to all board members for review.
REVISED MOTION: Year end statements for 1999 and third quarter 2000 will be printed in column form in the Insider, and the year end statement for 1998 as well as 1999 and third quarter 2000 will be posted on the web page. A note in the Insider will be included to say the full 2000 year end statement will be published when it is available and that the 1998 year end statement is available on the web page or to anyone sending an SASE to the IJA Secretary/Treasurer. VOTE: FOR - 8, AGAINST - 0, ABSTAIN - 0
MOTION CARRIED The following two requests were made by IJA member, Andrew Conway: 1. "All payments of expenses by the IJA will be published on the IJA web site and available to members by mail on request. The published details will include the name of the person receiving the payment, the date, the amount and the reason for the payment." 2. "It is unnecessary and inappropriate to keep IJA members in the dark about decisions the board has considered, as has often been the case with the IJA board over the last several years. Since many of these decisions are based on financial considerations, the board resolves to undertake a complete and immediate disclosure of all the IJA's financial statements and records."
Both proposals were acknowledged and discussed. The board will be releasing financial information, but the board does not want to release all the information required by these proposals. Paul will explain further in his report in the Insider.
VOTE: FOR - 0, AGAINST - 8, ABSTAIN - 0 Budget: Board members gave input as to additional items needed in the budget.
All agreed the proposed budget is not to be published.
Items to be included:

A line item for the Insider
A line item for phone calls - including number of conference calls
A line item for general advertisement, including advertisement for new members

Where will travel expenses and room and board be reflected?
Norman emphasized that the most important line item is how to bring in more money to keep the bottom line out of the red.
Discussion to continue via e-mail and telephone towards the end result of consensus and an approved final annual budget. A request was made for discussion to be carried out on the net to help manage and organize the volume of communications.
2. LIFE MEMBERSHIP MOTION: Moved to adopt the following resolution (pending enabling changes in the Bylaws): --That the IJA life members be restored to full membership rights as those rights existed prior to the resolution to terminate certain life member rights, which resolution was passed by the IJA Board of Directors on Oct. 26, 1999. The IJA has an obligation to its life members, who include many of the IJA's strongest supporters over the years; the IJA intends to honor that obligation. In particular, life members retain their rights to receive the IJA magazine and the IJA roster and the right to vote in IJA elections, without any additional costs to the life members.
MOTION: Norman
SECOND: Braidy Discussion:
It is a PR necessity and moral obligation to our life members.
Ben read aloud a letter from 32 members given to him at the Quad Cities festival.
Funding is still an issue. The membership needs to know it is still an issue and be kept informed as to what is being proposed to correct the financial situation as well as why the program is being reinstated.
VOTE: FOR - 8, AGAINST - 0, ABSTAIN - 0
MOTION CARRIED MOTION: Moved to amend the Bylaws as follows:
In ARTICLE II - MEMBERS, paragraph 2, Individual Members, after the first sentence, insert the three sentences:

| | |
| --- | --- |
| | The class of Individual Membership shall then be divided into three subclasses - Regular, Youth and Life, determinant upon dues paid and, for Youth Individual Members, eligibility by age. The age limit for Youth Individual Members shall be fixed by the Board of Directors and shall be subject to such changes as the Board of Directors may, from time to time, determine. The Board of Directors may, from time to time, close or open the organization to accepting new Life Individual Members. |



In ARTICLE II - MEMBERS, paragraph 12, Annual Dues, replace the first sentence with:

| | |
| --- | --- |
| | Annual dues shall be levied on Regular Individual Members, on Youth Individual Members, and on Family Members. |



In ARTICLE II - MEMBERS, add the following paragraph after paragraph 12:

| | |
| --- | --- |
| | 13. Lifetime dues. Life Individual Members, also known as Life Members, shall pay lifetime dues once. The amounts of the lifetime dues and the periods over which lifetime dues shall be paid shall be fixed by the Board of Directors and shall be subject to such increase or decrease as the Board of Directors may, from time to time, determine, provided that such increases or decreases shall not be retroactive. |
MOTION: Braidy
SECOND: Katje Discussion:
Former board member Sam Kilbourn was consulted and gave the go-ahead.
VOTE: FOR - 8, AGAINST - 0, ABSTAIN - 0
MOTION CARRIED 3. YOUTH MEMBERSHIP Discussion:
The board discussed the pros and cons of establishing a Youth Membership program.
Funding issues discussed were: funding up front vs. as it goes along, asking the membership for suggestions and feedback, and asking JUGGLE magazine to share in the expense.
Informally there were no objections to the development of a Youth Membership program.
What should be the cut off age for youth membership?
It was generally agreed that if $1000 or more in donations is received and/or costs are reduced (from JUGGLE magazine), the Board will vote by e-mail or phone to implement Youth memberships.
4. FAMILY MEMBERSHIP The board is considering a proposal to change the Family Membership. The IJA would charge $5 for each additional immediate family member at the same address who is 13 or older and wants to be an IJA member. For that $5, each additional person gets: IJA membership, eligibility to attend IJA festivals, their name in the roster (with the rest for the family), an IJA membership card, and a vote (if 13 years or older). Additional such family members would not be allowed to join under a Youth Membership. A proposal will be posted in the Insider and on the web page for member input. 5. INTRODUCTORY OFFER The board is considering an introductory offer to interested potential members, which could include two issues of JUGGLE for about $12. Current and former IJA members would not be eligible, and membership would not be included in the offer. The membership will be approached for input. (Bob Mahler excuses himself from the meeting due to the time of night.) 6. DONATIONS/FUNDRAISING MOTION: Moved to adopt the following policy: --That a program of voluntary donations be developed. For certain levels of donations, premiums or special recognition may be offered to the donor. --That requests for donations be sent out at least once a year. --That, to the extent possible, donation information be included in any subsequent IJA membership forms or brochures as well as listed on the IJA website.
MOTION: Martin
SECOND: Katje Discussion:
A formal donation program could be a solution to meeting the financial needs of the various aspects of the IJA which are not self-supporting.
A request for donations could be issued on a yearly basis.
A system of recognition of donors would be developed.
VOTE: FOR - 8, AGAINST - 0, ABSTAIN - 0
MOTION CARRIED Donation Committee formed: Bob Mahler, Braidy Brown, Eric Bagai, Norman Scheiderman, Paul Richmond, Todd Strong 7. WORLD JUGGLING DAY MOTION: Moved: --To appoint Bill Giduz as Director of World Juggling Day (WJD) and Martin Frost as the board's representative on the WJD team.
MOTION: Katje
SECOND: Todd VOTE: FOR - 8, AGAINST - 0, ABSTAIN - 0
MOTION CARRIED The IJA created World Juggling Day. Sam Kilbourn will be consulted regarding the legal aspects including the significance of the domain name. Martin will work on the agreement and the logos. MOTION: Moved: --To commit to supporting WJD for at least five years --To approve an expense of $250 for T-shirts and stickers for WJD --To approve an expense of $400 for IJA prizes for WJD, with exact prizes to be determined by the board's WJD representative.
MOTION: Martin
SECOND: Ben Discussion:
Concerns were raised with allocating money that is not there.
Bill Giduz has indicated he would like the money to be committed before the end of the year. Martin thinks we need to commit the money or WJD 2001 won't be any different from WJD 2000.
Todd Smith Products will probably donate around $1,000 in merchandise.
Royalties for the videos as IJA donations for prizes may be an issue and need to be considered.
VOTE: FOR - Paul, Art, Braidy, Martin, Todd, Ben, Katje;
AGAINST - 0; ABSTAIN - Norman
MOTION CARRIED Todd Smith may believe he has exclusive sponsorship for 3 more years based on an agreement he had with Bill Giduz. To Norman's knowledge, nothing ever came across the CAO desk requesting those conditions. Agreements are supposed to be in writing and approved by the board. Future agreements need to be made in writing and with the IJA rather than solely with Bill. Should the list of those registering be sold or provided to others besides the IJA and Todd Smith? 8. INSIDER MOTION: Moved: --To appoint Kathy Kalvan as the editor of Insider.
MOTION: Martin
SECOND: Katje Discussion:
One person responded to the call for volunteers for editor of the Insider. He could be referred to Kathy to be an assistant if needed.
Katje will work on putting together a job description including expectations for time commitment, etc.
VOTE: FOR - 8, AGAINST - 0, ABSTAIN - 0
MOTION CARRIED 9. MISCELLANEOUS Members are expressing interest and volunteering to serve on the various committees. They need to be acknowledged. Andrew Conway has requested to be on the finance committee. Katje supports this, and if he is not included she wants to know why. Ginny submitted a job description for festival coordinator. Thanks to her for all the work she put in to the document. It will be a great tool of reference for future festival development. Thanks to Martin who has done a great job with the web page and its current look. 10. AGENDA FOR NEXT MEETING
Affiliates report - Katje
Donations committee report
Submit agenda items to Paul Date for next meeting:
Mid-January, but avoid the Mad Fest weekend.
Request was made for an earlier time of day to better accommodate different time zones.
Sunday was suggested.
Minutes must be approved before being published. At minimum, Paul will include a list of motions passed in the next Insider. MEETING ADJOURNED approximately 11:30pm EST.

Previous minutes: August 4, 2000 | List of available minutes | Next minutes: January 29, 2001