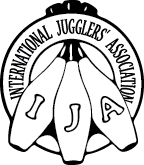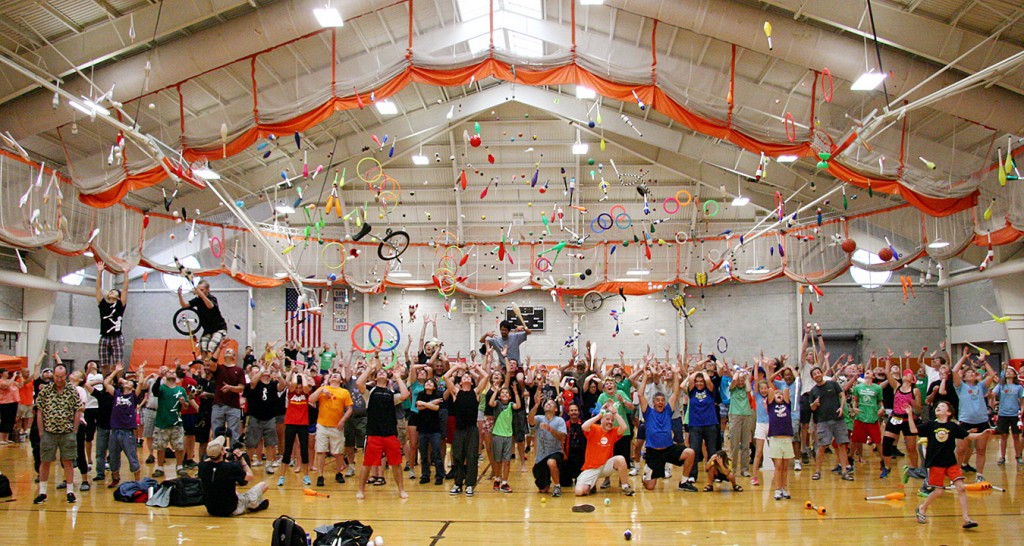 To render assistance
to fellow jugglers

This is an archived website
Previous minutes: January 15, 2003 | List of available minutes | Next minutes: March 25, 2003
IJA Board Meeting - March 24, 2003
Present: Directors Paul Richmond (Chair), David Davis, Ben Schoenberg, Scott Slesnick, Andy Ford, Bill Ritchie, and Jaye Butler. Also Stan Allen (JUGGLE publisher), and Norman Schneiderman (General Manager). Director and Founder Art Jennings is feeling ill and will not attend.

(Times are minutes:seconds from beginning of recording.)

PURPOSE OF MEETING:
(1) To Select Special Award Recipients
(2) To Discuss Benefits of Membership

07:45 - Stan speaks before the meeting starts regarding magazine proposal, his concerns,
and Board process.
10:40 - Andy Ford joins meeting.
14:40 - Stan Allen leaves meeting.
15:35 - Paul calls meeting to order.
Roll called.
16:15 - Agenda item: To Select Special Award Recipients
Discussion of specifics and procedures involved.
43:50 - Jaye moves to Honor Dieter Tasso with the Award of Excellence to acknowledge this distinguished juggler who has represented the best the art has to offer through a career of professional performance. 43:55 - Bill seconds.
44:10 - Motion passes unanimously, no abstentions.
Discussion of additional awards.
58:25 - Scott moves to Honor Albert Moreira and Nick Gatto with the Bobby May Award for 2003.
Paul seconds.
Discussion.
63:10 - Jaye amends ...in recognition of helping other jugglers with their acts. Scott accepts the amendment.
64:30 - Ben amends motion to also add the words or juggling coaches to the description of the Bobby May award on our web site after the word jugglers. Scott does not accept Bens amendment.
Discussion.
73:05 - Scott accepts Bens amendment.
82:00 - Motion passes unanimously, no abstentions.
Discussion re award funding.
88:50 - New topic - Magazine.
Discussion around legal issues, and next meetings agenda.
120:45 - Jaye moves to adjourn.
Paul seconds.
Vote: Jaye - yes, Dave - no, Andy - skip, Bill - yes, Ben - no, Scott - yes, Paul - yes, Andy - abstain. Motion passes.
Meeting adjourned.
Previous minutes: January 15, 2003 | List of available minutes | Next minutes: March 25, 2003