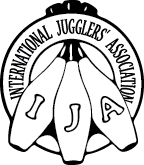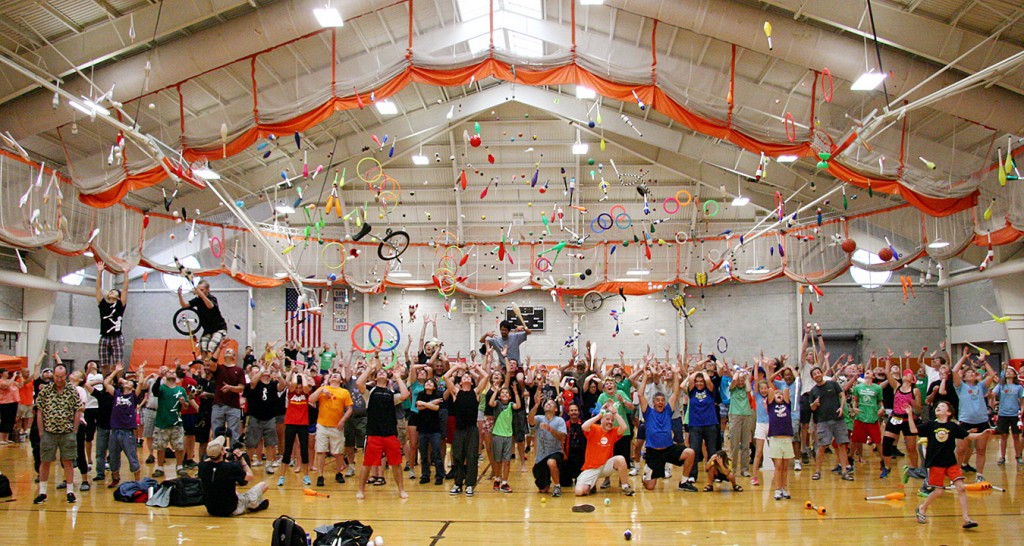 To render assistance
to fellow jugglers

This is an archived website
Previous minutes: July 24, 2003 | List of available minutes | Next minutes: August 14, 2003
IJA Board Meeting - July 30, 2003
Present: David Davis, chairman; Jaye Butler, Andrew Conway, Greg Phillips, Ben Schoenberg, Scott Slesnick, Todd Strong, directors; Norman Schneiderman joined at 6:37pm PDT. (Due to moving, recording secretary pro tem Katje Sabin cannot attend. Todd will be taking minutes.) Call to Order: The meeting was called to order at 6:34pm PDT. Agenda:
The agenda was accepted by unanimous consent. MINUTES Meeting of July 24, 2003: Several corrections were made.
The corrected minutes of the July 24, 2003, meeting were approved by unanimous consent. REPORTS Transition Liaison: Greg submitted the following report. Transition activities continue to go well, with excellent cooperation from all involved. Specific progress in the last week has been:
With Richard's return from his short holiday, he has begun reconciling the money received at the festival with the cash register tapes. He expects to have this complete by Friday. Current indications are that the festival is profitable; however it will be some days yet before we have the final figures.
Mike Sullivan and Richard are now in contact and will be arranging transfer of the membership database and related materials early next week.
Richard has agreed to liaise directly with Andrew regarding the transfer of financial information and the IJA's accounts. They will be setting up a telephone appointment for later in the week. (There is some urgency as Andrew will be in holidays in Alaska from 5-19 August.) Andrew is to arrange the required bond. Since we do not yet have a General Manager/Executive Director, I suggest as an interim measure that Dave's name be added to the bank accounts as the required second signature for amounts over $1000.
Ginny mailed the Buffalo festival contracts to me Monday, so I expect to see them soon. The main fest site is the Buffalo Convention Center http://www.bfloconvcenter.org/ and the hotel is the Hyatt http://www.buffalo.hyatt.com/ which is attached to the convention center. No decision has been made regarding a theatre.
An issue came up regarding release of some IJA-owned footage for use in a video on women jugglers that is being produced by Cindy Marvel and Connie Leaverton. With Norman's assistance I was able to confirm that a contract had previously been negotiated, and authorized Ahlmedia to release copies of the tapes.
Near-term issue: we need to make Secretary, Merchandise Coordinator and Festival Director pro-tem appointments in the very near term so that Richard and Ginny can begin organizing shipments to the appropriate addresses.
Final note: Please remember that the staff members are no longer being paid to perform their regular duties, but rather just to assist in the transition (including closing out the festival). Any pressing business that may require staff attention should be directed through me. Numbers Director: Ben noted that he had approximately $145 in entry fees from this year's Numbers competition. Greg suggested that he forward these directly to Andrew. OFFICERS AND APPOINTMENTS Merchandise Manager: Scott moves that the board appoint Alan Plotkin as pro-tem Merchandise Distributor.
Motion passed by unanimous consent. Festival coordinator and Other Appointments: Scott moves that Greg Phillips be delegated the temporary authority to appoint interested IJA members to pro tem positions, subject to the concurrence of the board.
Motion passed by unanimous consent. Treasurer: It was noted that "legitimate expenses" in Greg's draft position descriptions was not well defined. It was agreed that this issue would be revisited at a later date. UNFINISHED BUSINESS Magazine: There was considerable discussion of what terms would be acceptable for a new magazine contract with Stagewrite. It was agreed that Greg will take over negotiations for a magazine, in Dave's absence. Bylaws Proposal: Greg proposes the simplified bylaws proposal as written by Andrew Conway: That a Bylaws Revision Committee be appointed by the board to prepare a proposed revision of the IJA's bylaws for adoption at the 2004 annual meeting of voting members. The committee should consist of no more than five persons, including one representative from the IJA board. The committee should be empowered to consult a Delaware attorney and use the IJA's conference call system provided the total expenses do not exceed five hundred dollars. Successive drafts of the bylaws will be published on the IJA's web site for comment by members. A final version will be transmitted to all members at least thirty days before the 2004 annual meeting of voting members.
Motion passed by unanimous consent. Phone system: Andrew reported on the possibility of utilizing a series of cellular phones to distribute the phone needs of the IJA. NEW BUSINESS No new business. Next Meeting: Dave announced he will be taking a leave of absence for the next month to attend the EJC and holiday in Europe, and that he is appointing Greg as acting Chairman in his absence. The next meeting date is to be arranged by email. Adjournment: Meeting adjourned by unanimous consent at 9:18pm PDT. Respectfully submitted,
Todd Strong
Previous minutes: July 24, 2003 | List of available minutes | Next minutes: August 14, 2003