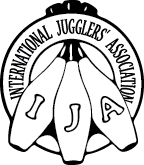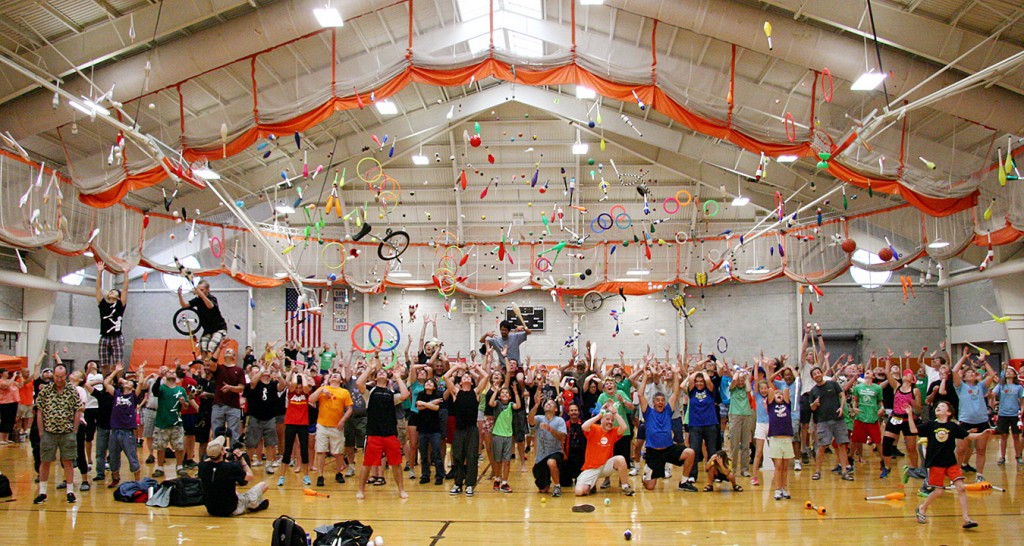 To render assistance
to fellow jugglers

This is an archived website
Previous minutes: Feb. 23, 2005 | List of available minutes | Next minutes: May 18, 2005
IJA Board Meeting - March 23, 2005
1. CALL TO ORDER: Todd Strong called the meeting to order at 9:05 p.m. Eastern time.
2. ROLL
Present: Todd Strong, chair; Dave Davis, Tim Furst, Joyce Howard, Jerry Martin, Bob Neuman, board members; Jack McMichael, Treasurer and Dan Howard, Assistant Treasurer.
Absent: Katje Sabin, recording secretary
3. APPROVAL OF AGENDA: Agenda approved by unanimous consent.
4. PREVIOUS MINUTES: Minutes of the February 23, 2004 meeting approved. Tim Furst and Dave Davis abstained.
5. REPORTS
Treasurer's Report - Dan Howard
Dan Howard sent out a financial statement on March 1, 2005. Items that were mentioned are:
Andrew Conway bought some inventory from the IJA, to create a negative amount for office expenses.
Two life members joined last year.
Video income roughly equals video expenses.
We are no longer tracking country origins for membership income.
Member income was $50K. JUGGLE expenses $64,793.96.
We made about $9k profit in merchandise. (includes one-time sales of video rights) Approximately $5-$6k in merchandise profit.
IJA Investment Strategy Report - Dave Davis
The IJA currently has over $150K in funds that could be getting a higher rate of return. The board has previously directed this to happen. Arthur Lewbel has identified the Domini social equity fund as a appropriate investment choice for the IJA. We plan to start investing about $2,000 a month into the fund. We are spreading out the deposits (dollar cost averaging) to minimize market risk. The plan is for us to continue investing monthly for the next 5 years at which point most of our funds should be invested. This plan will be reviewed and possibly tweaked, on a regular basis.
Inventory Report - Joyce Howard
Alan Plotkin has a quote to move inventory to Steve Healy in California, approx, $1700. This will save us $89/month in storage fees.
2005 Festival Report - Todd Strong
Currently we have well over one hundred members registered. Things are looking good for an excellent festival this summer.
2006 Festival Site Selection - Todd Strong
The main site under consideration does not seem to have all of the items we need. The 2006 site selection committee will continue to talk with this site, and also look for other sites.
6. CONTINUING BUSINESS: No continuing business.
7. NEW BUSINESS: No new business
8. NEXT MEETING: Next meeting will be held 9 p.m. Eastern time April 13, 2005.
9. ADJOURNMENT: Bob Neuman moved to adjourn. Meeting was adjourned at 9:45 p.m. Eastern time by unanimous consent.
Previous minutes: Feb. 23, 2005 | List of available minutes | Next minutes: May 18, 2005