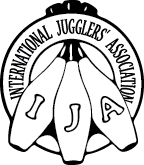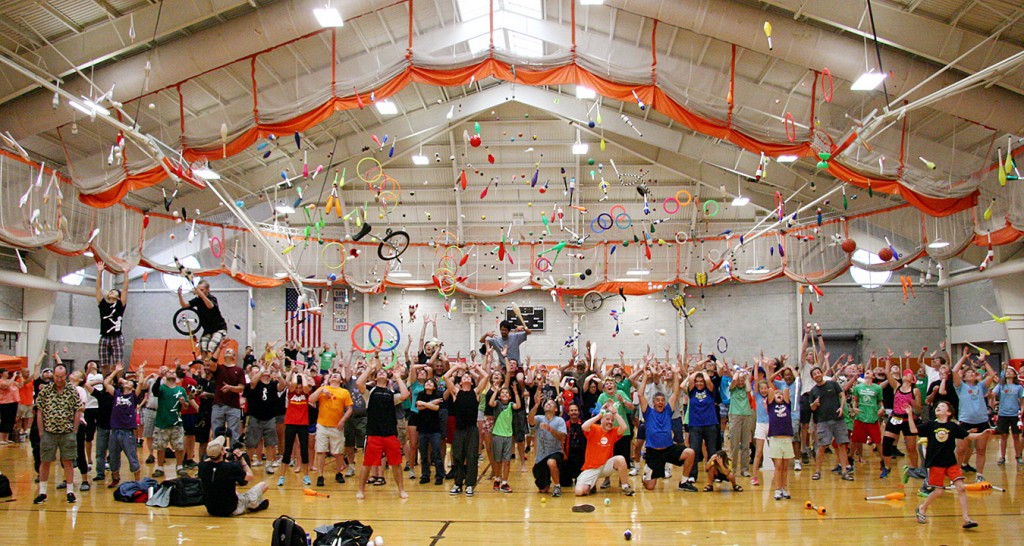 To render assistance
to fellow jugglers

This is an archived website
Previous minutes: Nov. 17, 2005 | List of available minutes | Next minutes: Jan. 18, 2006
IJA Board Meeting - December 21, 2005
1. CALL TO ORDER: David Davis called the meeting to order at 8:08 p.m. Eastern time.
2. ROLL
Present: David Davis, chair; Joyce Howard, Kim Laird, Jim Maxwell, Bob Neuman, board members
Absent: Tim Furst, Jerry Martin
3. APPROVAL OF AGENDA: Agenda approved by unanimous consent.
4. PREVIOUS MINUTES: Minutes of the November 17, 2005 meeting approved by unanimous consent.
5. REPORTS
2006 Festival Report - David Davis (from phone call with Katje Sabin - not present) - The festival budget will be finalized on the forum. The indoor camping will be dropped for this year. The special guest(s) have not been finalized yet. Katje says they are talking about having one show on Friday night and an informal get-together on Saturday night. Katje would like to consider having a team to coordinate the competitions and shows.
Championships / Competitions - Dan Holzman and Jack Kalvan have submitted plans and proposals for running the competitions. Albert Lucas has expressed interest in having the ISJF run the joggling and numbers competitions at this summer's IJA festival.
Operations/Volunteers/Organization - IJA Store - We will continue updating the list of job descriptions of the IJA coordinators on the web site. We will also compose a letter to members on the public forum to send (by email and snail mail) with a survey to get information about their professions, hobbies, talents and interests so that we have a resource for finding volunteers for tasks. We will try to find volunteers for those vacant positions from this information. The most pressing vacancies at the moment are Merchandise Coordinator and Accounting/Bookeeper/Treasurer Assistants.
Book Publishing - Todd Strong has proposed that he and the IJA work together to publish a coffee table book on the history of the diabolo. We will continue to investigate the prospect of the IJA publishing books.
JUGGLE - Stan Allen wants to see substantial growth in the IJA to continue publishing JUGGLE. We discussed ideas for increasing membership and attendance at our summer festival, such as inviting unicycle groups and other special interest groups related to juggling.
6. CONTINUING BUSINESS
None

7. NEW BUSINESS
None

8. NEXT MEETING: Next meeting will be January 18, 2006, 8 pm EST.
9. ADJOURNMENT: Meeting was adjourned at 9:50 p.m. Eastern time by unanimous consent.
Respectfully submitted by
Joyce Howard
Previous minutes: Nov. 17, 2005 | List of available minutes | Next minutes: Jan. 18, 2006