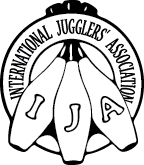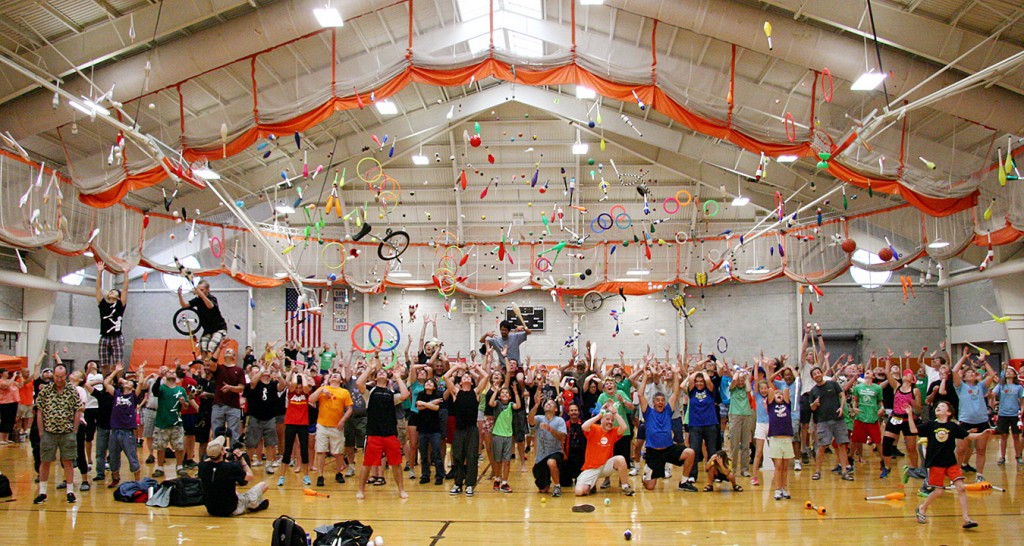 To render assistance
to fellow jugglers

This is an archived website
Previous minutes: July 16, 2008 | List of available minutes | Next minutes:August 27, 2008
IJA Board Meeting- July 19, 2008
1. CALL TO ORDER: Chuck Hawley called the meeting to order at 11:06 a.m. EDT.
2. ROLL:
Present: Richard Kennison, Kevin Axtell, John Satriano, Anthony Shave, Chuck Hawley, Kim Laird (Board Members), Stephanie Walsh (Temporary Recording Secretary), Martin Frost (Communications Director), Susan and Paul Pharris (IJA Members), Jim Maxwell (Membership Director), Don Lewis (arrived at 11:08 a.m.), Steve Rahn (arrived at 11:36 a.m.)
Absent: Ken Farris (Board Member)

3. APPROVAL OF AGENDA:
New items Agenda Proposal
· Recommendation from Susan and Paul
· Appointment/ approval of officers
New Business
Kim Laird moved to approve the agenda with the additions. Agenda was passed.

4. REPORTS:
Membership (Jim Maxwell) - The membership number is currently at 1556. There are 120 youth, 220 families, so there are 1959 members total. The magazine is sent to 1539 households, several members do not have mailing addresses. Neils Duinker purchased a life membership. Database integration is needed. Database integration was started last year, but things fell through due to other commitments of volunteers, etc. They may be searching for more volunteers to help with the process. An estimate (order of magnitude) was asked for to complete this process.
eNewsletter (Don Lewis) - It will be used to encourage participation of affiliates and contributions from membership.
Treasury Committee (Kim Laird) - It appears that the IJA will lose money on the festival. There was a great deal of money made up front; however, on the back end there was a large amount of "nickel and dime-ing." The magazine is contracted up until 2 issues after the festival in Winston-Salem. Kim suggested a "closed bid" proposal request as done during the last renewal of the contract. Companies gave proposals for 4, 5, and 6 issues per year. Issues have increased with the cost of magazine and percentage of participation in membership. We need to appeal to a diverse group and not only target younger members or older members.

5. VARIA
5a. Susan Phariss suggested the following ideas:
· Consider a motion to require all board members to know the "Robert's Rules of Order" by the 3rd BOD meeting and the Chairman is required to have a parliamentarian at the Annual IJA meeting.
· A meeting planner approached Susan and was searching for a way to book jugglers and contact professional jugglers. Susan suggested a place on the website that MEMBERS ONLY could upload promotions and search via event location.
· Consider a "Directors Manual" from Sandy Brown and Martin Frost who are really the institutional memory of the process of the meetings for public, etc. Mike Sullivan would also be a great resource.
· Consider partnerships with the IJA and corporate sponsors to help promote and sell a newly written book on Juggling and Learning Disabilities. Stephanie Walsh volunteered to act as a liaison with the group as part of personal long-term goals in education and literacy.

5b. Don Lewis suggested the following:
· Constituting the award committee immediately so that work can begin on deciding on awards so future award winners will be notified sooner in hopes of attending the festival.

6. MOTIONS
6a. Kim Laird moved that the board recommends that all board members become familiarized with basic rules of "Robert's Rules of Order" newly revised 10th edition by the 3rd board meeting.
Motion was passed by unanimous consent
6b. Kim Laird moved that the Chairman is responsible for having a parliamentarian at the Annual IJA Meeting to advise the Board on proper procedure.

Motion is passed by unanimous consent
6c. Chuck Hawley moved to reappoint all current appointed volunteers officials on a pro-tem basis.
Motion is passed by unanimous consent
Martin Frost agreed to contact all the current volunteers to find out their status.

7. NEW BUSINESS
7a. Kevin Axtell suggested a video contest. The grand prize could be a festival package.

8. ADJOURNMENT: Kim Laird moves to adjourn the meeting at 12:28 p.m. EDT.

Respectfully submitted by Stephanie Walsh.
Previous minutes: July 16, 2008 | List of available minutes | Next minutes:August 27, 2008