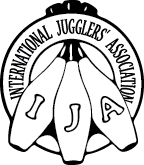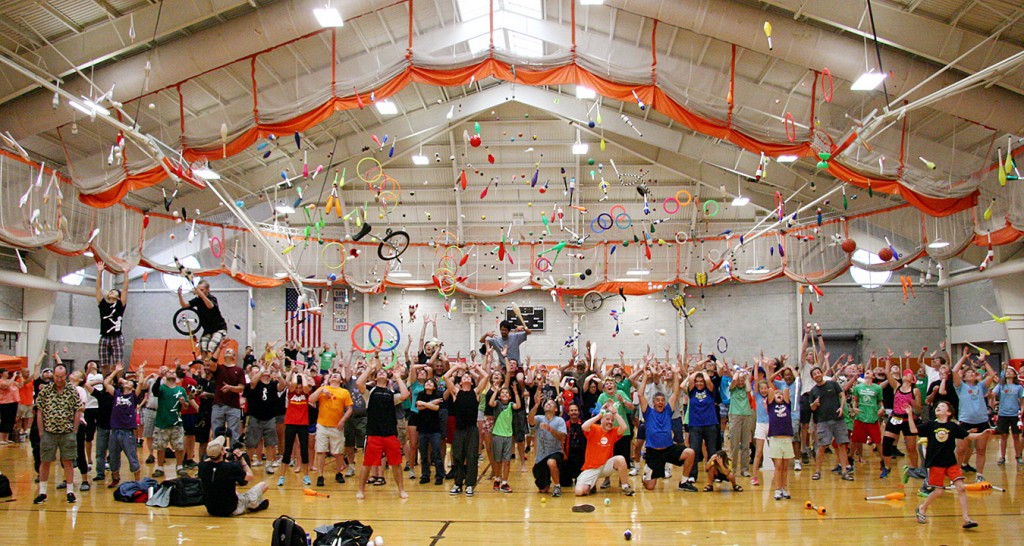 To render assistance
to fellow jugglers

This is an archival website
Previous minutes: August 24, 2009 | List of available minutes | Next minutes: October 21, 2009 |

Board Meeting
September 16, 2009
1. CALL TO ORDER: Chair Kim Laird called the meeting to order at 8:06 p.m. EDT.
2. ROLL:
Present: Kim Laird (Chair), Anthony Shave, Ken Farris, Kevin McBeth, and Thom Wall (Board Members), Holly Greeley (bookkeeper), Mike Sullivan (future fest site coordinator), Jim Maxwell (memberships director), Marilyn Sullivan (memberships director), Martin Frost (communications director)
Absent: Kevin Axtell (board member), Richard Kennison (board member), Brandi Slater (recording secretary)
3. APPROVAL OF AGENDA: Ken Farris moved to approve the agenda for September 16, 2009. Passed by unanimous consent.
4. APPROVAL OF MINUTES: Thom Wall moved to approve the minutes from August 24, 2009. Second by Ken Farris. Passed by unanimous consent.
5. Reports...
Fest 2010 (Kim Laird)... We still do not have a fest director. Carter Brown has been called to see if he is interested. Any leads please contact the board.
Future Fests (Mike Sullivan)... I began work on future festival sites the morning after confirmation of the appointment by the Board on Monday, August 25, 2009.
I spent the first week gathering leads and proposals from my predecessor, Todd Strong, and reading site visit reports from Jeff Peden (Rochester, NY), Jeff Kasper (Rochester, MN) and Kevin McBeth (Rochester, MN).
I started building a competely new, up-to-date Request for Proposal (RFP) package to solicit cities interested in hosting the IJA festival. The new RFP is 14 pages, and includes a cover letter from me, a festival profile of our past fests, a two-page "sell sheet" on why a city would want to host the IJA festival, an economic impact summary, and a six-page festival requirements document listing all the facilities, equipment and housing needed to host an IJA festival as presently constituted.
Once that was done, I re-started communications with all the cities and facilities that Todd had been in contact with, and I reached out to several other prospective host cities. Here's a summary of where all that stands:
At this point, we have two strong proposals on the table for 2011, from Rochester, MN and Winston-Salem, NC. After the Rochester, MN site visit later this month, I will be able to provide a final report comparing the two cities and the two offers, and offer a recommendation to the board for a 2011 site. Right now, it looks like the IJA will have the luxury of choosing between two excellent offers for our 2011 festival.
ROCHESTER, MN - bidding for 2011 & 2013
Site visit scheduled for September 23-24, 2009
Rochester has wanted to host IJA for several years. They have a very, very strong offer on the table for our 2011 festival. Rochester has essentially have everything we need for the whole week under ONE ROOF, including SEVEN hotels and THREE theaters, plus SIXTY food outlets, free Wi-Fi, and a joggling track six blocks away. The price and the incentives are really amazing, and at this point I don't see how we can refuse Rochester's offer for 2011.
Importantly, Rochester is not requiring ANY food and beverage minimum (as Winston-Salem and most other venues do require), and all of their HQ hotels offer complimentary airport shuttle service for registered guests. Rochester would also mean a strong participation from the Jugheads troupe from the nearby Twin Cities, who would undoubtedly be able to recruit new members once they knew the International would be coming to their region in 2011...and we can also reach out to the larges unicycling club in the world, the Twin Cities Unicycle Club (tcuc.org) -- with more than 300 members.
ROCHESTER, NY - bidding for 2012
Site visit tentatively scheduled for September 29-30, 2009
Also a very strong proposal from the 2nd-largest city in New York. Excellent facilities, reasonable price, and again everything under one roof through an elaborate skywalk system. Rochester also hosts the annual RIT Juggling Festival, which attracts over 600 people for three days; they have a strong juggling and arts community in the city, and Monroe County International Airport is one-hop by air from New York (LGA & JFK), Toronto, Montreal, Pittsburgh, Washington (Reagan & Dulles), Hartford, Philadelphia, Newark, Boston, Cleveland, Minneapolis, Chicago, Orlando, Detroit, Tampa, Cincinnati, or Atlanta. Their facility rental price is a little higher than we'd like, but negotiations have not yet begun. This seems like a very good potential site for 2012.
DULUTH, MN - bidding for 2011 & 2013
Duluth has facilities similar to Rochester, MN -- convention center and several hotels connected by an all-weather skywalk system. Duluth is harder to reach by air than Rochester, and they are also asking for much more in facility rental than we'd like to pay. At this time, not a strong potential here but they want to keep their bid alive. No site visit planned at this time.
SPRINGFIELD, MO - bidding for 2011
RFP submitted, awaiting bid response.
BRANSON, MO -- IJA-initiated an RFP. I requested a quick quote and availability check in Branson on the strength of Michael Chirrick's recommendation. After getting their proposal back, it's clear that Branson is much too expensive for us. They don't need IJA as their hotels and resorts are filled all summer long with tourists.
AUSTIN, TX
IJA-initiated an RFP, awaiting bid response. Probably too expensive for us.
WINSTON-SALEM, NC - bids received for 2011 & 2013
Winston-Salem really wants the IJA back again, and their bid reflects their eagerness to host us as a regular every-other-year destination. They have submitted bids almost identical to their 2009 bid which was very generous. They are asking $11,000 for the facility rental, reduced by $2,500 thanks to a grant from the CBV (as in 2009), as well as a repeat of the $2,500 grant we received in 2009 for ground transportation. Hotel rates mostly unchanged from 2009. Still a $7,500 food and beverage requirement for the convention center.
CEDAR RAPIDS, IA - bidding for 2014
Cedar Rapids was devastated by flooding to the ROOFTOPS of the downtown buildings in August of 2008 (just one year ago -- does anyone remember this?!) -- and the whole city is still on its knees struggling to rebuild and recover, all but forgotten by the federal government and the American public. And yet, they are ambitously seeking convention business for 2012 and beyond, but they don't feel comfortable bidding on IJA's festival until 2014, when they are sure their main performance theater will have completed renovations.
HOUSTON, TX -- They contacted Kim and were interested in getting our specs to turn in a bid. Before going through that, I had a call with the sales manager of the prospective host property, a 4-star hotel (Hilton The Americas Hotel). Eliminated. Wrong prices, wrong facilities, wrong wrong wrong wrong.
DES MOINES, IA - bidding for 2012 & 2014
IJA-initiated an RFP
Des Moines has our RFP and are very interested in bidding for future years. Their downtown is similar to Rochester, MN and other cities with a large skywalk system, and their hotel rates are among the lowest in the nation. Des Moines is also very close to the geographic center of the US and very accessible by air from all US gateway cities.
ORLANDO, FL - potential for 2012 or beyond
IJA-initiated an RFP. Awaiting response. Likely that Orlando would be too expensive for us, and that their facilities are so immense (2.1-million square feet), that our festival would essentially be "lost" among many other shows going on in the Orange County Convention Center at the same time. Airfares to Orlando are very competitive, and there are literally hundreds of cheap hotels and motels near the Convention Center. However, the area is best negotiated by car or bus, and is not a walkable area as we prefer.
Store (Kevin McBeth)... Moved to new shopping cart system. Working well. New Paypal system is saying we need new business account to utilize the new Paypal system. Martin Frost will continue looking into that.
Financial (Kevin McBeth & Holly Greeley)... Preliminary 2010 operating budget and preliminary 2010 fest budget are posted on board forum for board review and discussion. They will be brought up for approval at October meeting. Major items we need to discuss over next month expected attendance at 2010 fest, memberships drives, fundraising intiative, video production plans and magazine contract because these things will substantially impact the budgets.
Magazine (Anthony Shave)... Kim and Anthony had a phone conversation with Alan Howard concerning contract. We discussed some give and take. CCTI does not feel they can work with the IJA due to scheduling conflicts.
Katherine Howard has submitted a proposal for either layout or editing. There is another applicant for layout. She is a recent graduate and the price quoted would save the IJA about half of what we presently pay for layout services. Anthony is working on the wording of the new contract and hopes to have a preliminary version to Alan by the end of this week.
"Tiered system" conversation lead to membership benefit being the digital version of the magazine and a separate magazine subscription for those members wishing to receive a print magazine. This would mean no change needed in the bylaws. This would allow our increase in dues to be fairly small. Subscription cost would cover cost of print and bookkeeper fees. Looking at a dues increase of $5-$10. We would have to make an assumption about number of print subscriptions. Subscription would be the difference of $55 and whatever the dues are.
Alan Howard has found a printer who provides digital version free of charge with a print order. The company researched by Anthony charges $299 per issue.
Discussion about use and distribution of access codes as well as how the change would take place (if approved) and timeline.
Concern arose about digital magazine version substantially lowering subscriptions to paper magazine. Discussion turned to going 100% digital or raising dues to the point that we can cover the full cost of the magazine. Anthony does not want the fest to subsidize the magazine cost. Holly expressed this is not necessarily a bad thing that the fest subsidizes the magazine.
Presently taking zero dollars per year from Life Member Fund. Cost of current magazine contract $58,500. If divided by the number of labels sent for mailing of this next JUGGLE the membership cost of the magazine is just over $41 per member (this number includes life members).
Length of contract was discussed. Should we ask for 1 year with an extension clause? Should we ask for a 2 or 3 year contract with cancellation clause that would not hurt the IJA and would be amenable to both parties? All felt a 1 year with extension clause would be the way to go until we see how the membership drive goes at the beginning of 2010.
Membership (Jim Maxwell)... Membership numbers are at 1,439 (1,774 with family members). Lifetime 289 (total 361), 80 youth, and 227 families with 561 members inclusive. Discussion of digital membership cards. Almost $1 to send a postcard to Asia right now. Saves on printing and mailing costs. Families usually only get one card to share and families are asking for an extra card or two for younger family members who want to carry the card. There was no opposition to this idea and it would save the IJA both time and money. Very easy to create an attractive pdf file to be emailed.
Thom brought up idea of better membership cards...possibly plastic...somewhere down the road. Feels it would add legitimacy to the organization.
Marilyn has received her FileMaker Pro and is up and running. Marilyn and Jim were given permission to move ahead on digital/emailed membership cards.
Video (Ken Farris)... Ken had nothing to report. Kim purchased Final Cut Pro to edit the Planting the Juggling Seed Show footage. The DVD will include IJA information as well as the website address. It is hoped that the DVD will be ready for sale and distribution by the end of October or beginning of November. Will include IJA membership form.
Marketing/Promotions (Thom Wall)... Vendor discount program is in the works. Five vendors are on board with the idea. Instead of year round program discussion among the vendors is an isolated three days during the year one of which would be on World Juggling Day. Vendor benefits being looked at: break in ad space in digital version of the magazine, free advertising in the eNewsletter, possible breaks in festival vending, free advertising on IJA website, and sponsorship naming of an IJA fest event. Vendors commented that a year long discount to IJA members would be better in terms of what we offer IJA members but it would be impractical for the vendors. One major worry was keeping the discount limited to IJA members. Would they get an updated roster to reference?
6. MOTIONS FOR CONSIDERATION:
A. (tabled from last meeting) Motion to move to a tiered membership system to allow choice of print or digital magazine format.
Motion: Ken Farris moves to dismiss this motion
Second: Anthony Shave
Discussion: none
Vote: passed by unanimous consent
B. Motion to send an IJA promotional package to the Brazilian National Juggling Convention in Sao Palo, Brazil with a spending cap.
Motion: Anthony Shave
Second: Ken Farris
Discussion: We do have a banner that we would need back. This package would include magazines, DVD to keep running during festival, membership forms (translated) and information sheets (translated). Permission given for the fest organizers to use IJA logo to make their own IJA posters for the display. Kevin McBeth suggested finding out how many people attend the fest and setting the spending cap at 25 cents per person. Another suggestion was to set the cap at $100. Will actually only ship magazines and one DVD. Other items would be sent via email and Anthony would complete the Portuguese translation. Final decision to send as many magazines and DVDs as possible for up to $100 postage. Agreed to send 10 of each issue for the past year or 5 of each issue for the last 2 years.
Vote: passed by unanimous consent
7. VARIA:
We have been talking informally about offering fest director a percentage of fest profit but questioned the legality and we also had the issue of an affiliate club asking us to umbrella them under our 501C3. Kim contacted the Philadelphia Volunteer Lawyers for the Arts (PVLA). They are a group of lawyers who provide answers to questions such as ours on a pro bono basis. The application was completed online late last week. Return call was received today and we should be getting a call from lawyers specializing in these areas within 48 hours. Goal is to put a policy in place about providing a non-profit umbrella for our affiliates if requested once we get legal advice from PVLA.
8. NEXT MEETING: Next regular BOD meeting will be held on October 21, 2009 at 8:00 p.m. EDT.
9. ADJOURNMENT: Ken Farris moved to adjourn the meeting. Seconded by Kevin McBeth. No one opposed or abstained.
Meeting adjourned 9:38pm pm.
Previous minutes: August 24, 2009 | List of available minutes | Next minutes: October 21, 2009 |