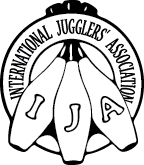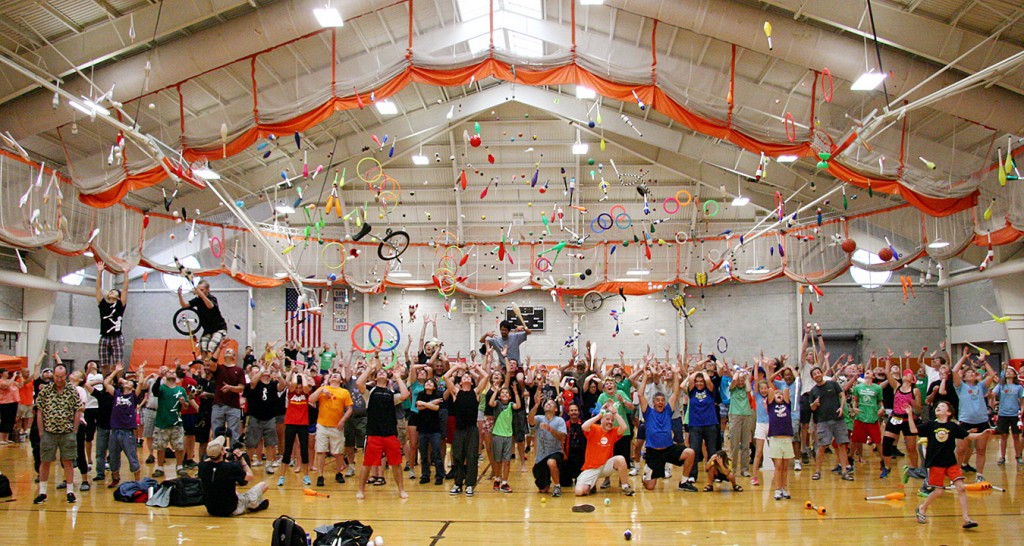 To render assistance
to fellow jugglers

This is an archived website
Previous minutes: September 16, 2009 | List of available minutes | Next minutes: October 29, 2009

Board Meeting
October 21, 2009

1. CALL TO ORDER: Chair Kim Laird called the meeting to order at 8:03 p.m. EDT.
2. ROLL:
Present: Kim Laird (Chair), Anthony Shave, Kevin Axtell, Richard Kennison, Kevin McBeth, and Thom Wall (Board Members), Holly Greeley (bookkeeper), Mike Sullivan (future fest site coordinator), Marilyn Sullivan (memberships director), Martin Frost (communications director...joined during reports), Brandi Slater (recording secretary)
Absent: Ken Farris (board member)
3. APPROVAL OF AGENDA: Anthony Shave moved to approve the agenda for October 21, 2009. Seconded by Thom Wall.
4. APPROVAL OF MINUTES: Kevin McBeth moved to approve the minutes from September 16, 2009. Seconded by Kevin Axtell.
5. REPORTS...
Fest 2010 (Kim Laird)... We still do not have a fest director. I am still contacting any leads presented. Most recently I spoke with Steve Langley about fest director for 2010. He declined but said he would consider Welcome Show/COS Director. Will contact me soon about this. He suggested Joe Dean as a possibility for fest director. I have called him and am waiting for a return call. Prior to the October meeting, if the position is still open, I will contact Rick Purtee about fest director. Rick Purtee, David Sallee and Jack Kalvan have also been suggested by other IJA members. I have started what I can on the September/October "to do" list Mike provided since the position is still empty. Work will start soon on the fest ad for the winter issue of JUGGLE. In addition, Bob Neuman has agreed to head the awards committee again this year.
Discussion: Todd Strong added to list of possible fest directors. Idea mentioned of keeping a running list of possible fest directors.
Future Fests (Mike Sullivan)... We have two good proposals for 2011, the other being from Winston-Salem. Although Winston-Salem is offering us terms in line with the last two festivals we have held there, I suspect the Board and the IJA membership would prefer a different city for 2011, instead of going to Winston-Salem for the third time in five years. However, we'd have a great time in Winston-Salem, and most likely a profitable festival again as we have had twice before, if the Board decides to return to Winston-Salem for 2011. A summary of the proposal from Winston-Salem is in the PDF document linked above.
I eliminated proposals from Duluth, MN, Austin, TX and Orlando, FL for 2011 for various reasons, all of which I'd be happy to explain on the conference call if anyone is interested.
I urge all IJA Board members to read the report before the October Board meeting conference call on October 21, and that an item be added to the agenda to vote on approval of Rochester, MN for our 2011 festival. Our proposed dates for 2011 are well clear of the EJC 2011 dates.
(The link for the pdf file of the full site report on Rochester, MN go to http://www.juggle.org/forum/read.php?30,17210 and click on the pdf download.)
Discussion: Winston-Salem has offered very favorable terms and should be considered for the 2012 festival, and the IJA is encouraged to consider having a rotating schedule of Rochester/Winston-Salem to cut down on complications and the preparation that needs to be done when moving to a new city each year. Rochester contains the Mayo clinic and is therefore a highly accessible city. If 2011 is a successful festival, it would make a good second city. In addition, having a rotating schedule of the two cities would make it much easier to find festival directors, as they would know the layout of the locations and have the necessary contacts in place to make their jobs and the board directors jobs easier. Wouldn't have to send site scouts out every year. No need to reinvent the wheel every year when we have locations and contacts that we know work. Forum discussions should begin so that the board can move forward.
Store (Kevin McBeth)... Setting up new paypal and working with David to set up a store report for each month starting January of next year on how the store is doing.
Financial (Kevin McBeth & Holly Greeley)... Quarter 2 and quarter 3 financials are done. Future quarter reports will be out within 1 month of the quarter ending. Budgets are prepared and posted on the board forum - 2010 budget as well as overall budget and potential festival budget. Board is requested to look at and comment on them. Fundraiser has raised $6,000 so far.
Magazine (Anthony Shave)... Four (4) issue magazine costs $55,000 or 3 issues for $45,000 per year. Dues will have to be raised even to maintain 3 issues. New dues should be sorted out by January. Alan's costs have gone up and he is still offering us a discount, contract is for 2 years rather than 3. Suggested that we figure out the contract first and figure out what to do with the membership dues after the contract has been signed. Intro of digital version highly encouraged to get membership familiar with the format.
Membership (Marilyn Sullivan & Jim Maxwell)... New store is working well.

# of member records 1423 with 1752 individuals
# of life time member records 294 with 365 individuals
# of youths 80
# of families 226 records with 555 members

Electronic membership cards (e-cards) are being sent for orders from the store. Only a few members have requested a printed card (less than 10%). Instructions have been provided to Jim Maxwell to do the same.
Video... Master DVDs are in hand. Artwork/cover is in process. Researching using DiscMakers rather than Ahlmedia.
Discussion: Kevin Axtell passed on the name of a replicator which sounds like an even better deal for the IJA financially. He will pass this information on to Ken Farris.
Marketing/Promotions (Thom Wall)... See attachment A. YouTube tutorial contests with prizes needs to be developed.
6. MOTIONS FOR CONSIDERATION:

A. Motion to approve Bob Neuman as chair of the IJA Awards Committee for 2010 awards. 
Motion: Kevin Axtell
Second: Kevin McBeth
Discussion: none
Vote: passed by unanimous consent

B. Motion to approve Adria Moskowitz as World Juggling Day 2010 coordinator. 
Motion: Richard Kennison
Second: Kevin Axtell
Discussion: Adria is definitely interested in moving forward with plans for WJD.
Vote: passed by unanimous consent

C. Motion to create marketing coordinator position and for Thom Wall to fill that position.
Also, for the creation of email address 
to be created and placed on the contacts page.
Motion: Kevin Axtell
Second: Kevin McBeth
Discussion: none
Vote: passed by unanimous consent

D. Motion to approve and institute the prop vendor discount program as outlined in attachment A below. 
Motion: Thom Wall
Second: Richard Kennison
Discussion: none
Vote: passed by unanimous consent

E. Motion to approve Rochester, MN, as the IJA Festival Site for 2011 as advised by Mike Sullivan, Future Festival Site Coordinator. 
Motion: Kevin Axtell
Second: Kevin McBeth
Discussion: Looks like a great site for the IJA.
Vote: motion carries (Anthony Shave abstains)

F. Motion to approve stipend for 2010 Festival Director as outlined in attachment B and permission to advertise such.
Motion: Kevin McBeth
Second: Richard Kennison
Discussion: Is this legal for a nonprofit? Kim Laird has consulted a lawyer through the Philadelphia Volunteer Lawyers 
for the Arts and they have assured her that as long as we can prove that what we would pay would not exceed what 
a professional event coordinator would charge this is legal. If the position paid, many more people would be 
willing to take on the huge responsibility of being fest director. Stipend would have to be very clearly 
spelled out, i.e definition of festival profit, etc. Kevin McBeth emailed a stipend "calculator" provided 
by Mike Sullivan which could work for the IJA in determining a reasonable stipend with incentive rather 
than attachment B here.
Motion to Table: Kevin McBeth
Second to Table: Kevin Axtell
Vote: Unanimous to table this motion until an emergency meeting to be held on Thursday, October 29 at 7:30pm eastern time.

G. Motion to approve the magazine contract from Alan Howard. (emailed upon receipt from Alan to board members on October 20, 2009) 
Motion: Richard Kennison
Second: Kevin Axtell
Discussion: Basics of contract is $55,575 per year for 4 issues at 1,600 print copies. This comes out to about $36 per member. 
We are close to mailing out 1,600 copies now.
Motion to Table: Kevin Axtell
Second to Table: Thom Wall
Vote: Unanimous to table this motion until an emergency meeting to be held on Thursday, October 29 at 7:30pm eastern time.

7. VARIA: none
8. NEXT MEETING: Next regular BOD meeting will be held on November 18, 2009 at 8:00 p.m. EST.
9. ADJOURNMENT: Thom Wall moved to adjourn the meeting. Seconded by Kevin Axtell. No one opposed or abstained. Meeting adjourned at 9:14pm.
Attachment A: IJA Prop Vendor Discount Program
Goal: The creed of the International Jugglers' Association is to render assistance to fellow jugglers. It is in this spirit that the IJA has put forth a new IJA Prop Vendor Discount Program. This program has benefit for vendors and jugglers alike, as it gives participating vendors greater access to the IJA and its members, and to the IJA's membership, in that it offers them the opportunity to purchase goods and services from participating vendors at a lower rate. This program adds value to the IJA and directs interested members to the vendors' websites. It enhances and renders assistance to the juggling community.
Summary: For World Juggling Day and two other days every year, participating prop vendors offer a special discount or offer to IJA members only.
Schedule: While it is mandatory for participating vendors to offer three offers per year, the only mandatory scheduled program day is World Juggling Day. The other two program days are up to each vendor's discretion, though it is encouraged to hold one day in the winter and one day in the spring. These days MUST be determined by the vendor when they agree to participate in the program, as all program days will be listed on a page on the IJA website.
If a vendor wishes to change the date of a program day, they must notify Thom Wall
of the change one month before the originally scheduled date. Failure to do so could be considered a violation of the terms of agreement and grounds for termination of a vendor's participation in this program.
Reciprocation:
As stated, participating vendors are required to give IJA members an exclusive price break, offer, or other deal on program days. There is no minimum value or other restriction for what this offer is, though, in the spirit of benefitting the juggling community, we do encourage vendors to offer the best deal that they are able.
In return, the IJA will offer participating vendors the following benefits. Vendors are not obligated use all or any of these reciprocal offers:
Ad space - Up to a quarter page in the IJA E-Newsletter. The vendor's ad run in the monthly newsletter falling immediately before said vendor's program day MUST have a mention of the discount given, as well as mention of the IJA discount program. Please note that the publication date of the IJA e-newsletter does vary from month to month and that it behooves both the IJA and the participating vendors to have relevant sale information prepared more than a month ahead of schedule.
Ad space - A banner ad at the bottom of the homepage of the IJA website.
Discount - of $50 off of the total price in tabling at the IJA's annual festival.
Rights - in declaring that they are a participant and sponsor of the IJA in this program. Participating vendors are required to have a link to the IJA's homepage in a prominent place on their website, just as the IJA is required to put a link to the participating vendors' homepages on its website.
While the digital version of JUGGLE magazine is currently in negotiation, when and if it comes to fruition, discounted ad space in this publication will be promptly discussed among board members.
Publicity: Participating vendors are encouraged to advertise their participation in this program on their own websites and print materials. The IJA will make announcements regarding this program to the public in its own official publications and forums, as well as others, when possible and warranted.
The IJA will also make available to the public a list of all participating vendors and their program days.
Verification: Participating vendors will be issued the most current version of the official IJA roster at least one week before a program day takes place. Vendors are required to consult this list before transactions are completed in order to ensure that only IJA members are being offered the IJA-exclusive discounts or benefits. Should a new member wish to make purchases from a vendor on a program day, their membership is required to be processed and paid for in order to take part in the program. For questions concerning the IJA roster, please contact Jim Maxwell, the IJA Memberships Coordinator, at
, or another IJA Officer or Board Member, should one be named at a later date.
Termination: Failure to meet the requirements outlined in this document is considered grounds for termination of a vendor from this program. Upon termination, the vendor will be notified and all reciprocal benefits will be revoked. Vendors will not be allowed to re-apply for this program for one calendar year after the date of their termination.
Vendors may opt out of this program at their discretion, but will not be allowed to re-apply until the start of the next calendar year. (For example, vendors who opt out in March of year N will not be allowed to re-apply until January 1st of the year N+1.)
Notice of non-endorsement:
Participation in the program is not to be considered an endorsement by the IJA of any particular persons, vendor, manufacturer, good, or service. As such, all advertisement space will be ordered by way of temporal proximity of program days, alphabetically, or at random.
Contact: Contact Program Coordinator Thom Wall (
, (314) 750-0049) with any questions or concerns about this problem. Should a question requiring the Board of Directors' action present itself, he will relay and advocate your position to the rest of the Board in an official meeting, on the BoD forum, or otherwise.
Attachment B: 2010 Fest Director Stipend
It is recognized that the position of IJA festival director is a huge job which requires many hours and time away from one's family. The time has come that there be some sort of compensation attached to the position of festival director. This stipend would be in addition to the comped festival package and hotel room already provided to our festival director.
It is the purpose of this proposal that a stipend would not only provide some financial compensation for the many hours worked by the festival director, but the conditions placed n said stipend would create incentive for the festival director to do his/her utmost to produce a profitable fest.
It is proposed that the festival director for 2010 receive compensation according to the following schedule:
festival profit of $9,999.99 = festival package for self and companion plus comped hotel room
festival profit of $10,000.00 to $19,999.99 = 10% of festival profit, festival package for self and companion plus comped hotel room
festival profit of $20,000.00 and over = 15% of festival profit, festival package for self and companion plus comped hotel room
Previous minutes: September 16, 2009 | List of available minutes | Next minutes: October 29, 2009