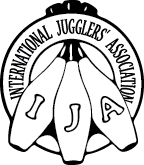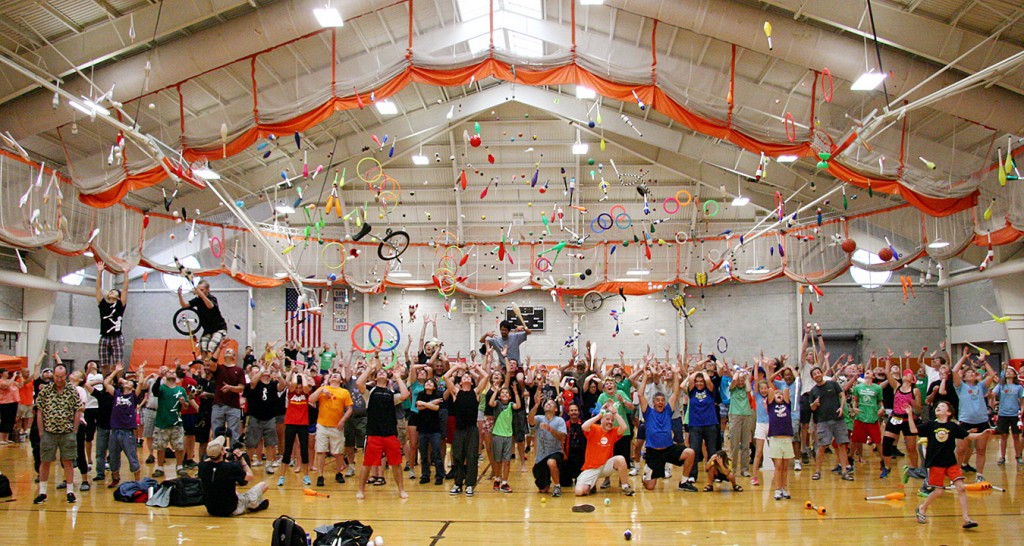 To render assistance
to fellow jugglers

This is an archived website
Previous minutes: March 2, 2004 | List of available minutes | Next minutes: June 8, 2004
IJA Board Meeting - May 4, 2004
Present: Dave Davis, Chairman; Jaye Butler, Andrew Conway, Ben Schoenberg, Scott Slesnick, Todd Strong, Directors.
Absent: Katje Sabin, Recording Secretary. Todd took minutes in her place.
Call to order:The meeting was called to order at 9:39pm EDT.
Agenda: The agenda was accepted as posted.
Yes: Andrew, Ben, Scott, Todd
No: Jaye
Abstain: Dave
MINUTES
Meeting of March 2, 2004.
A vote was taken on approval of the minutes as corrected.
Yes: Andrew, Ben, Scott, Todd
No: Jaye
Abstain: Dave
The minutes were approved as corrected.
Jaye stated for the record:
"During the March 2 board meeting I requested that members of the board receive a copy of the letter from the Chicago jugglers group requesting the refund for approximately fifty members. I also asked that said document be attached to the minutes concerning membership refund policy. At that time there was no objection by the chair or any board members. To date I have not received a copy of the aforementioned letter, and the board is now objecting to that attachment."
REPORTS
Q1 Financial Report Dave reported that final figures for end of year 2003 may be ready by May 15, 2004. Things are looking well. We had positive cash flow for the quarter, even excluding festival income. The new method of accounting is demonstrating a much clearer picture of our financial situation.
Video Contract Todd reported that the IJA has come to an understanding in principle with Alan Plotkin for Mr. Plotkin to be the 2004 festival videographer. Final contract still to be mailed and signed.
Insurance Dave has been talking with Jack McMichael about insurance for events for the IJA and its Affiliates..
Progress report on release of audio tapes of last year's board meetings prior to 7/23/2003 Dave reported that as far as can tell, no progress has been made.
CONTINUING BUSINESS
Vendors As the issues involving vendors has been dealt with on the forum, Andrew withdrew his previous motion.
Appoint Chief Teller As yet, no one has volunteered for this position. Scott will make a post to the forum, asking for a volunteer.
Product Sponsorships Andrew has no motion and wants to hold off.
NEW BUSINESS
Appoint new board member Dave moved to appoint Bob Neumann to replace Greg Phillips as board member.
Yes: Andrew, Greg, Ben, Scott, Todd
No: Jaye
Abstain: Dave
The motion passed.
Appoint new member to Finance Committee Dave moved that Scott Brady be appointed to the Finance Committee.
Yes: Andrew, Greg, Ben, Scott, Todd
No: Jaye
Abstain: Dave
The motion passed.
Jaye stated for the record: "My objection is not to Scott Brady. My objection is that the board passed this motion unable to answer whether Mr. Brady is a CPA per the requirements of the motion that created the finance committee."
Staffing IJA table at Buffalo We need to find someone to coordinate staffing the IJA table at the festival in Buffalo.
Awards Ben moved that the board create a committee, to be titled the "Awards Committee," to recommend to the board the recipients of the IJA awards.
The motion was passed by unanimous consent.
Membership Drive Last year's membership drive was successful. Discussion was held about a possible future drive.
Extend Video Contract Todd will research if the video contract can have an option to continue for one or two years.
"Jugglers that Jugglers Watch" video Todd will research the costs involved to be able to offer this video. Jaye said we need to verify that we have the appropriate releases.
Renegade Show Andrew will investigate further.
Status Quo order Discussion was held concerning the status quo order from last summer.
NEXT MEETING
The next Board meeting will be on June 8, 2004 at 9:30pm EDT.
ADJOURNMENT
The meeting was adjourned at 11:24pm EDT.
Previous minutes: March 2, 2004 | List of available minutes | Next minutes: June 8, 2004