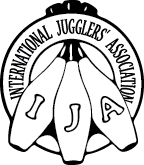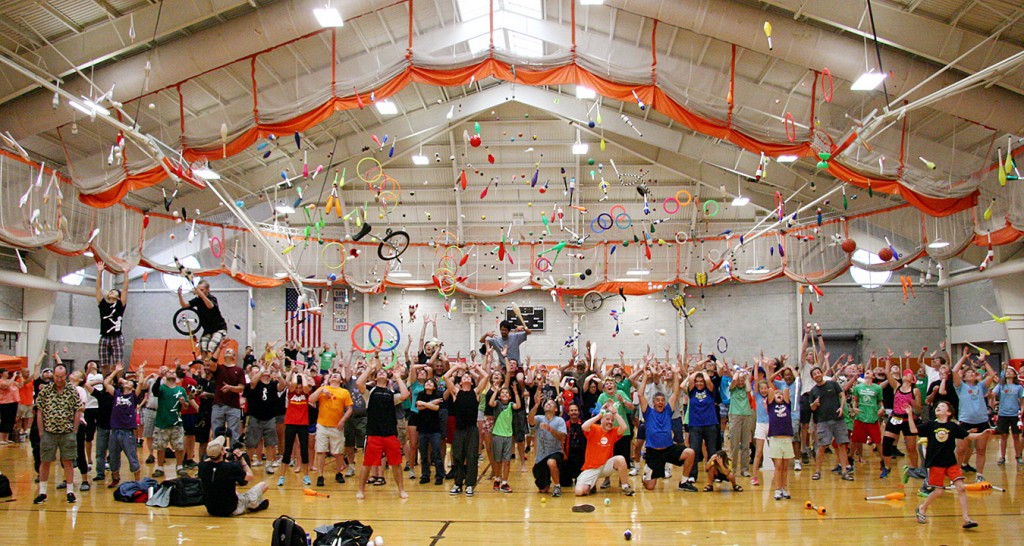 To render assistance
to fellow jugglers

This is an archived website
Previous minutes: Nov. 15, 2006 | List of available minutes | Next minutes: Feb. 21, 2007
IJA board meeting-january 10, 2007
1. call to order: chair kim laird called the meeting to order at 8:05 p.m. EST.
2. roll
present: kim laird, chair; sandy brown, don lewis, jerry martin, jim Maxwell, Bob Neuman, Will Penman (board members); Chuck Hawley (Recording Secretary). Martin Frost (Communications Director), Holly Greeley (Treasurer)
Absent: none
3. approval of agenda: agenda approved by unanimous consent. (Sandy Brown and Will Penman
4. previous minutes: minutes of the nov. 15, 2006 meeting passed by unanimous consent.
5. reports
festivals (sandy brown) - the festival registration form will soon be ready (possibly live mid-January). John is looking into having someone produce a separate web page from the IJA site for the 2007 festival.
Finances (Bob Neuman/Holly Greeley) - Bob checked on Wells Fargo account. Jack is the only authorized signer on the account; only he can close the account. According to the bank rep - even he cannot add additional signers to this acct. So, for the IJA to get access and move the monies - we need Jack to do it. It was opened in Illinois (maybe on-line - they are unsure) but Jack can close the account. Kim was finally able to contact Jack by phone and drove to West Chester Juggle Club on January 6 to pick up all the IJA records from Jack. Those records are now on their way to Holly via UPS. They should arrive January 11. Jack did contact Wells Fargo. In order for him to close the account with them they required a notarized letter from him. Jack told Kim the letter would be mailed Monday, January 8 and once Wells Fargo received the letter they will send a check for the complete balance to the IJA address. Holly is working on getting the finances in line for 2005 and 2006. She is going through past deposits and working through the transaction.
Insurance (Kim Laird) - Those who expressed interest in the insurance program were emailed to inform them hat the minimum number of participants was not reached and that we need to postpone the start of this program. I asked Jim to return any checks that had already been sent to the IJA for the insurance premium.
Membership (Jim Maxwell) - There has been a significant drop in membership since June 1st 2006 when Jim took over.
-1736 Memberships active
-218 New; 197 (Individual) and 21 (Family)
-416 Memberships have expired
Martin reports that approximately 70 people have renewed memberships since his reminder email has been sent out. Martin also mentions that his records for membership vary from Jim and don't show as great a drop.

Store (Sandy Brown) - Things are going relatively smoothly. Sandy foresees that she will probably need help in the future with inventory.
e-Newsletter (Don Lewis) - 3 e-Newsletters have gone out so far and it has been well received. The next one is expected to go out by the end of the month.
6. CONTINUING BUSINESS
6a. Kim Laird moves for the board to approve the 3-year contract presented at this meeting between Alan Howard and the IJA for the production of the IJA publication. By approval of this contract, the board gives permission for Kim to sign said contract on behalf of the board. Seconded by: Bob Neuman.
There is discussion about selling the magazines outside the membership. Although there has not been an agreement about this between Alan Howard about this there is a general consensus that we should look into this even if it is after the signing of the contract.
Roll Call Vote-
Kim Laird- Yes
Sandy Brown- Yes
Don Lewis- Yes
Jerry Martin- Yes
Jim Maxwell- Yes
Bob Neuman- Yes
Will Penman- Yes
Motion passes unanimously
6b. Sandy Brown moves that the Board work with Scott Plapinger as he moves ahead with his documentary film proposal to be filmed this summer at the IJA festival in Winston Salem. All contingencies which will allow Scott to produce the best possible product while protecting the IJA's interests and those of our festival competitors and all other members will be decided in the upcoming months. Seconded by: Don Lewis
Motion passes by unanimous consent.
7. NEW BUSINESS
7a. Sandy Brown moves that the Board approve recommendation of the site selection committee, headed by Todd Strong, for the 2008 IJA Festival...Lexington, Kentucky. Seconded by: Don Lewis
Discussion- There was a concern about having camping available. The general consensus is that it is getting more difficult to have camping with the sites that are available. The only other issue raised was that the theater could only hold 999 people.
Motion passes by unanimous consent.
7b. Bob Neuman moves that the Board appoint Don Higgins the 2007 WJD Coordinator and that the Board allocate up to $1,000 in expenses for promotion of the 2007 WJD if requested by the WJD coordinator, to be used at the discretion of the coordinator of said event. Seconded by: Don Lewis
Motion passes by unanimous consent.
8. NEXT MEETING: Next regular BOD meeting will be held February 21, 2007 at 8pm EDT. Agenda items due to BOD chair on or before February 11, 2007.
9. ADJOURNMENT: Jim Maxwell moved to adjourn. Meeting was adjourned at 9:46 p.m. EST by unanimous consent.
Respectfully submitted, Chuck Hawley

Previous minutes: Nov. 15, 2006 | List of available minutes | Next minutes:Feb. 21, 2007