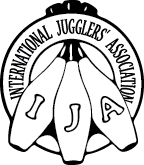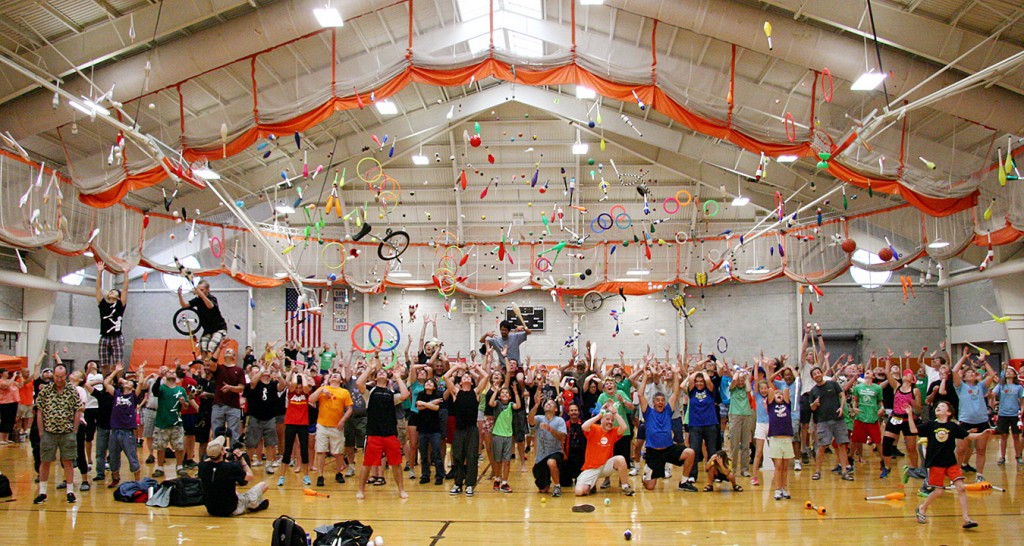 To render assistance
to fellow jugglers

This is an archived website
Previous minutes: July 19, 2007 | List of available minutes | Next minutes: August 15, 2007
IJA Board Meeting- July 21, 2007
1. CALL TO ORDER
Chair Don Lewis called the meeting to order at 1:25 p.m. EDT.

2. ROLL
Present: Don Lewis, chair; Sandy Brown, Kim Laird, John Satriano, Chuck Hawley (board members); Janelle Hawley (Recording Secretary), Holly Greeley (Treasurer). Will Penman (board member) and Mike Sullivan (Membership) arrived at 1:37 p.m. and Jerry Martin (board member) arrived at 1:53 p.m.
Absent: none

3. NEW BUSINESS
3a. John Satriano moves to elect Bill Barr Benefits Show Coordinator. Sandy Brown seconds. Motion passes by unanimous consent.
3b. Sandy Brown moves to give "Get the Shoe" (Florian Mueller-Reissmann and Jochen Pfeiffer) the Founders Award. John Satriano seconds the motion. Motion passes by unanimous consent.
3c. Don Lewis moves to create a Deputy Chair position and to appoint Kim Laird to the position. Sandy Brown seconds the motion. Motion passes unanimously.
3d. Don Lewis moves to make Steve Rahn the head of the Promotions Committee. John Satriano seconds. Motion passes by unanimous consent.
4. REPORTS
Finances (Holly Greeley)
The IJA raised around $1000 on the silent auction. Holly is working on finishing the final numbers on the festival.
Membership (Mike Sullivan)
Mike reported that we had at least 50 new IJA members sign up at the festival, which is common at a festival. Will and Rhonda Murray have been working with Mike to learn their new position. Mike will continue to assist in the transition for the next few months.
Don Lewis moves to make Will and Rhonda Murray Membership Directors along with Jim Maxwell. Kim Laird seconds the motion.
Motion passes by unanimous consent.
5. CONTINUING BUSINESS
5a. The BOD is concerned about finding a festival director for Lexington, KY. John Satriano and Sandy Brown decline to chair the festival again next year. There have been no volunteers to fill the position. A committee may need to be formed to find a festival director. Until a director is found the BOD will help fill in.
5b. The board is going to open up discussion on the forum regarding making the forum for IJA members only. The board will then evaluate the feedback from members and discuss this topic further at the next board meeting.

6. NEXT MEETING: Next regular BOD meeting will be held on August 15, 2007 at 8pm EDT.

7. ADJOURNMENT: Don Lewis moved to adjourn. Meeting was adjourned at 2:06 p.m. EDT by unanimous consent.
Respectfully submitted, Janelle Hawley

Previous minutes:
July 19, 2007
|
List of available minutes
| Next minutes:
August 15, 2007