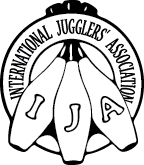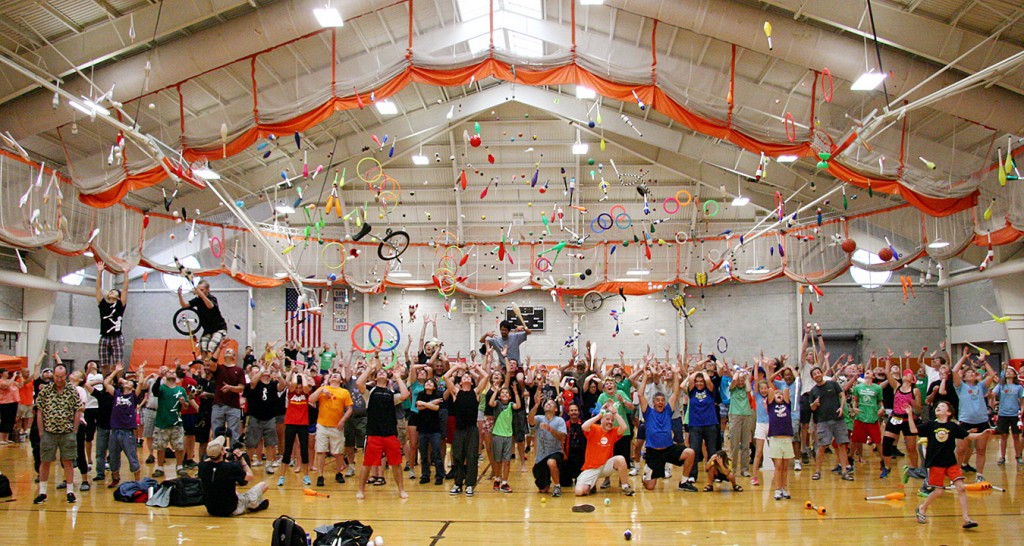 To render assistance
to fellow jugglers

This is an archived website
Previous minutes: Nov. 3, 2008 | List of available minutes | Next minutes: Jan. 14, 2009

IJA Board Meeting- December 10, 2008
1. CALL TO ORDER
Chair Chuck Hawley called the meeting to order at 8:04 p.m. EDT
2. ROLL CALL
Present: Chuck Hawley, Chair; Kim Laird, John Satriano, Kevin Axtell, Anthony Shave, , Ken Farris (Board members); (Board Nominee), Sandy Brown (DVD/Magazine Distributor) Holly Greely (bookkeeper), Mike Sullivan. (Nominee, Festival Director)
Absent: Richard Kennison (Richard did call in just before the meeting to vote and motion 6a and then had to leave)
3. APPROVAL OF AGENDA
Kevin moved to the approve the agenda.
Agenda was approved
4. APPROVAL OF MINUTES
4a. Chuck moved to approve the October 29, 2008 minutes.
Minutes were approved
4b. Chuck moved to approve the November 3, 2008 minutes.
Correction- Have David check the dates at the bottom. 4a change proposed to move.
Minutes were approved
5. REPORTS

Festival (Mike Sullivan)
- Any further comment / objections to my proposed new fest pricing as posted on the IJA BoardPlus Forum on 11/26? With minor adjustments (i.e., discounted pricing for kids 10 and under), I am moving ahead with this unless there are some good reasons not to.
- For 2009, we will have evening shows in the theater on Tuesday, Wednesday, Thursday and Friday nights, and late-night shows on Wednesday, Thursday and Friday nights, plus a special evening event on Saturday night. The awards banquet is being eliminated, in favor of presenting the awards during the two nights of competitions and during the party event on Saturday night.
- 2009 festival credentials will use a new, simplified system of plastic badges, eliminating the hated and confusing wristband system.
- I will be working with Dan Holzman and Martin Frost to get the 2009 fest brochure ready for the printer by the end of December.
- Still planning for a 25% decrease in attendance in 2009, so making the revenue budget will be a challenge. Additional revenue options are being considered and suggestions are welcome.
- Confirmed acts include Wes Peden, Eric Aberg, Jay Gilligan, Greg Kennedy, Peter Elmnert, Michael Menes, Michael Chirrick, Dan Bennett, Sean Blue, and more to come. Dan Holzman is producing and directing the Welcome Show and the Cascade of Stars. We will also have Peden/Gilligan/Aberg/Elmnert doing the special workshop. We are also still seeking an additional special guest performer. Stay tuned.
Treasurer's Report (Holly Greely)
-2008 Fest income: $1,917.04 (down $29,866.54 from last year)
-Undesignated Cash at end of period $38,527.38 (down from 64,679.84 at end of last year)
-Cash owed to General Fund from Archives for 2006 - 2008: 8,711.23.
-Cash owed to Life Member Fund from General fund for 2008 $1,480.94.
-Net loss in General Fund YTD (12,961.70)
-Money paid or owed to MMCC: $10,873.66
-Memberships down about 12% YTD.
-We have about 1-2 years of available cash before we run out or have to pull it from another fund if trends do not change.
Store Report (Sandy Brown)
Store activity has been especially slow this quarter. We also have a lot of left over inventory.
6. Motions
6a. John Satriano moves that the board approve the recommendation of the festival site selection committee regarding the 2010 festival in Sparks, NV. Todd Strong is authorized to sign all necessary contracts.
Discussion: Some feel that we cannot financially afford to have a west coast festival. One benefit to the Nugget Casino Resort is that there are no rental costs for the gym space or the theater. John points out that this is the cheapest available site although it may have a lower attendance.
Votes were as follows:
Chuck Hawley- Yes
John Satriano- Yes
Kim Laird- No
Anthony Shave- No
Kevin Axtell- Yes
Ken Farris- No
Richard Kennision- Yes
Motion passed.
6b. Chuck Hawley moves approve the nominees for the 2009 IJA Awards as recommended by the Awards Committee. They are as follows:
The Award of Excellence: Michael Chirrick
The Historical Achievement Award: Dieter Tasso
The Bobby May Award: Jay Gilligan
The Extraordinary Service Award: Jerry Martin
Motion passed.
6c. Chuck Hawley moves to approve Pierre Loiselle and his assistant Constantin Bordeleau as the nominees of the 2009 Excellence in Education Award as recommended by the Excellence in Education Award Committee.
Motion passed.
7. VARIA
7a. 2008 festival surveys.
7b. Youtube proposal from Bill Barr
Everone agree it's a great idea. John Satriano will oversee as video coordinator.
7c. Volunteer idea for fest from Steve Rahn
Great idea that Mike would like to include in this year's festival.
7d. Future fest sites- The festival site selection committee is looking for guidance from the board. The board needs input from memberships..
7e. Website and Ad proposal from Jon Hickey.
This is not appropriate time for the board to consider the proposal as it has been presented. John Satriano will work with Jon Hickey to get something that may work.
7f. Comps for award winners.
Chuck will be putting for the a proposal for next month regarding this issue.
7g. Magazine Contract
Anthony should have something later this month.
7h. Ads and deadlines
January 1 is our next deadline for the magazine. Chuck and Kevin will be working with Katherine Fernie to get ads to Alan in time.
8. NEXT MEETING
The Annual General IJA meeting will be held on Wednesday, January 14, 2008 at 8:00 p.m. EST.
9. ADJOURNMENT
Ken moved to adjourn the meeting at 9:54 p.m. EDT.

Respectfully Submitted by Chuck Hawley

Previous minutes: Nov. 3, 2008 | List of available minutes | Next minutes: Jan. 14, 2009