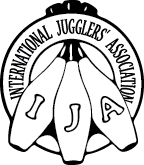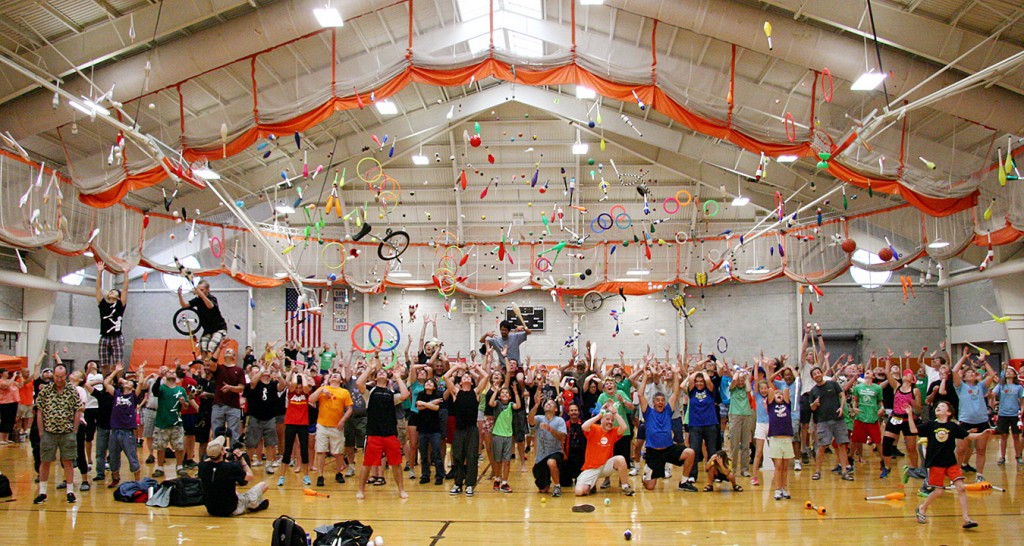 To render assistance
to fellow jugglers

This is an archived website
Previous minutes: Jan. 14, 2009 | List of available minutes | Next minutes: Mar. 18, 2009

IJA Board Meeting- February 18th, 2009
1. CALL TO ORDER: Chair Chuck Hawley called the meeting to order at 8:04 p.m. EST.
2. ROLL:
Present: Chuck Hawley, Chair; Kim Laird, Ken Farris, Anthony Shave, John Satriano, Richard Kennison (Board Members), Janelle Hawley (Recording Secretary), Mike Sullivan (Festival Director), Holly Greeley (Bookkeeper), Sandy Brown (DVD/Magazine Distributor), Martin Frost (Communications Director) at 8:37 p.m.

Absent: Kevin Axtell (Board Member)

3. APPROVAL OF AGENDA: Chuck Hawley moved to approve the agenda - agenda was approved.

4. APPROVAL OF MINUTES: Chuck Hawley moved to approve the January 14th, 2009 meeting minutes - minutes were approved.

5. REPORTS: (See Below)

6. MOTIONS:
6a. Chuck Hawley moved to clarify the stage championships rules by including the following- a competitor must be 17 or younger the day of the competition to compete in the Junior's competition.

Motion passed.

6b. Kim Laird moved for the suspension of the making of a fest DVD for the 2009 fest in Winston-Salem, NC.
Kim Laird moved to table the motion until next meeting.

Discussion: Due to the previous conversation regarding the IJA's financial situation this needs some further consideration, but a decision does need to be made soon.

Motion is tabled.

6c. Kim Laird moved for approval of Adria Moskowitz as World Juggling Day Coordinator for 2009.

John Satriano, Ken Farris, Richard Kennison, Chuck Hawley, and Kim Laird passed the motion.

7. VARIA:
7a. An IJA member had a recommendation to hire an Executive Director for the IJA. This person would be a professional with a background in raising money for non-profit organizations. At this time, with the 2009 budget in the red, the IJA cannot afford to hire anyone. The IJA may try to find someone who raises money and gets a percentage of the grant money they bring to the organization.

7b. Kevin Axtell was not present at the meeting to discuss the YouTube contest to advertise the IJA. There is no further information at this time.

7c. A Board member needs to make sure we have a Chief Teller to run elections at the IJA convention and to oversee Board nominations. Currently, no Board member oversees this position.

7d. Ken Farris will be profiled in this months eNewsletter. Richard Kennison will be the board member next month.

7e. There was a discussion about IJA members being able to donate frequent flyer miles to the IJA to assist in transportation of acts for the festival. Also, the IJA is looking at other ways to get donations from members to use at the festival or in the organization.

7f. The question was raised, "how do we effectively communicate to the membership that the IJA may go broke?" Every IJA member counts. Board members and officers need to spread the word. We need more members, more donations. The IJA is a 501c organization; the Board needs to make sure that information is communicated. IJA membership is decreasing and the IJA may need to figure out how to transition to a smaller membership with less money.

8. NEXT MEETING: Next regular BOD meeting will be held on March 18, 2009 at 8:00 p.m. EDT.

9. ADJOURNMENT: Chuck Hawley moved to adjourn the meeting at 9:44 p.m. EST.

Respectfully submitted by Janelle Hawley.

REPORTS:
Festival Report - submitted by Mike Sullivan
Current hotel bookings: http://www.juggle.org/wc/reg-item-counts.shtml
Only a few festival registrations have come in so far. (7 paid, 3 volunteer, 1 special workshop order.) We are at capacity in our room block for the Embassy Suites already, actually over-capacity for the mid-week dates. Marriott is wide, wide, wide open. All the remaining rooms are at the Marriott now.

Registration database is almost ready, and data input will begin by the end of the month. Registration materials have been purchased. Main cash register for Winston-Salem is programmed and ready to go. The search for a newer, modern main cash register continues.

Looking for a good travel agent to handle our guest performer travel bookings -- if anyone knows of someone good, please pass it on to Mike.

IJA video promo project headed by Bill Barr is doing some great work. Promo video is now on the home page of juggle.org and Part II is online at YouTube through a link -- both will be promoted in the February IJA newsletter.

A contest for festival logos and t-shirt designs will be announced in the February newsletter, with an entry deadline for low-res concepts & drafts of March 31. If a submitted entry is selected for use, the submitter will be given a festival package (transferable) with our thanks.

Bookkeeper's Report submitted by Janelle Hawley via Holly Greeley
The annual report is finished and approved by Kim Laird. There is not much to report on the January financials. The annual report and January financials will be posted to the website. The 2009 festival budget is comparable to the 2008 festival budget. Holly is now working on the 2009 budget and her estimation is that the IJA will be operating at a $40,000 loss. The IJA needs to focus on its long-term outlook and where does the IJA want to cut back expenses and do they want to use some money from the lifetime member fund or archive fund. It is hard to predict when the economy will turn around and when the economy does turn around, will the IJA recover as well.

Membership Report - submitted by Janelle Hawley via Jim Maxwell
The current membership number is 1506.

Championships Report - submitted by Chuck Hawley
All the information will be posted on the website in the next 2 to 3 weeks.

Video Report - submitted by Janelle Hawley via John Satriano
The festival DVD's are shipping today or tomorrow. There are a couple of people interested in the video coordinator position.

Youth Jugglership Report - submitted by Janelle Hawley via Kim Laird
There are 3 nominations this year. The committee is hoping to be able to offer a sponsorship to all 3 kids. The package is 1 year membership and admission to the festival.

Previous minutes: Jan. 14, 2009 | List of available minutes | Next minutes: Mar. 18, 2009