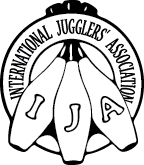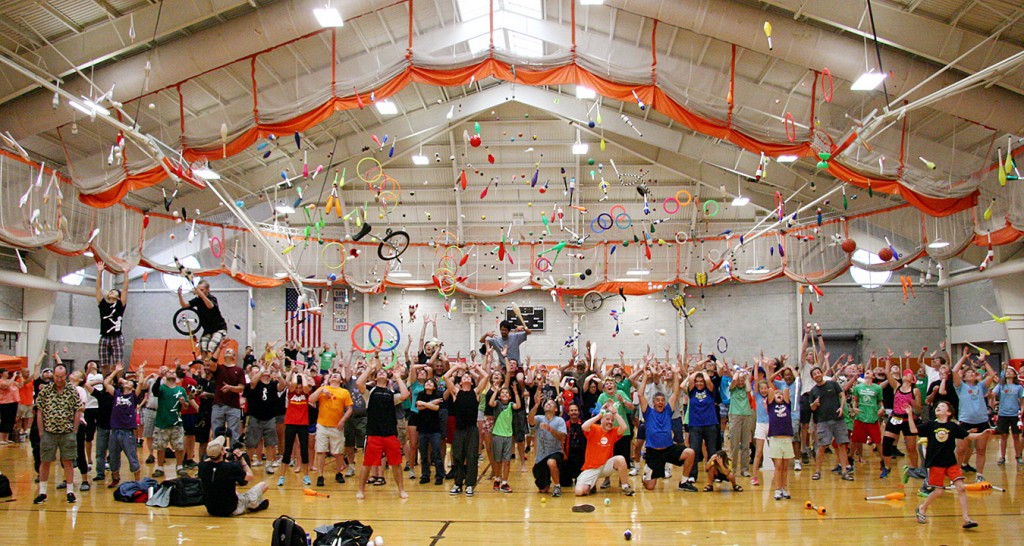 To render assistance
to fellow jugglers

This is an archived website
Previous minutes: Feb. 18, 2009 | List of available minutes | Next minutes: Apr. 15, 2009

IJA Board Meeting- March 18th, 2009
1. CALL TO ORDER: Chair Chuck Hawley called the meeting to order at 8:07 p.m. EDT.
2. ROLL:
Present: Chuck Hawley, Chair; John Satriano, Anthony Shave, Richard Kennison (Board Members), Janelle Hawley (Recording Secretary), Holly Greeley (Bookkeeper), Martin Frost (Communications Director) at 8:20 p.m., Ken Farris (Board Member) at 8:24 p.m.
Absent: Kevin Axtell and Kim Laird (Board Members)

3. APPROVAL OF AGENDA: Chuck Hawley moved to approve the agenda.

In the varia section the following topics have been added to discuss: World Juggling Day budget and money transfers from the life member fund.

The agenda was approved with additions.

4. REPORTS: (See Below)

5. VARIA:
5a. Update on the magazine contract progress. Anthony Shave is learning that if we get rid of the print magazine, many members would not renew the organization. The print magazine is the way to go, now we need to figure out how to make it possible.

5b. Chuck Hawley will be the board member who oversees the nomination process.

5c. The festival DVD has been delivered. See the Video Report below.

5d. Board members are still gathering information about whether we want to find someone to write grants for the IJA.

5e. World Juggling Day is approaching. Last year the budget was a $1000. Approximately $800 was spent on World Juggling Day last year, most of that money was for t-shirts. If the board wants to save money, t-shirts should not be created and printed. The IJA would be willing to donate items as prizes for World Juggling Day.

5f. Discussion on whether or not to transfer money from the life member fund to the bank account. If we don't transfer money from the life membership fund, bills will get paid slower than usual. If fest registration continues to go up then funds will be okay. It isn't a bad idea to authorize the transfer of the funds then the BOD can evaluate in a few weeks where festival registration is compared to costs.

6. NEXT MEETING: Next regular BOD meeting will be held on April 15, 2009 at 8:00 p.m. EDT.

7. ADJOURNMENT: Chuck Hawley moved to adjourn the meeting at 8:38 p.m. EDT.

Respectfully submitted by Janelle Hawley.

REPORTS:
Festival Report - submitted by Mike Sullivan
The 2009 Festival Brochure landed with this month's issue of JUGGLE. Registrations are up and running on the new automated FileMaker Pro database we built for the fest. Pre-registrants are being e-mailed a confirmation when their registration is processed. To date we have had 21 paid event packages sold.

We will process all the comps and advise all of the comp recipients prior to April 15.

Dan Holzman has added Tony Frebourg to the Cascade of Stars lineup, donating his own airline miles to the IJA to bring Tony in. Tony will also present two free workshops on advanced diabolo routines.

Travel for Florent LeStage and Team RdL is booked and paid for @ $5,114. We have yet to pay air for Michael Menes or Michael Chirrick.

John Satirano, Dan Holzman and Mike Sullivan reviewed all the Cascade of Stars and Welcome Show travel and other expenses so far and we are under budget. We will need to pay for a few nights of lodging for some performers, probably less than $800 worth, so we are expecting to be under budget for the shows and special guests by about $1,000 to $1,500.

Embassy Suites is sold out. As of March 11, we are 58% of goal on total hotel room sales, with the Embassy at 116% of contracted sales and the Marriott at 19.91% of contracted sales.

Bookkeeper's Report - by Holly Greeley, submitted by Janelle Hawley
As of today, festival registration is the same as this time last year. Membership revenues are down.

Championships Report - submitted by Chuck Hawley
The championships page is up on the website. An announcement will be made on the forum.

Video Report - by John Satriano, submitted by Janelle Hawley
Festival DVDs are out. They are for sale in the IJA store. John Satriano is hoping to cut down the festival DVD losses for the 2009 Festival DVD.

Previous minutes: Feb. 18, 2009 | List of available minutes | Next minutes: Apr. 15, 2009