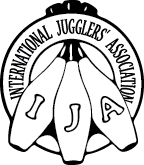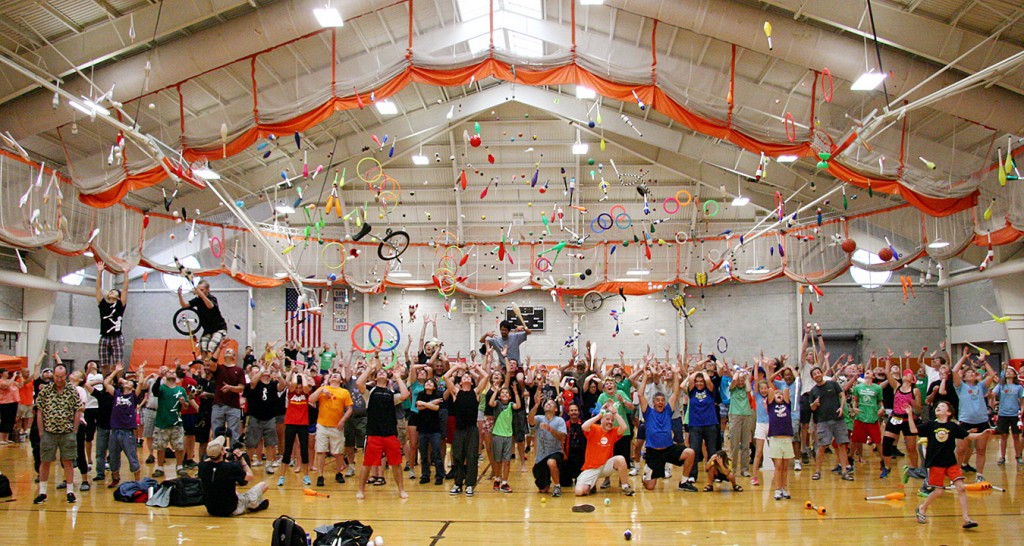 To render assistance
to fellow jugglers

This is an archival website
Previous minutes: Apr. 15, 2009 | List of available minutes | Next minutes: Jun. 17, 2009

IJA Board Meeting- May 20, 2009
1. CALL TO ORDER: Chair Chuck Hawley called the meeting to order at 8:04 p.m. EDT.
2. ROLL:
Present:Chuck Hawley, Chair, Kim Laird, Anthony Shave, Ken Farris, Richard Kennison, Kevin Axtell (Board Members), Janelle Hawley (Recording Secretary), Holly Greeley (Bookkeeper), Mike Sullivan (Festival Director), and Martin Frost (Communications Director) at 8:22 pm
Absent: John Satriano (Board Member)

3. APPROVAL OF AGENDA: Chuck Hawley moved to approve the agenda for May 20th, 2009- agenda was approved.

4. APPROVAL OF MINUTES: Chuck Hawley moved to approve the minutes from April 15th, 2009 - Minutes were approved

5. REPORTS: (See Below)

6. VARIA:
6a. There were 3 kids chosen for the youth jugglership scholarship; they were Aubrey and Justin Kolas and Jackson Warley. However, due to financial struggles the kids cannot attend the festival this year. Aubrey and Justin's mother asked if the scholarship could be retained until next year, since they are within driving distance of that festival. People donated money to the jugglership program and therefore, Kim contacted some local juggling clubs in Winston-Salem to see if they had any jugglers who could attend this year's festival so the money can still be used to support a young juggler.
7. NEXT MEETING: Next regular BOD meeting will be held on June 17th, 2009 at 8:00 p.m. EDT.

8. ADJOURNMENT: Chuck Hawley moved to adjourn the meeting at 9:07 p.m. EDT.

Respectfully submitted by Janelle Hawley.

REPORTS:
Festival Report - submitted by Mike Sullivan
Reporting from Winston-Salem!
There are 54 days left before the 2009 IJA festival begins here in the beautiful city of Winston-Salem, North Carolina.
Since the April 30 early-pricing cut-off date passed a few weeks ago, hotel bookings have stalled, along with registrations. Since my last report, we had eight room-night cancellations at the Embassy Suites (accounting for two jugglers), and a net pickup of 44 room-nights at the Marriott.
At the Embassy Suites, we have sold 622 room-nights against a goal of 473, so we are at 131.5% of our goal there. At the Marriott, we have sold 325 room-nights against a goal of 703, so we are at 46.23% of our goal, a net gain of 6% since the April report.
In total, we are at 80.39% of our contracted room-night goal, meaning that as long as room sales stay at or above the current level, we will have fulfilled our contract commitment to both hotels and will not be subject to the $54,000 penalty for rental of the convention center had we not met our room-night goal.
Registrations to date stand at approximately 300 jugglers attending so far, comprised of a mixture of package plans, gym passes, youth groups and adult chaperones on spectator passes. We have a minimum goal of 425 jugglers under package plans to make our budget, so we need to get about another 150 jugglers registered for the festival by June 30 to feel comfortable with making our revenue budget. We have sold only 13 Special Workshop packages against a goal of 20, and four vendor spaces against a goal of 25 ... it's clear now that this year we will have very few vendors at the fest, most likely due to the economy.
Our cut-off date to release any unsold rooms at the Marriott is June 21, so we will be watching those reservations like a hawk over the next month.
On the expense side, we have a mixed bag. Many of our large-ticket expense items are coming in well under budget. For example, we're $1,400 under budget on travel for the Cascade of Stars; we're under budget on our t-shirts by $2,200; we're under budget on our Juggle Jam Party expenses by $1,500 so far; and we're under budget on our fees for the registered parliamentarian by $250. In addition, we have saved the IJA a lot of costs by using a design contest to get our festival t-shirt design, saving us from hiring a designer; and we're saving money on the domestic travel for CoS performers as well by buying cheap tickets and since several of them are driving.
Your festival director is watching every penny of the budget and we will NOT exceed our expense targets. If the revenue side comes in at or above our budget of $113k, we will make at least $15k on the festival, likely more. Holly reports that total festival income to date is at $58k, against a goal of $113k, but we are about 20% ahead of the same time last year due to the higher package prices this year.
Dan Holzman has locked in the lineups for the Welcome Show and the Cascade of Stars. He is promising the best shows in IJA history in both cases. Pam Hamilton says the young jugglers signing up for the Youth Showcase are outstanding as well, and we already have four performers coming in from Taiwan to compete with diabolos in our championships. We have also secured very reasonable terms, with no up-front expense to the IJA, for our Renegade shows, which will run WEDNESDAY through SATURDAY nights. Keith Nelson of Bindlestiff Family Cirkus fame is producing those shows, which will all be held upstairs at the Millennium Center theater.
If any of you have ANYTHING you would like to be printed in the festival program, your deadline to have that to me is MONDAY, JUNE 15. Let me know if I should expect something from you. IF YOU ARE INVOLVED WITH SOME ASPECT OF THE CONVENTION, PLEASE SEND ME SOME COPY ABOUT IT TO PUT IN THE PROGRAM!!
I am in Winston-Salem tonight, winding up a day and a half of meetings with everyone here who is helping us put on this festival. This is my second site visit trip, and my last chance to organize essential details in-person before the festival begins. Once again, I can't say enough about the amazing generosity, cooperation and enthusiasm for the festival that everyone here shares. They really LOVE having the IJA come to Winston-Salem, and they WANT US BACK FOR 2011!

Bookkeeper Report - submitted by Holly Greeley
- Financial statements are up to date.
- 990 forms are not on the E-file website yet. Holly will complete the forms when it's posted.
- There's not alot of news to report on the April financials as they don't include all early fest registrations. Much of that will be included in the May statements.
- I have transferred all available operating funds from Vanguard to Bank of America so that we have adequate cash for bill payments. I have also made several transfers from Paypal as fest registrations have come in. So far, no need to tap into the Life Member Fund. Because fest regisatrations have been strong, it looks as though that won't be necessary. We'll know in August!
- Memberships are down 8% this year compared to last year.

Magazine Report - submitted by Anthony Shave
There was much discussion on if the magazine cost should be based on membership revenue or the festival revenue. Also, could the organization use money from the Life Member Fund to support the magazine and much much money. One option could be to invest the LMF in another avenue rather than a money market account. The total cost for one issue of JUGGLE is $9800. Alan puts a lot of time and effort into the magazine. There was discussion on whether a volunteer could fill that position to cut costs or not.
Championships Report - submitted by Chuck Hawley
Bill Bahr has contacted Chuck with a possibility of a Championships Director for the future. Chuck will be talking to Bill in the next couple of weeks.
Previous minutes: Apr. 15, 2009 | List of available minutes | Next minutes: Jun. 17, 2009