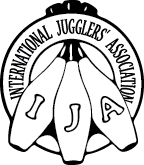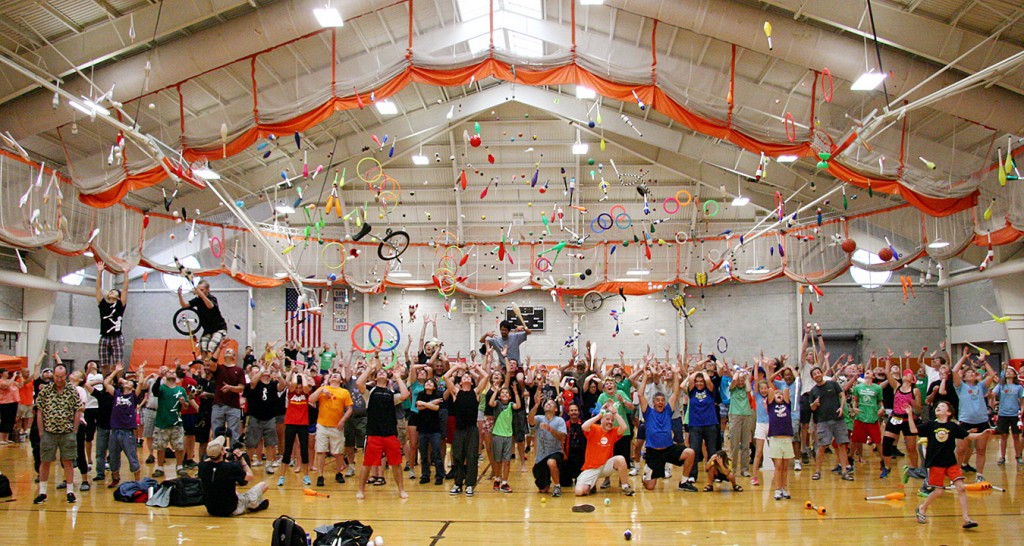 To render assistance
to fellow jugglers

This is an archived website
Previous minutes: May 20, 2009 | List of available minutes | Next minutes: July 14, 2009

IJA Board Meeting- June 17, 2009
1. CALL TO ORDER: Chair Chuck Hawley called the meeting to order at 8:08 p.m. EDT..
2. ROLL:
Present: Chuck Hawley, Chair; Kim Laird, Anthony Shave, Kevin Axtell, (Board Members), Janelle Hawley (Recording Secretary), Holly Greeley (Bookkeeper), Mike Sullivan (Festival Director)

Absent: Ken Farris, Richard Kennison, John Satriano (Board Members) and Martin Frost (Communications Director)

3. APPROVAL OF AGENDA: Chuck Hawley moved to approve the agenda for June 17th, 2009- agenda was approved.

4. APPROVAL OF MINUTES: Chuck Hawley moved to approve the minutes from the May 20th, 2009 and March 18th, 2009 - Minutes were approved

5. REPORTS: (See Below)

6. VARIA:
6a. The IJA Annual Meeting will take place in Winston Salem on Tuesday, July 14th, 2009 at 4 p.m. EDT in the North Main Hall, Section A. The meeting will be started in the gym to satisfy the quorum then move to Section A. There will be a parliamentarian present at the meeting.

6b. The current board will be in transition next month and it would be a good idea for those board members who are remaining to start thinking about filling the chairman position and treasurer position. Also, a major decision that will be made under the new board is the magazine contract.

7. NEXT MEETING: The next BOD meeting will be July 14th, 2009 at 3:45 p.m. EDT. The IJA Annual Meeting will be on July 14, 2009 at 4 p.m. EDT in Winston-Salem, NC.

8. ADJOURNMENT: Chuck Hawley moved to adjourn the meeting at 8:47 p.m. EDT.

Respectfully submitted by Janelle Hawley.

REPORTS:
Festival Report - submitted by Mike Sullivan
There are 25 days left before the 2009 IJA festival begins in the beautiful city of Winston-Salem, North Carolina. First, an update on the hotel room sales. At the Embassy Suites, we have sold 608 room-nights against a goal of 473, so we are at 128.5% of our goal there. At the Marriott, we have sold 461 room-nights against a goal of 703, so we are at 65.5% of our goal, a net gain of 16% since the May 20 report. In total, we are at 90.75% of our contracted room-night goal, meaning that we have comfortably fulfilled our contract commitment to both hotels and will not be subject to the $54,000 penalty for rental of the convention center had we not met our room-night goal.

Registrations to date stand at approximately 318 package plans sold so far, plus about 31 comp packages (including performers and staff), and enough gym passes to account for another 8 or 10 jugglers for the week. We have a minimum goal of 425 jugglers under package plans to make our budget, so we need to get about another 100 jugglers registered for the festival by June 30 to feel comfortable with making our revenue budget. We have sold 14 Special Workshop packages against a goal of 20 (a gain of one since the May report), and four vendor spaces against a goal of 25 ... it's clear now that this year we will have very few vendors at the fest, most likely due to the economy.

This week was and is the big deadline week for a lot of the big-ticket items that need to be ordered for our festival. I am placing the order for our festival t-shirts tomorrow (three colors, and an awesome design!), as well as for our food order for the Juggle Jam party on Saturday night -- our single biggest expense item for the festival, contracted to be about $10,000. We are also in the near-final draft of our festival program, which will go to the printer by the end of the week. All of the other details for the festival are in good shape. We have the $12,000 check scheduled to go out to the Stevens Center Theater before the July 1 deadline.

Matt Hall is doing an outstanding job with the workshops, with more than 50 scheduled already, and his goal is to have 100 by the time of the fest. By the way, a preliminary fest schedule is online at the IJA Festival Forum site, with a live link to the Google Calendar Matt is using to plan the workshops. Keith Nelson, with help from Tom Kidwell and John Jessmon, is working the Renegade shows. Scott Slesnick is on board as our Games Director for the 18th consecutive year. Jerry Martin is ready to be our on-site registrar. Dozens of other key volunteers are also lined up and ready to go for our festival, which starts in just three and a half weeks. In short, everything is going very well. We are on schedule, and on budget. I am sleeping well every night.

Bookkeeper's Report - submitted by Holly Greeley
- The 990 forms are still unavailable on-line. They are due in July, Holly might have to complete them the old-fashioned way and mail them in.
- The ad revenue from JUGGLE magazine needs to be settled.
- Cash flow is fine because of money coming in for the festival.
Magazine Report - submitted by Anthony Shave
There was discussion on whether the IJA would be willing to stop using the name JUGGLE for the title of the magazine. It might be worth the money the organization will save. There are options as far as finding companies to do the printing and layout design. However, it would be hard to replace Alan Howard and his contributions. Also, Kim has been talking with a group of HS honors students at a vo-tech school who does layout and design for many publications around the Poconos. They would be interested in doing the layout for free on a contract basis. The magazine will be a hot topic at the annual meeting. There needs to be concrete information to present to the membership.

Previous minutes: May 20, 2009 | List of available minutes | Next minutes: July 14, 2009