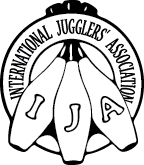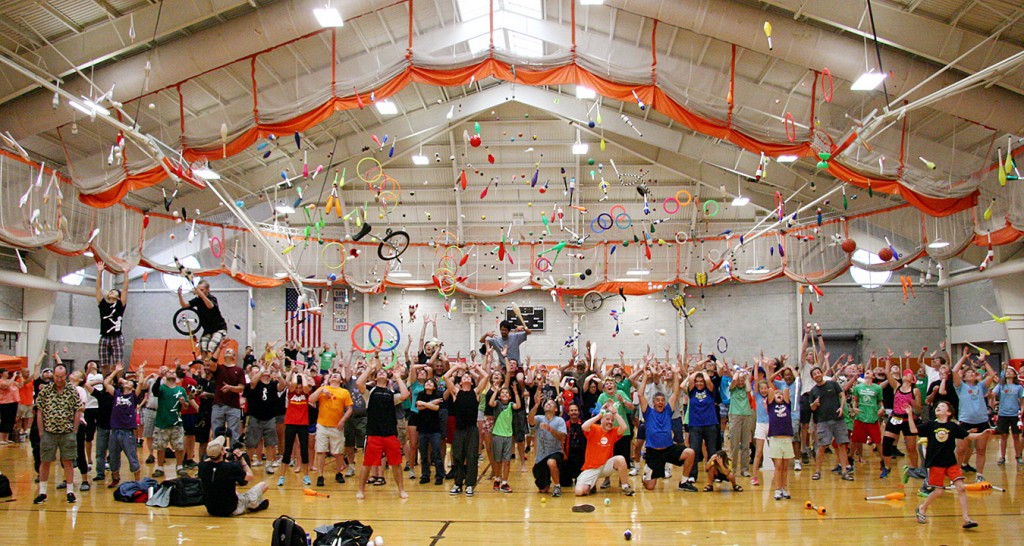 To render assistance
to fellow jugglers

This is an archived website
Previous minutes: October 21, 2009 | List of available minutes | Next minutes: November 18, 2009

Emergency Board Meeting October 29,2009
1. CALL TO ORDER: Chair Kim Laird called the meeting to order at 7:34 p.m. EDT.
2. ROLL:
Present: Kim Laird (Chair), Anthony Shave, Kevin Axtell, Kevin McBeth, and Thom Wall (Board Members), Brandi Slater (recording secretary)
Absent: Ken Farris, Richard Kennison
3. APPROVAL OF AGENDA: Kevin Axtell moved to approve the agenda for October 29, 2009. Seconded by Kevin McBeth.
4. MOTIONS FOR CONSIDERATION:
A. Motion to approve the magazine contract from Alan Howard. (emailed upon receipt from Alan to board members on Oct. 20, 2009)
Motion: Kevin Axtell
Second: Kevin McBeth
Discussion: Payment schedule in Appendix does not match what is written above, numbers are correct within the body of the contract. It will be changed within the hour via email. Contract includes hotel room comp for the length of the Festival. If digital issue, may have to get rights to publish online from authors. Alan Howard will keep ad revenue in lieu of payment for other services. $14 per magazine to send out including mailing costs. Contract has a provision should we need to order more than 1,600 copies.
Vote: Anthony Shave - for
Kevin Axtell - for
Kevin McBeth - for
Thom Wall - for
Kim Laird - for

B. Motion to approve stipend for 2010 Festival Director as outlined in attachment B (of October 21 meeting) and permission to advertise such.
Motion: Kevin McBeth
Second: Thom Wall
Revise motion - Motion to approve stipend for 2010 Festival Director; however, rather than using previous attachment, use "calculator" spreadsheet supplied by Mike Sullivan. Offer a quarterly stipend for a year leading up to the festival. Set November 15 deadline and if we don't get a fest director, the board will take on responsibility to plan the fest.
Stipend Offer:
First 5K goes to IJA, (0% to Director)
Of the next 10K - 20% would go to fest director
15% of next 5k goes to fest director
100% of anything over 20k profit would go to IJA (0% to fest director)
$2750 maximum for fest. Quarterly stipend was discussed.
Already 2 quarters into what should be planning time.
$300/quarter discussed as well as $500/quarter. Kevin suggested moving to a monthly model since we are in an odd point in the planning year. Then moved to discussion of $125/month or $175/month. $150/month suggested by Kevin McBeth. Need to define "profitable festival" to determine at what point these percentages kick in.
Amended Motion made by Kevin McBeth: Approve stipend for 2010 Festival Director as follows:
0% of first $5K (layer of $0 to $5K)
20% next $10K (layer between $5K and $15K)
15% of next $5K (layer between $15K and $20K)
0% of anything over $20K

$150 per month stipend leading up to festival (8 months)."
Set deadline of November 15 to find fest director before board starts taking over position. If someone comes up after that, they will not be turned away
Second: Thom Wall
Vote: passed by unanimous consent.
If we decide that this is not favorable for the IJA we can call a meeting and rescind.
5. VARIA: none
6. NEXT MEETING: Next regular BOD meeting will be held on November 18, 2009 at 8:00 p.m. EST. (Approved at regular meeting on October 21, 2009 meeting.)
7. ADJOURNMENT: Kevin McBeth moved to adjourn the meeting. Seconded by Thom Wall. Meeting adjourned at 8:02pm.
Previous minutes: October 21, 2009 | List of available minutes | Next minutes: November 18, 2009