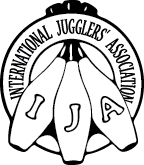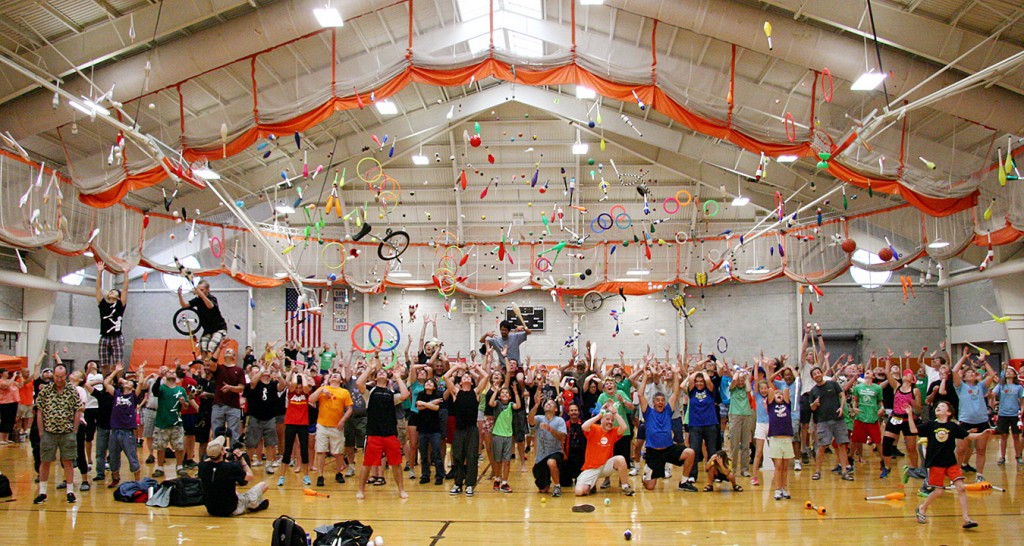 To render assistance
to fellow jugglers

This is an archived website
Previous minutes: October 29, 2009 | List of available minutes | Next minutes: December 16, 2009

Regular Board Meeting November 18, 2009
1. CALL TO ORDER: Chair Kim Laird called the meeting to order at 8:03 p.m. EST.
2. ROLL: Present: Kim Laird (Chair), Kevin Axtell, Ken Farris, Richard Kennison, Kevin McBeth, and Thom Wall (Board Members), Holly Greeley (bookkeeper), Martin Frost (communications director), Brandi Slater (recording secretary)
Absent: Anthony Shave, Holly Greeley, Mike Sullivan, Marylin Sullivan
3. APPROVAL OF AGENDA: Kevin Axtell moved to approve the agenda for November 18, 2009. Seconded by Ken Farris.
4. APPROVAL OF MINUTES: Kevin McBeth moved to approve the minutes from the regular board meeting of October 21, 2009. Seconded by Kevin Axtell.
Corrections for Emergency board meeting notes from October 29, 2009 - numbers on compensation for Fest Director were reversed, they have been corrected as follows:
0% for the first $5,000 (The layer of $0-$5,000 profit)
20% for the next $10,000 ($5,000 - $15,000)
15% of the next $5,000 ($15,000 - $20,000)
0% of anything over $20,000
Monthly stipend would be $150/month leading up to the festival (at this point for the 2010 festival, 8 months)
Kevin Axtell moved to approve the minutes as amended from the emergency board meeting of October 29, 2009. Seconded by Ken Farris.
5. REPORTS:
2010 Fest (Kim Laird)... Richard Kennison has been very helpful in contacting performers. Keith Nelson has stepped forward agreeing to serve as Welcome Show and Cascade of Stars Director and has people in mind for performers and emcee. There is interest in the festival director position. There are two people seriously considering being Festival Director. Jeff Peden has withdrawn his name from consideration for festival director. All interested parties were emailed a questionairre and were asked to respond by Tuesday, November 17. Steven Dimon and Philip DePaulo are still interested and submitted responses which were forwarded to the board. Four others have since declined. Four others have not responded to the questionnaire.
Future Fests (Mike Sullivan)... - Rochester, MN contract for 2011 has been received & will be signed and returned by Kim along with a $2,000 deposit for the Mayo Civic Center before December 1.
- Hotel contracts for room blocks at the three closest hotels in Rochester are in progress. We have signed agreements for room blocks at the Doubletree and Hilton Garden Inn and are awaiting an agreement from the Holiday Inn Express.
- All work on future site evaluation beyond 2011 is on hold pending the Board's decision tonight on the two-city/alternating-year plan.
Financial (Kevin McBeth)... started working on a new way of presenting financial information on the website that will make it easier for the membership to be informed.
Store ( Kevin McBeth)...no new store news
Membership (Marilyn Sullivan & Jim Maxwell)...
# member records 1415
# members 1734
# life time 288
# youth 78
# families 222
# magazine labels created corrected to 1398 (from 1388) on 11/9/2009. Increase in numbers was due to new member signups as well as renewals.
Roster data created for Greg Phillips on 11/11/2009
Reminder post cards mailed on 11/6/2009 (379 US, 49 International)
Video (Ken Farris)...Waiting to hear back from the artist about the front cover. They have been shown past DVD covers as models to work off of. The artist requested $80 for the time he spent on designing the cover, which has been covered by a donation. Possibility of going through the company Discmakers. The artist would be able to upload the artwork directly to the Discmaker website. Everything would be in a private account online, and the company would handle all of the printing. The question of how many DVDs we should order was raised. There are less than 200 pre-orders, which led to an estimation that no more than 200 additional DVDs should be ordered for the initial run. The discs would be burned rather than pressed because it is a short run. In the past we have ordered at least 1,000 DVDs so that the discs could be pressed rather than burned. Pressed discs are a higher quality and burned discs may not play in some old DVD players. Pressed discs may also be slightly higher in quality. Kim will send more information to the board for review before the order is sent in. The board will be able to review the cover print before the entire run is printed up to make sure the names and text are correct.
Education (Kevin Axtell)... Do a test run on three local CA schools. The schools would be equipped with either scarves or beanbags. There would be a juggling show followed by workshop blocks split up by grades that would teach the kids basic juggling, loosely based on Dave Finnigans' program. The performance, workshop, and equipment costs would be paid for by a grant. The size of the grant would determine how much equipment could be donated to the school and the length of the performance and workshops. The next step will be to write a letter explaining what we want to do and how much the grant would be for and send it to Kim, who will look over it and put it on IJA letterhead to present to the Vice President of her local Bank of America for consideration.
Marketing/Promotions (Thom Wall)...Goal to have the YouTube tutorial contest up and running by January or February of 2010. Jim Fitzgerald of flying clippers has responded to the vendor discount program, and will offer a 12% discount to IJA members. He is the only vendor that has expressed interest in continuing the discount for more than 3 days. 3 vendors total will be participating - Sport Juggling, Sam Malcolm (russian balls,) and Flying Clipper. In addition, a grant writer that Thom knows has expressed interest in helping the IJA. She may be able to help write the educational grants to get IJA members performing in schools
Other...
Fundraiser receipts will go out tomorrow morning from Kevin McBeth. The unofficial current total, after a few last minute donations, is $7,966.67
6. MOTIONS FOR CONSIDERATION:
A. Motion to correct the board minutes of August 24, to include the list of approved volunteers as follows:
| | |
| --- | --- |
| Sandy Brown | DVD/Magazine Distributor [but needs add'l person] |
| Greg Phillips | Roster Wrangler, Affiliates Director |
| David Landowne | Webmaster |
| Marilyn Sullivan | Chief Teller |
| Don Lewis | eNewsletter Editor |
| Scott Slesnick | JUGGLE Magazine Liaison |
| Martin Frost | Communications Director |
| Alan Howard | Archives Director |
| Jim Maxwell | Membership Director |
| Mike Sullivan | Future Festival Site Coordinator |
| Marilyn Sullivan | Membership Director [requires license for Filemaker Pro] |
Motion: Kevin Axtell
Second: Kevin McBeth
Discussion:
Vote: Passed by unanimous consent
B. Motion to approve Stephanie Gardiner-Walsh as store distributor to begin accepting and shipping new store items beginning with the 2009 festival DVD. Sandy Brown will continue to store and distribute items prior to the 2009 fest DVD.
Motion: Kevin McBeth
Second: Ken Farris
Discussion: It needs to be clear who has what items. Stephanie and her husband will accept and ship items beginning with the 2009 festival DVD
Vote: Passed by unanimous consent
C1. Motion to approve the operating budget for 2010.
Motion: Kevin Axtell
Second: Kevin McBeth
Discussion: There has been a lot of forum discussion. Kevin McBeth notes that since the membership fees have changed the budget needs be changed to reflect that. The motion will be tabled until the December meeting – there is no deadline in the by-laws concerning approval of a budget.
C2. Motion to table the issue until the December meeting
Motion: Kevin Axtell
Second: Richard Kennison
Vote: tabled by unanimous consent
D. Motion to approve the Board of Directors to seek favorable terms and dates for contracting to hold the 2011, 2012, 2013 and 2014 IJA festivals in the cities of Rochester, MN and Winston-Salem, NC on an alternating-year basis. The festival will begin with Rochester, MN in 2011, move to Winston-Salem, NC in 2012, and so on, in order to provide the IJA and its membership a reliable, cost-effective, and suitable venue for the festival. Nothing in this motion will preclude future Boards from discontinuing this practice if desired once the 2014 contract obligations have been met.
Motion: Richard Kennison
Second: Ken Farris
Discussion: Some of the wording in the beginning is slightly confusing, but the intent is clear so the wording can stay as is. From forum activity it seems like most of the membership would support this. There could be a possibility of throwing in a wild card city every few years in the future. Kevin Axtell will abstain as the idea of rotating between only east coast cities has upset some west coast members and jugglers. He does believe, along with the rest of the board, that overall the idea is the best thing for the IJA at least until 2015.
Vote: None opposed, Kevin Axtell abstains – the motion passes.
E1. Motion to approve the 2010 Festival Director for Sparks, Nevada.
Motion: Kevin Axtell
Second: Ken Farris
Discussion: Ten people expressed interest in the festival director position. They were each sent a work description of the position along with a questionnaire. Two people have responded with answers to the questions. Those two are Steven Dimon and Phillip DePaolo. Phillip has shown a lot of ambition and desire to get started on the festival, which is very promising. Steven has expressed interest in competing in teams as well as being fest director, which could be a difficult position. Most of the board feels that Phillips' enthusiasm and the amount of time he can dedicate to the festival would make him their choice candidate. Phillip is a full time performer and as such makes his own schedule, and feels that he can dedicate 40hours a week to the fest. He has been an organizer of Motionfest for several years and is secretary and treasurer of that festival, which means he has experience with festival budgets. Steven, while he has shown financial knowledge and budget experience, has not shown that he has as much knowledge and experience as Phillip. The board feels that Phillip is more qualified based on the questionairre, his past experience, and his enthusiasm to get started.
E2. Motion to amend to read "Motion to approve Phillip DePaolo as 2010 festival director."
Motion: Kevin Axtell
Second: Ken Farris
Vote: Passed by Unanimous consent – Phillip DePaulo will be the 2010 Festival Director for Sparks, Nevada.
5. VARIA: DVD send out date will rely on cover artwork. Hopefully it will be in the IJA store by Christmas.
Thom Wall needs a current roster from Marylin Sullivan to send to vendors participating in the discount program. The roster will be names and city/state only. No addresses, phone numbers or email addresses will be submitted.
6. NEXT MEETING: Next regular BOD meeting will be held on December 16, 2009 at 8:00 p.m. EST.
7. ADJOURNMENT: Kevin Axtell moved to adjourn the meeting. Seconded by Ken Farris. Meeting adjourned at 8:58 pm.
Previous minutes: October 29, 2009 | List of available minutes | Next minutes: December 16, 2009