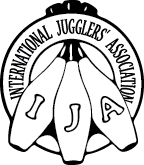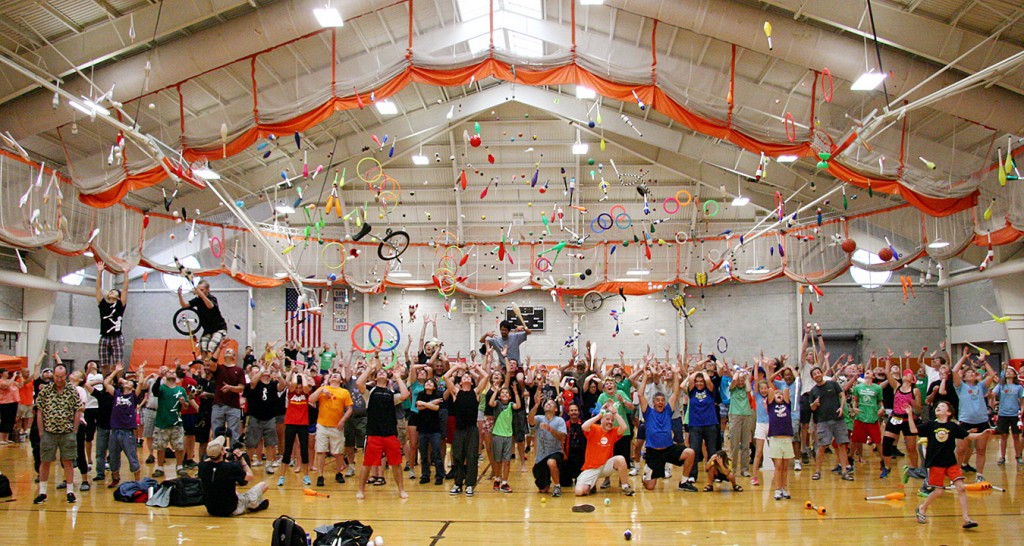 To render assistance
to fellow jugglers

This is an archived website
Previous minutes: June 15, 2011 |List of available minutes |Next minutes: August 17, 2011
Regular Board Meeting July 23, 2011
Held in Rochester, Minnesota
1. CALL TO ORDER: Kim Laird called the meeting to order at 9:52 a.m. Central Time.
2. ROLL:
Present: Kim Laird, Kevin Axtell, Matt Hall, Richard Kennison, Dave Pawson, Erin Stephens, Thom Wall
Absent: Brandi Axtell (recording secretary)
3. MOTIONS FOR CONSIDERATION:
A. Nominations for chair:
i. Kim Laird was nominated by Kevin Axtell and seconded by Richard Kennison. Kim accepted the nomination and nominated Kevin Axtell as vice-chair. Seconded by Richard Kennison. Kevin Axtell accepted.
ii. Matt Hall was nominated by Thom Wall and seconded by Kim Laird. Matt Hall declined the nomination.
iii. Thom Wall was nominated by Dave Pawson and seconded by Kim Laird. Thom Wall declined the nomination.
Motion: Kevin Axtell moves that Kim Laird be elected as IJA Board Chairman for 2011-2012.
Second: Richard Kennison
Discussion: We seem to all have found our role on the board.
Vote: passes unanimously
B. Motion to approve Dave Pawson as treasurer.
Motion: Kevin Axtell
Second: Erin Stephens
Discussion: Dave accepted but prefers that someone else do it if possible.
Motion made by Kevin Axtell to table treasurer appointment.
Second: Matt Hall
Vote: Motion to table is unanimous
C. Motion to approve Matt Hall as 2012 IJA Festival Director.
Motion: Erin Stephens
Second: Richard Kennison
Discussion: Everyone agreed Matt is a great choice for fest director and he will bring fresh ideas and a lot of positive energy to next year's festival.
Vote: Kim Laird, Erin Stephens, Kevin Axtell, Richard Kennison, Dave Pawson, and Thom Wall all vote yes. Matt Hall abstains.
4. VARIA:
1. Reviewed magazine sample submissions. To give the new board member and all board members a chance to properly review the three bids received this item will be on the September agenda.
2. Matt Hall opened discussion of the Will Murray/MMCC request of the IJA to help defray costs of Will traveling to Afghanistan to instruct the MMCC youth. Will paid for the trip out of his own pocket to make the trip as the IJA could not help him on such short notice before the IJA fest. Total cost of expenses approximately $2,000. Matt suggested passing the hat at tonight's Renegade Show. Kim Laird, Kevin Axtell and Erin Stephens offered to match the first $500 from the YEP fund since this endeavor fits right into the YEP mission statement. All were in agreement and Matt will make the announcement at tonight's Renegade. Kim will then deposit the money and send the wire through MMCC.
3. One or two board members had a brief discussion with Ross Berenson following the Annual General Membership meeting. Ross questioned why the IJA was spending money on the website when there are people like him within the group who can do the same job for less expense since they are IJA members and would want to give bak to the organization. He asked if it was too late to submit a bid. He was told no and that the board would welcome his bid. A website bid is coming from Ross Berenson in the near future.
5. NEXT MEETING: Next regular BOD meeting will be held the third Wednesday of August at 8pm eastern time.
6. ADJOURNMENT: Matt Hall moved to adjourn the meeting. Second by Kevin Axtell. Meeting adjourned at 10:21 am central time.
Previous minutes: June 15, 2011 |List of available minutes |Next minutes: