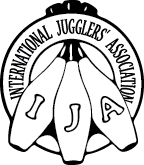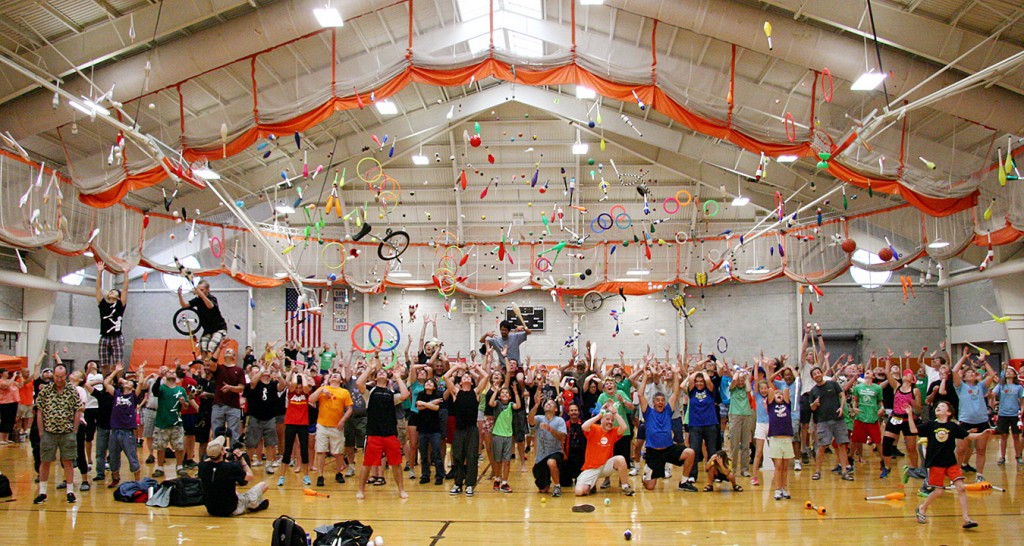 To render assistance
to fellow jugglers

This is an archival website
2006 IJA Festival Home
Not an IJA member? Click Here
Welcome to the online home of the International Jugglers' Association Festival.
The 59th Annual IJA Festival will be held July 17-23, 2006, in Portland, Oregon, at the spectacular Oregon Convention Center.
Need a ride or a roommate? Check out the Festival Forum.
July 16 Update!
The IJA Festival opens Tomorrow!
Thanks to Luke Closs, we have a Wiki for festival information.
There will be a tribute to Judy Finelli, the first female president of the IJA, and a founder of the San Francisco School of Circus Arts, during a screening of Women Who Juggle, Saturday at 10 A.M. in the Theater.
June 24 Update:
June 4 Update:
The Press Kit is now available.
Sky King has volunteered to produce the Cascade of Stars Show.
Viveca Gardiner is the editor of the 2006 Festival Newsletter.
The Stage Championships are offering Video Preliminaries this year, in addition to at-festival prelims. Please see the Stage Competitions page for full details.
April 12 Update:
There is now Online Registration available for vendors. For more information see the Vendor Page.
April 10 Update:
Explore the links at the left to get a better idea of the treats in store for you, and be sure to register soon to get the best prices.
The Rose City is full of verdant gardens, sophisticated art, great food, environmental innovations, and friendly people, with an economical light rail system so you can enjoy it all inexpensively.
As a participant, you'll enjoy seven days of open juggling, workshops, shows, competitions, parties, vendors, laughter, music and more... all while surrounded by some of the most beautiful countryside on the west coast of the United States.
Catch you in Portland!
If you want to register by mail or fax, download a PDF of the brochure. If you want to register online, please visit our online store.