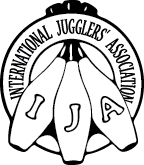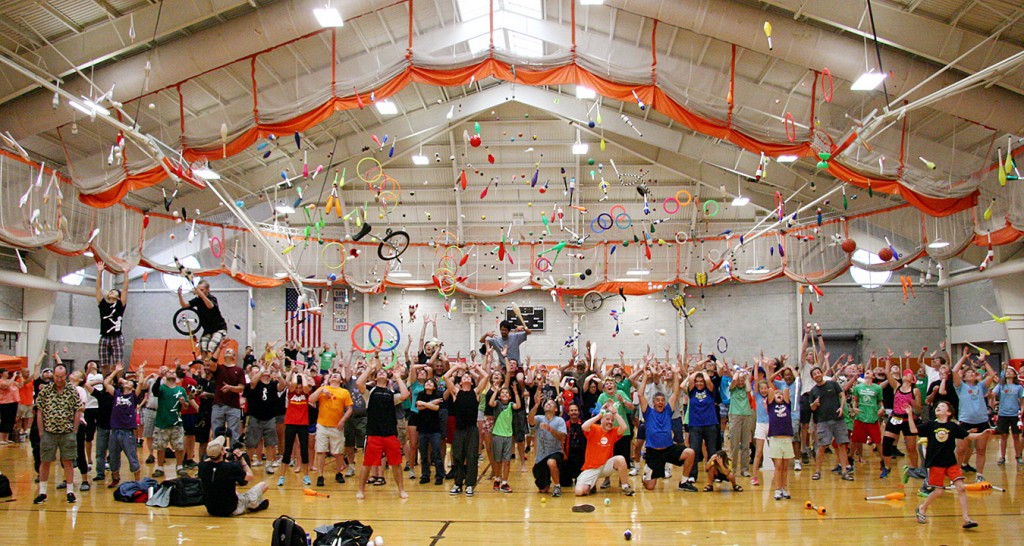 To render assistance
to fellow jugglers

This is an archival website
Festival Home Page About The Festival Shows & Championships
Special Guests Workshops Special Workshops Special Events Getting There
Hotels & Camping Waiver/Consent Vendors How To Register Stage Championships Results
Festival Newsletters
Announcing the 64th Annual IJA Juggling Festival
July 18-24, 2011 ● Rochester ● Minnesota ● USA
A full week of juggling, workshops, competitions, world-class performances, games, late-night shows, joggling, a parade, fire nights, busking, and so much more — all in a beautiful, compact, clean and affordable city in America's beautiful Midwestern heartland!
Special Guests
Eric Buss • Christiana Casadio • Dmitry Chernov • Michael Davis • The Danger Committee • The Jugheads • Alexander Kulakov • Melaku Lissanu • Look Sharp! • Playing by Air • Françoise Rochais • Jacob Sharpe • Stefan Sing • Luke Wilson • Tuey Wilson 
Festival Highlights
Special Ball Juggling Workshop by Stefan Sing • Special Comedy Juggling Workshop by Dan Holzman • Special Welcome Show Performance by Playing By Air • Special Public Benefit Show Tuesday Night 
And...
Joggling Competition • Individual Prop Competition • North American Kendama Open • XJuggling Competition • IJA parade through downtown Rochester • IJA History Lounge • Free Day of Juggling on Monday •  Planting the Juggling Seed • Professional Publicity Photo Sitting • The IJA Band • Fire Nights • Youth Showcase • Numbers Championships • Games of the IJA • Three Nights of Club Renegade • The Gauntlet • The Jugglers' Lounge • Busking Competition • Annual Business Meeting
A Great Festival In a Great City
Five nights of shows and competitions • Immense, spotless juggling space • Cascade of Stars Show directed by Dan Holzman • Free Wi-Fi in the gym, both IJA hotels and all over downtown Rochester • 70 restaurants and shops within an easy walk of everything • Seven hotels and 2,500 hotel rooms in all price ranges close to the gym • Safe, compact, clean and vibrant downtown area • Ideal climate in mid-July: daytime highs in the low 80s, overnight lows in the high 60s • All activities all week long under one roof in the Mayo Civic Center, set in a beautiful park-like riverside location • Rochester is easy to reach from all over the world • Over 100 free workshops for festival attendees 
Make plans now to be in Rochester, Minnesota, for an incredible week of juggling, competitions, workshops and dazzling shows at the 64th annual IJA Festival! 
THIS IS THE FESTIVAL YOU DON'T WANT TO MISS!
Pre-registration for the festival ended June 30. You can register on-site in Rochester. The IJA table will be open from 9am to 4pm Tuesday-Friday and 9am to 3pm on Saturday.
Pricing for on-site registrations:
A Gym Pass gives you access to the gym for juggling all day and night, and admission to all regular workshops. Gym Passes are $35 adult / $25 youth (11-17) or senior (65+) per day.
Non-jugglers, the general public and relatives and friends of jugglers who just want to see the amazing sights in the main gym or browse the vendor tables can do so with a Spectator Pass. Spectator passes are $7 per day and do not include admission to any evening shows or the festival workshops.
Show Tickets
Tickets to the Tuesday night "Celebrate the Joy!" benefit show for the Boys & Girls Club of Rochester will be on sale at the door 60 minutes prior to the 7pm showtime in Presentation Hall at the Mayo Civic Center.
Tickets for the the Welcome Show, the Youth Showcase, the Juniors Championships, the Individuals and Teams Championships, and the Cascade of Stars show are on sale now through the Mayo Civic Center box office and ticketmaster.com.
Click here for the MCC Box Office Web site for pricing and more information.