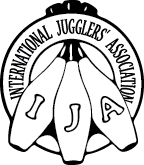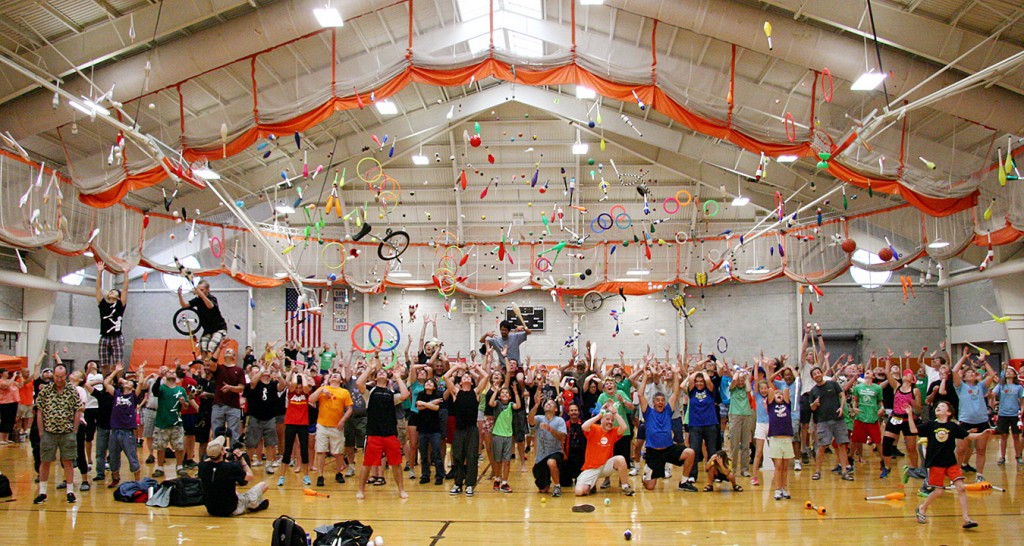 To render assistance
to fellow jugglers

This is an archival website
Festival Home Page About The Festival Shows & Championships
Special Guests Workshops Special Workshops Special Events Getting There
Hotels & Camping Waiver/Consent Vendors How To Register Stage Championships Results
Festival Newsletters
Getting There
Since over three million people from all over the world visit Rochester and the Mayo Clinic each year, Rochester has easy connections to all world capitals by air, and is easy to reach by car from anywhere in the Midwest, the Plains or central Canada. 
Here's how you can get to Rochester from anywhere in the world:
Fly
Fly to Rochester International Airport (RST)
RST is served by a dozen regional jet flights a day from Chicago/O'Hare (ORD), Detroit/Metro (DTW), and Minneapolis/St. Paul International (MSP). Delta Airlines and American Airlines fly to Rochester through their world hubs at Detroit, Chicago and Minneapolis/St. Paul for visitors originating in over 350 US cities and more than 600 international cities. Check out FlyRST.com for airline info and flight schedules to and from Rochester International.
Once you arrive at Rochester International, catch a quick and inexpensive shuttle van ride to your downtown Rochester hotel with Rochester Transportation Services. An RTS shuttle van meets every flight arriving at Rochester International, and a ride to and from your downtown hotel is just $11.50 round-trip.
Fly to Minneapolis/St. Paul International Airport (MSP)
Minneapolis/St. Paul International is a world hub for Delta Airlines, and Delta operates more than 500 non-stop flights a day through MSP. Fifteen other airlines also serve MSP with non-stop service to a total of 175 destinations and connections to over 350 cities in the US and 30 international gateways. See MSPAirport.com for a list of airlines serving MSP.
Once you get to MSP Airport, you can rent a car for the week and make the easy 75-minute drive to Rochester, then park for $7 per day at either of our headquarters hotels (based on space availability). Or take the Go Rochester Direct shuttle described just below.
MSP-Rochester Shuttle on Go Rochester Direct
If you're flying into or out of Minneapolis/St. Paul International Airport, reserve a ride on the clean, comfortable Go Rochester Direct shuttle van between MSP Airport and your downtown Rochester hotel.
Go Rochester Direct offers convenient shuttle van departures in both directions 18 hours a day between MSP and Rochester, with free Wi-Fi en route during the easy 75-minute ride in their air-conditioned, modern passenger vans. Shuttles depart frequently from MSP all day every day, so you won't have a long wait once you arrive. Returning to MSP is just as easy, with departures every 30 minutes all day long from downtown Rochester. Shuttle times are based on reservations, so reserve online for the best service.
On arrival at MSP, find the Go Rochester Direct desk in the Ground Transportation area of the Lindbergh Terminal. The van will drop you off at the door of your downtown hotel in Rochester, and your return van ride to MSP will leave from the main lobby of the Kahler Grand Hotel, or pick you up at your hotel.
IJA has negotiated a special rate with Go Rochester Direct: just $50 round-trip per person when you book online and use group discount code IJA2011. Call 800-280-9270 (507-280-9270 from outside the US) or use this special link with the IJA discount to book online. Reservations can be made within 90 days of travel, so book online after April 25.
You're likely to find that flying to MSP and taking the Go Rochester Direct shuttle is more economical than flying through to Rochester, depending on your origin city. 
Compare fare and schedules using your favorite travel search site like hipmunk.com or kayak.com.
Drive
Rochester is located about 80 miles southeast of Minneapolis/St. Paul, just off I-90 and 40 miles east of I-35. Rochester is an easy one-day drive from most of the upper Midwest and Plains States. Once you arrive in Rochester, park for $7/day at either of the two IJA headquarters hotels (based on availability).
Bus
Greyhound Lines serves Rochester with arrivals and departures to many Midwestern cities daily, and connections to the rest of the Greyhound network. Visit greyhound.com or call 1-800-231-2222 for schedules, fares and more information.
Jefferson Lines provides bus service to and from Rochester from 13 states in the central US plus Manitoba, Canada. Jefferson Lines also provides express bus service between Rochester and Minneapolis/St. Paul International Airport. Visit jeffersonlines.com or call 800-767-5333 for schedules, fares and more information.
Share Rides & Rooms
Connect with other jugglers coming to the fest and share a ride or a room. Join the IJA Forum Ride and Room Sharing discussion here: