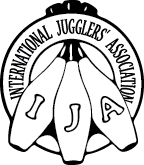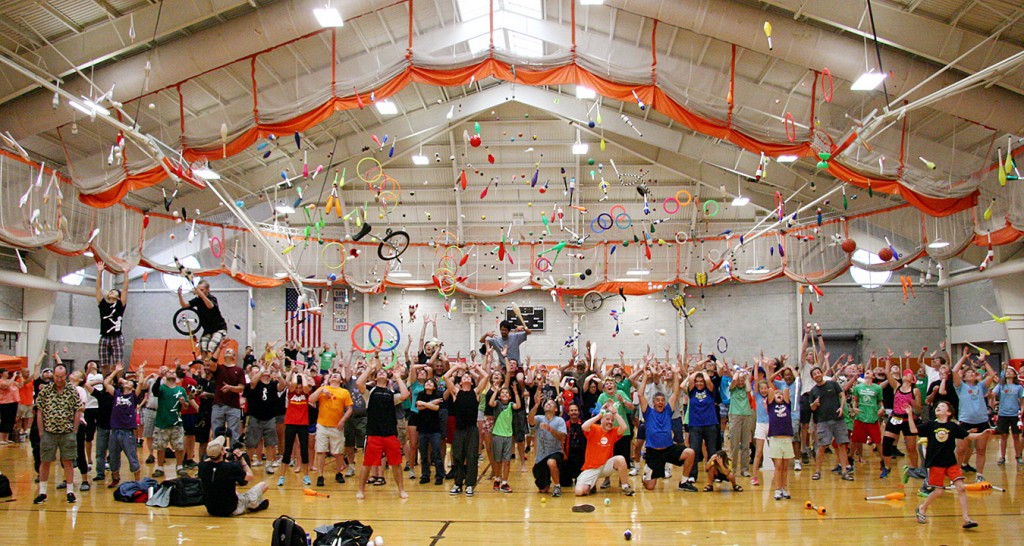 To render assistance
to fellow jugglers

This is an archival website
Festival Home Page About The Festival Shows & Championships
Special Guests Workshops Special Workshops Special Events Getting There
Hotels & Camping Waiver/Consent Vendors How To Register Stage Championships Results
Festival Newsletters
About The Festival
The International Jugglers' Association
64th Annual Juggling Festival
July 18-24, 2011
Rochester, Minnesota, USA
The 64th Annual International Jugglers' Association Festival will be held this summer in the beautiful city of Rochester, Minnesota!
Join hundreds of other jugglers for a carefree week of fun, exciting shows and competitions, dozens of outstanding workshops, and 24-hour-a-day juggling in an immense, spotless facility with everything under one roof!
Our Festival Home: Downtown Rochester
A real gem of a midwestern American city, Rochester boasts a vibrant, bustling and easily walkable downtown area with over 70 shops and restaurants, several hotels in all price ranges and a beautiful central pedestrian plaza lined with shops and eateries. 
Anchored by the world-famous Mayo Clinic, more than 60,000 people work in downtown Rochester every day, contributing to the dynamic and diverse mix of shopping, dining and lodging choices. In downtown Rochester, everything is close, safe, comfortable and affordable, making it a perfect venue for a great week of fun!
The Mayo Civic Center
Our juggling home for the week in Rochester is the incredible Mayo Civic Center, a giant facility with more than 80,000-sq. ft. of space for everything happening at our festival during the week.
All our daytime and evening events and shows happen inside the Civic Center, with the theater and daytime competition stages just steps away from the workshop rooms, the juggling gym space, a giant arena, and many spacious atrium areas.
Each evening, the shows and competitions will be in beautiful Presentation Hall, a modern, 1,170-seat theater just an atrium away from the gym, with every seat affording a great view of the performances.
Daytime competitions and events plus the late-night shows are two dozen steps away from the gym in the huge Auditorium, with a permanent elevated stage, house sound and lighting, and seating for 3,000. Other events will be happening in the Taylor Arena, with 25,000-sq. ft. of floor space and 40' ceilings, or outdoors on the beautiful lawn and riverside park of the Civic Center complex.
The Civic Center is connected by an air-conditioned, elevated Skyway pedestrian walkway to the rest of the downtown core, and it is located in a park-like setting along the Zumbro river just a block from downtown hotels and restaurants. You can be in the gym just minutes after leaving your hotel room and enjoy all that Rochester has to offer while staying in the middle of the action, with everything within an easy walk of everything else.
Staying Connected
Being at the fest doesn't mean you'll be out of touch! Both of the official IJA festival hotels provide free high-speed Internet access in every guest room, and we'll have free, unlimited, fast, no-hassle Wi-Fi inside the Mayo Civic Center during the festival, too.
Plus, downtown Rochester is blanketed with free Wi-Fi hotspots, so you can get on the Web, check your email or upload a quick video from the fest from almost anywhere in the downtown core. There's even free Wi-Fi on the convenient Rochester Direct shuttle van to and from Minneapolis/St. Paul Airport! And of course, all of Rochester is covered by strong cellular signals from all of the nation's national wireless carriers.