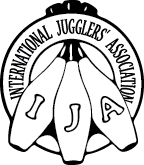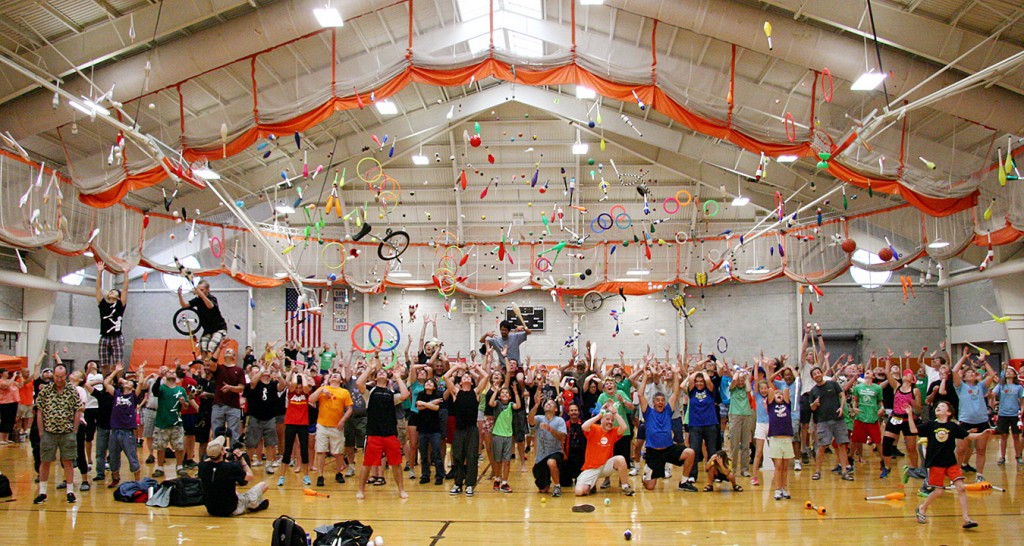 To render assistance
to fellow jugglers

This is an archival website
Festival Home Page About The Festival Special Guests Special Workshops
Workshops Shows & Championships Special Events Joggling
Getting There Hotels Waiver/Consent Vendors How To Register Register Now Festival Newsletters
About The Festival
The International Jugglers' Association
65th Annual Juggling Festival
July 16-22, 2012
Winston-Salem, North Carolina, USA
The 65th Annual International Jugglers' Association Festival will be held this summer in the welcoming city of Winston-Salem, North Carolina!
Join hundreds of other jugglers for a carefree week of fun, exciting shows and competitions, dozens of outstanding workshops, and 24-hour-a-day juggling in an immense, spotless facility.
Our Festival Home: Downtown Winston-Salem
Downtown Winston-Salem and the central Twin City Quarter district, where all of the IJA festival events are being held, is a safe, clean, vibrant and pedestrian-friendly area. There are more than 50 restaurants and pubs, a farmer's market, a large arts and shops district along Trade Street, and many conveniences for your visit including a pharmacy, a new 24-hour fitness club, and much more.
The Benton Convention Center
The Benton Convention Center will be the hub of festival activity. With nearly 100,000-sq.ft. of modern, well-lit, climate-controlled space, the Convention Center gives us plenty of room, all under one roof, to spread out and juggle, conduct workshops, party, shop for cool juggling gear, and more!
Located at the northwest corner of Fifth and Cherry in downtown Winston- Salem, the Convention Center is adjacent to our two headquarters hotels and near dozens of shops, excellent restaurants and pubs along Trade Street (one block east) and Fourth Street (one block south). Plus, it's just one block from the Stevens Center Theater (evening shows).
Stevens Center Theater
Having welcomed audiences in Winston-Salem since 1929, the beautiful, fully-restored Stevens Center Theater of the University of North Carolina School of the Arts will be the venue for three nights of IJA shows and championships.
This spacious and modernized theater seats 850 in comfortable upholstered seats on the lower level alone, with barrier-free sightlines from every seat. The theater is located at the northwest corner of Fourth Street and Marshall Street, just one block from the Convention Center and 1.5 blocks from either headquarters hotel.