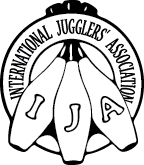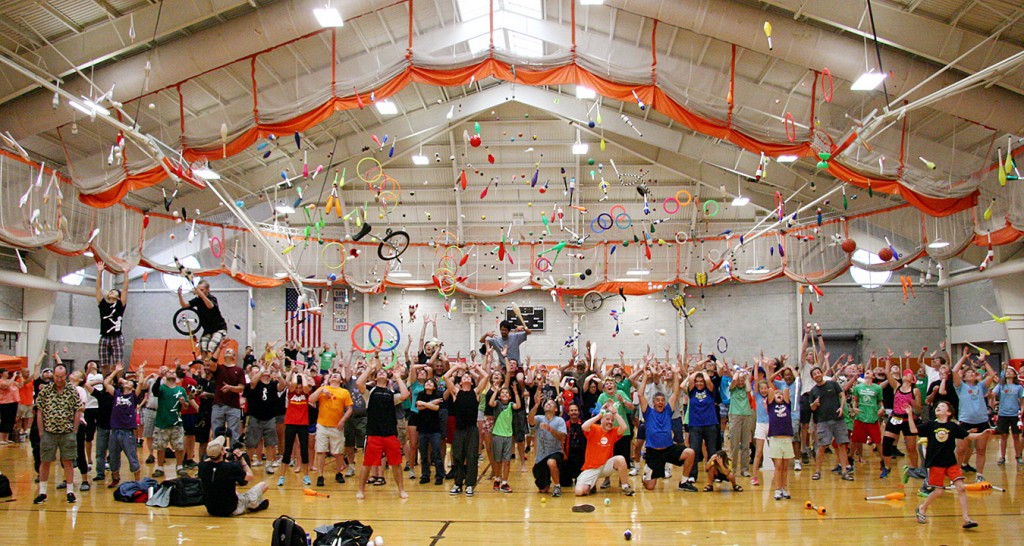 To render assistance
to fellow jugglers

This is an archival website
Festival Home Page About The Festival Special Guests Special Workshops
Workshops Shows & Championships Special Events Joggling
Getting There Hotels Waiver/Consent Vendors How To Register Register Now Festival Newsletters
Vendors
IJA Festival
July 16-22, 2012
To all Vendors:
Vendor registration for the 2012 IJA Festival is FREE. Vendors will receive two guest gym passes, which will provide entry to the juggling space. Vendors who wish to attend any IJA stage shows can purchase tickets a la carte using the main festival registration form online.
Each vendor will also receive, free of charge, a 12-foot wide space, one eight-foot display table (skirted and covered) and two chairs. The vendor spaces will be along the walls of the South Main Hall -- right in the middle of the action all week.
Additional items for all vendors are offered at IJA's cost:
$40 for each additional eight-foot skirted table
$55 for a 120 Volt AC four-outlet electrical service box
Wi-Fi is free for everyone inside the Convention Center.
You must order your vendor space by June 15, 2012.
Vendor space will not be sold on-site at the festival.
Vendor space reservations are first-come, first-served.
Note: For insurance reasons, all vendor representatives are required to be IJA members.
For a vendor space order form and complete information, email Tony Steinbach at
. You can also reserve vendor space through our secure online registration form.