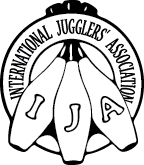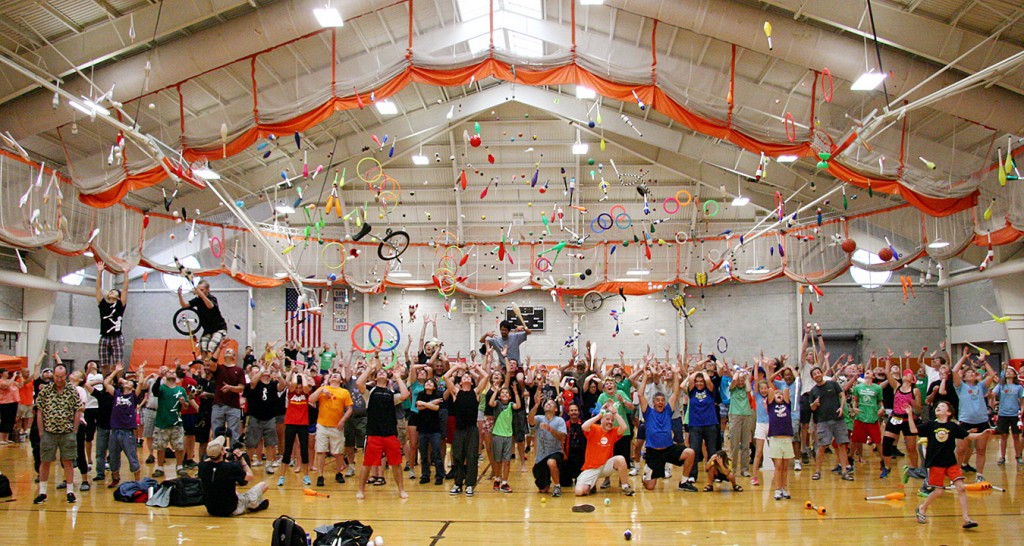 To render assistance
to fellow jugglers

This is an archival website
63rd IJA Festival
July 26 - August 1, 2010
Sparks, Nevada (next to Reno)
Being There
Summary/Schedule Guest Artists Special Workshop Shows Competitions
Workshops Being There Hotel/Travel Internet Access Registration Info Waiver/Consent
Register Now Room/Ride Sharing Forum Festival Forum Volunteer
Discover Sparks!
Bring your family to the IJA Festival this summer and enjoy Sparks.
Sparks is a beautiful and family-oriented city of nearly 90,000 residents located in the Truckee Meadows of Northern Nevada. This beautiful valley is shared with its neighbor to the west, Reno, and is only a little over an hour's drive to scenic Lake Tahoe. The climate is wonderfully mild, with sunshine almost 80% of the year. It has a high desert climate at an elevation of nearly 4,500 feet.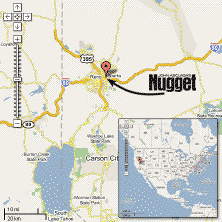 Sparks is widely known as the premiere special events venue for all of northern Nevada. The wide range of outdoor family activities in Sparks/Reno includes:
Wild Island Family Adventure Park (with Waterpark) Ultimate Rush Thrill Park Fleishmann Planetarium and Science Center Animal Art Wildlife Sanctuary Roller Kingdom Whitewater rafting, Kayaking, Swimming, Fishing
Here are some links you may find of interest:
If you would like to extend your stay, check out this e-brochure
Parking
All parking is free for guests of the Nugget and for attendees of the festival, regardless of where they are staying. Parking is in a secured, covered parking structure.
The Juggling Space
Our home for the week will be in the Rose Ballrooms, where we can juggle to our heart's content. The ballroom is carpeted but there will be ample space elsewhere for bouncers. Next to the Juggling Space will be a large area where a stage will accommodate our day-time events, such as Planting the Juggling Seed, The Individual Prop Competition, and XJuggling.
The Celebrity Showroom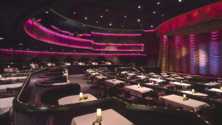 The Celebrity Showroom, located on the Main Casino Floor, is an intimate 750 capacity theater with table-seating, booths, and a mezzanine/balcony. Top-named stars have graced the stage over the past 50 years. The showroom will be the venue for four nights of IJA shows and championships.
Volunteers Needed
The IJA's annual festival is a mammoth undertaking for our small, all-volunteer organization, and making the week a success depends on dozens of volunteers to help out by donating their time and effort during the week. If you can offer to help a little or a lot, from one hour to several, please volunteer. You'll help make the festival more fun for everyone, and your effort will be valued and recognized by your fellow jugglers.
Volunteers are needed for a wide range of positions including gym door checkers, IJA ambassadors, ticket assistants, IJA table staff, registration assistants, T-shirt and video sales, backstage show assistants, and election tellers. Those with a car at the fest are needed as VIP airport chauffeurs and errand runners. If you can pitch in, even for just a couple of hours during the week, please see Volunteers Needed and/or email IJA Festival Volunteer Coordinator Dina Sharnhorst at
.
Workshops
IJA festival workshops are worth the price of an event package for anyone interested in learning directly from the experts. Here you'll learn first-hand from some of the most amazing and inventive people in the world: your fellow jugglers! You'll be able to preview the full workshop schedule on this IJA web site before you leave home for Sparks.
The festival workshop schedule runs Tuesday through Saturday, from mid-morning until 5pm each day and 3pm on Saturday. All workshop meeting rooms are on the same floor as the gym, making it easy to find and attend all the workshops on your "must-do" list. Updated workshop schedules will be posted every morning at the IJA Workshops table in the main gym.
If you'd like to teach a workshop, please contact Workshop Coordinator Matt Hall at
.
Business Meeting
The annual IJA business meeting will be Wednesday at noon. Hear about and discuss how your Association is run, and meet the candidates running for the Board of Directors.