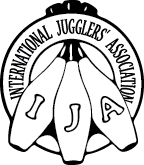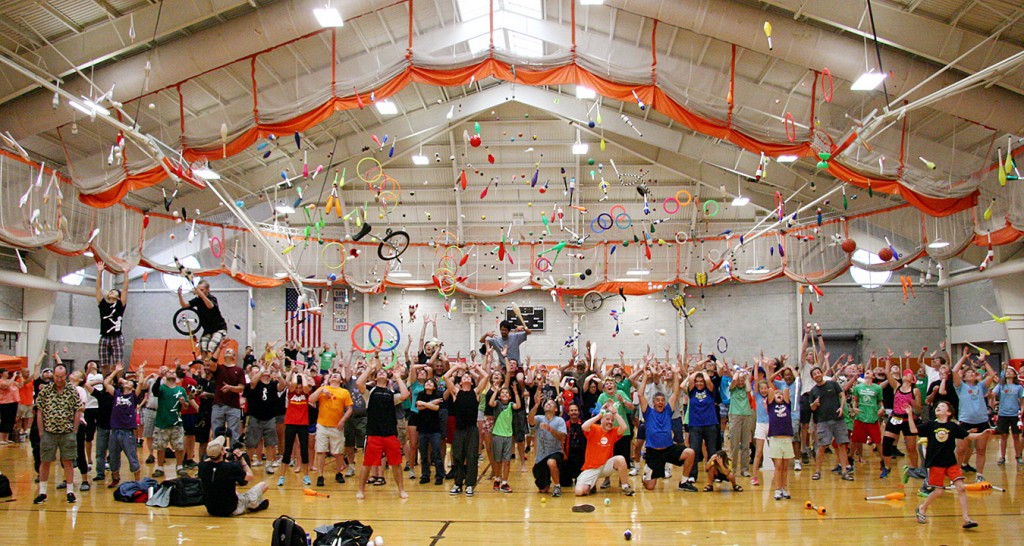 To render assistance
to fellow jugglers

This is an archival website
63rd IJA Festival
July 26 - August 1, 2010
Sparks, Nevada (next to Reno)
Shows
Summary/Schedule Guest Artists Special Workshop Shows Competitions
Workshops Being There Hotel/Travel Internet Access Registration Info Waiver/Consent
Register Now Room/Ride Sharing Forum Festival Forum Volunteer
Please note: The Cascade of Stars has been moved to Saturday night, and A Taste of Vaudeville! will be on Friday night. See details here.
Youth Showcase
This non-competitive stage show Wednesday at 7pm (prior to the Juniors Championships) will feature young performers up to age 18. Beginners and experienced jugglers are welcome. For information on being in the Showcase, contact producer Pam Hamilton at
. Stage time is limited, so sign up early!
Club Renegade
It wouldn't be an IJA festival without the late-night cavalcade of unpredictability, astounding "not-ready-for-prime-time" acts, and simply indescribable comedy and variety known as Club Renegade. Club Renegade will start around 11pm on Wednesday, Thursday and Friday nights and will be held three short blocks from the Nugget Hotel at the Great Basin Brewing Co. Performer sign-ups will be at the festival.
Planting the Juggling Seed
On Thursday at 11am the festival will fill with hundreds of local school children. This will be a wonderful opportunity to introduce the magic of the manipulative arts on the stage of Planting the Juggling Seed. After the show the kids will get a juggling lesson and an opportunity to speak with professional jugglers. Interested in performing? Contact organizers Kim Laird and Rob Barowski at
.
A Taste of Vaudeville!
A great evening show Friday at 8pm, directed by Keith Nelson, will present some of the IJA's favorite performers. The People's Choice award and a few other special IJA awards will be announced between acts.
Cascade of Stars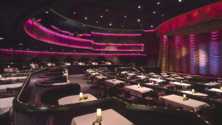 The high point of the week's entertainment is the Cascade of Stars public show Saturday at 8pm, where all of the special guests and featured artists from the festival join with additional top-ranked variety performers in one amazing showcase of world-class talent.
Cascade of Stars director Keith Nelson promises a night not to be missed, with spotlight performances scheduled from a long list of special guests and featured artists from across the country and around the world. This show is likely to sell out.
Order your event package today and be witness to another unforgettable Cascade of Stars!