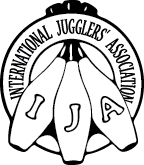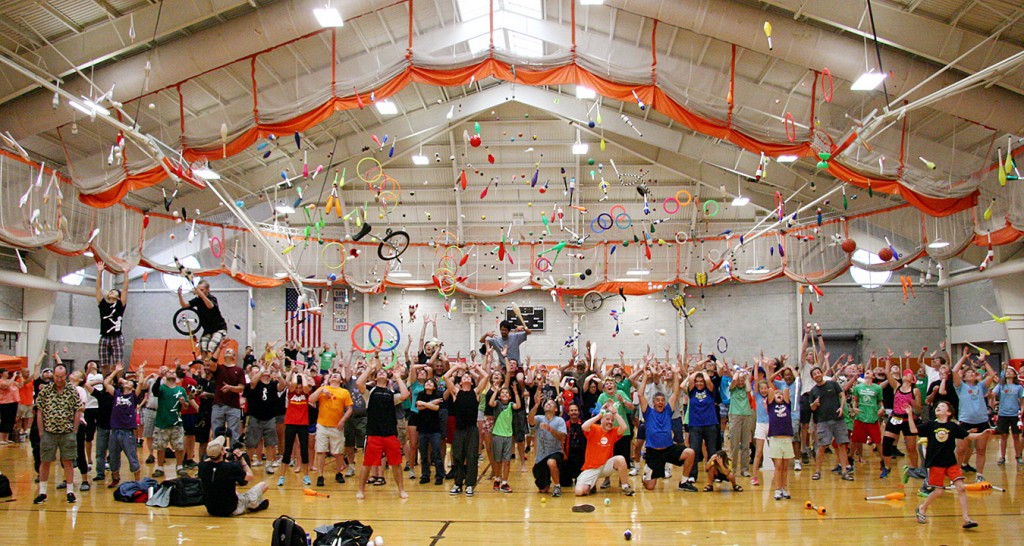 To render assistance
to fellow jugglers

This is an archival website
63rd IJA Festival
July 26 - August 1, 2010
Sparks, Nevada (next to Reno)
Internet Access from the Festival
Summary/Schedule Guest Artists Special Workshop Shows Competitions
Workshops Being There Hotel/Travel Internet Access Registration Info Waiver/Consent
Register Now Room/Ride Sharing Forum Festival Forum Volunteer
Many of us depend on the Internet for so many things today, even when we're at the festival. We want to let you know what to expect about Internet access at this year's festival, and offer some alternative ways to get Internet access while you are in Sparks if you decide not to use the hotel's system. The Nugget Hotel offers wireless Internet access (Wi-Fi) in all guest rooms for an additional charge of $9.99 per day, per computer, or $49.99 per week, per computer. You can register and charge the fee for Wi-Fi to your guest room account once you're connected, or buy a connection coupon from the front desk. Paid hotel room wireless will
not
get you wireless access in the juggling space.
There is no Internet access available in the convention areas of the hotel.
Obviously, this is quite different from many recent festivals where we have had free or low-cost Wi-Fi provided by the facility in the gym as well as guest rooms. The IJA has investigated some solutions for Internet access during the festival, and we want you to have this information before you leave home.
Free Internet Access Near The Nugget
Free Wi-Fi access is available close to the gym and hotel at two downtown merchants who offer it as an amenity for their guests. See
area map
showing the locations of the two merchants listed below. Great Basin Brewing Company
846 Victorian Avenue
Sparks, NV 89431-5275
775-355-7711
http://greatbasinbrewingco.com
Three short blocks from the Nugget. Open daily at 11am. Starbucks Coffee
300 Pyramid Way
Sparks, NV 89431
775-351-1441
http://www.starbucks.com/wifi
Five short blocks northeast of the Nugget. Open 6am to 8pm Mon-Sat, until 7pm on Sunday.
(The Starbucks inside the Nugget does not offer AT&T Wi-Fi service.) Starbucks says that effective July 1, 2010, they will be providing "one-click, free Wi-Fi through AT&T in all U.S. company operated stores." That means you won't have to have a Starbucks Card to get free Internet access from the above Starbucks on Pyramid Way.
If, for some reason, Starbucks doesn't implement this change
by July 1 as announced, you will need to buy and register a Starbucks Card and set up an AT&T Wi-Fi account (if you don't already have one). You can buy a Starbucks card at the store, activate it and begin using the Wi-Fi right away.
Mobile 3G Internet Access
The IJA has found a cost-effective alternative for festival-goers who want to stay connected throughout their trip. DayPass Wireless offers daily rental of 3G cellular Internet access devices at very affordable prices starting at under $9.00/day. DayPass Wireless offers: (1) a USB 3G dongle that plugs into the USB port of a Mac or PC; or (2) a small separate Mobile Hotspot that creates a private Wi-Fi hotspot that can support as many as five wireless computers at once (so you can share the hotspot and its cost with a few friends). Both types of devices connect to the local 3G cellular network and give you Internet access at speeds from 500Kbps to 3Mbps. You can find full details and pricing by calling 800-615-1430 or going to the DayPass Wireless Web site:
http://www.daypasswireless.com
The IJA is renting several devices from DayPass Wireless for the Association's operational needs at the festival. We recommend you consider using DayPass Wireless for your Internet access needs during your trip.
Their inventory is limited
, however, so it's best to
call or reserve online right away
to reserve your unit for the festival. Other companies that offer 3G data card rentals include: