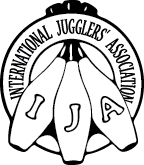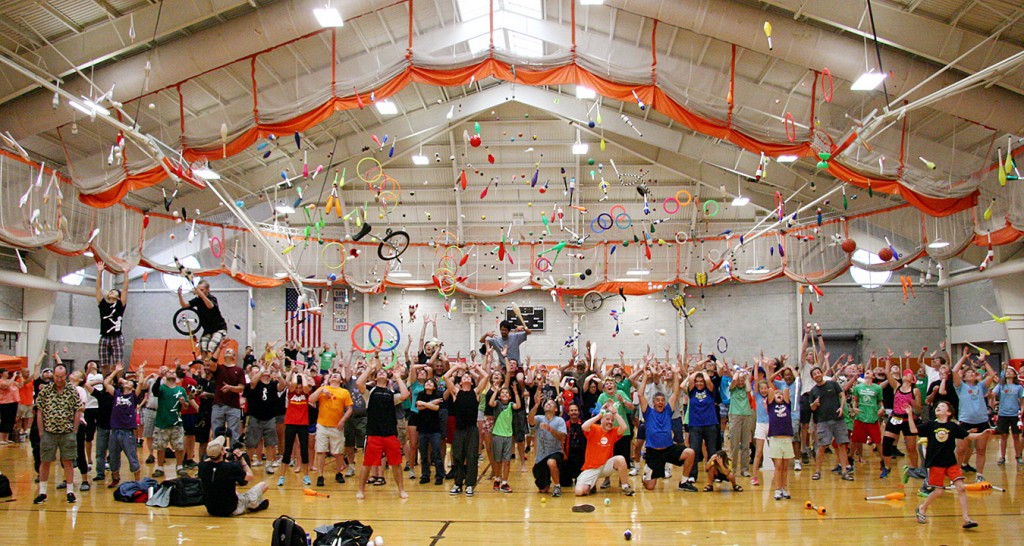 To render assistance
to fellow jugglers

This is an archival website
63rd IJA Festival
July 26 - August 1, 2010
Sparks, Nevada (next to Reno)
Special Workshop
Summary/Schedule Guest Artists Special Workshop Shows Competitions
Workshops Being There Hotel/Travel Internet Access Registration Info Waiver/Consent
Register Now Room/Ride Sharing Forum Festival Forum Volunteer
Kris Kremo Special Workshop — 3 Object Juggling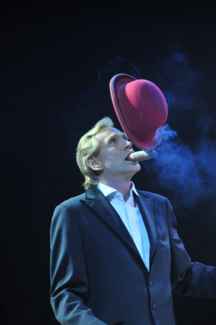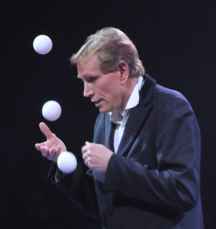 Be one of the few who will be present for an amazing three-day workshop led by the incredible Kris Kremo!
His fast and flawless work with balls, cigar boxes and hats has left audiences incredulous around the world. His every move is perfection.
This special workshop is titled 3 Object Juggling and will be held 1pm-3pm on Tuesday, Wednesday and Thursday.
The workshop requires a separate $150 fee. To attend, you must also be a registered juggler at the festival, with either Gym Admission for the days of the workshop or a festival Event Package.
Kris Kremo's plan for the workshop is to cover the idea of concept of an act, what it takes, needs, dedication, etc., and to spend:
one day working with balls
one day working with hats
one day working with cigar boxes
Preregistration is required for the special workshop, and space is limited, so sign up early!
Kris will also be performing in Saturday's Cascade of Stars and hosting an open question/answer session Friday at 10am.
Kristian Gaston Kremo, originally a Swiss citizen, was born in Paris into an internationally famous dynasty of artistes. He was trained by his father, Bela Kremo, a famous juggler himself. The Kremo's presented a double act for six years beginning in 1970. The synchronized juggling of father and son transfixed audiences in variety theatres throughout Europe. Following that success, Kris began working as a solo juggler and immediately captured the attention of the public with his astounding manipulation of simple objects.
He has showcased his skills before the crowned heads of Europe including the Queen of England and Prince Philip and King Carl Gustav XVI of Sweden. He holds the record for the longest continuous appearance by a juggler in Las Vegas, where he performed his act for eleven years at The Stardust Hotel. Some of his awards include the Las Vegas Award as Best Performing Juggler, the Silver Clown Award at the Monte Carlo International Circus Festival, and the IJA's Award of Excellence. The Guinness Book of World Records notes his quadruple pirouette and catch of three cigar boxes as unique.
Kris Kremo performed at the LIDO de Paris on and off for 20 years and with the Swiss National Circus KNIE for five seasons.