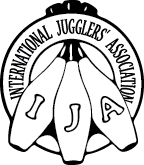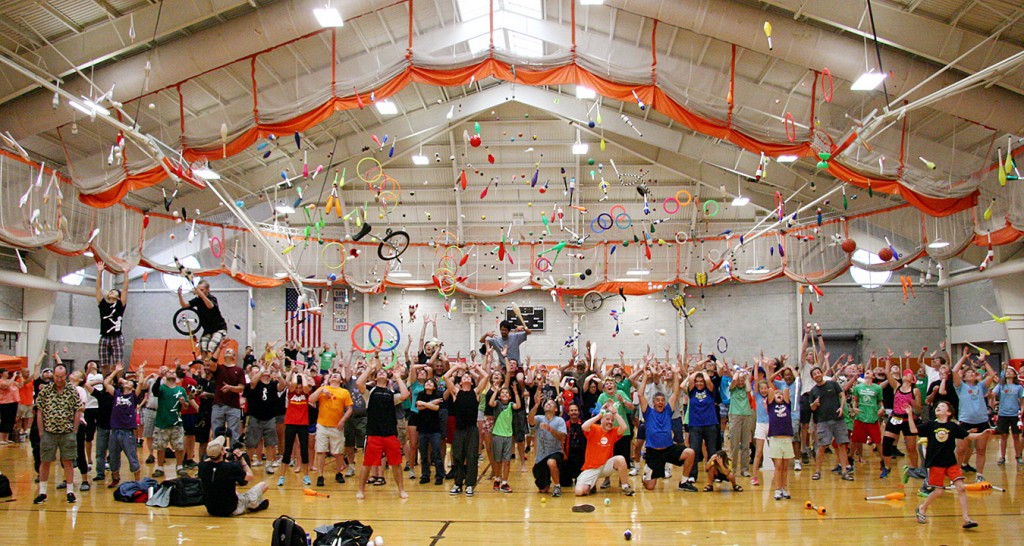 To render assistance
to fellow jugglers

This is an archival website
63rd IJA Festival
July 26 - August 1, 2010
Sparks, Nevada (next to Reno)
Registration Info
Summary/Schedule Guest Artists Special Workshop Shows Competitions
Workshops Being There Hotel/Travel Internet Access Registration Info Waiver/Consent
Register Now Room/Ride Sharing Forum Festival Forum Volunteer
Three Ways to Register
Advance registration is the only way to reserve your 2010 festival experience at discounted rates and insure a hassle-free week of fun and excitement. It's also the only way to indicate your size preference for your festival T-shirt.
Register by April 30 for the best prices. There are three ways to register.
1. Internet:
Register and pay online (or by check) by
June 30
. It's the quickest and easiest way, and
it saves your all-volunteer IJA festival team a lot of work
. Use our
secure online registration form
.
2. Mail: Mailed registrations must be received by June 30. Complete the printable registration form, including email address and telephone number, and mail it with check, money order or credit card information to:
International Jugglers' Association
PO Box 580005
Kissimmee, FL 34758
USA
3. Fax: Complete the printable registration form with your credit card information and fax it by June 30 to 302-397-2345.
Waiver/Consent Form: After you register, print out the Waiver/Consent form. Fill out and sign the form, and present it at the IJA table at the festival when you check in. For registrants under 18, a parent or guardian must sign the form. No one will be admitted to the IJA festival without a signed Waiver/Consent form.
Email Confirmation: If you register and provide a valid email address, you will receive email confirmation of your registration. Your festival materials will await you in Sparks.
Youth Groups: Discounted festival packages are available to groups of 10 or more youths (ages 11-17) registering together with one or more adults by May 30. For more information, contact Mike Sullivan at
.
Fees & Deadlines: For the best prices, register by April 30, after which prices will go up. They'll go up again after June 30, the last day for advance registration.
After June 30, you can register on-site at the festival in Sparks (T-shirt sizing and availability may be limited). Youth-Senior prices are for ages 11-17 and 65+. Daily gym admission, spectator passes and show tickets are also available separately with advance registration or on-site at the festival.
Full payment must accompany all registration orders. See our
secure online registration form
for all prices.
Questions: For registration questions, email
. Include a phone number for a quicker response.
Hotels: Make your hotel reservations separately. Be sure to ask for the IJA rates.
DVDs
There will be no pre-sales of the IJA Festival DVDs this year. An announcement will be made in the Fall when the festival DVDs are available for purchase in the IJA online Store.
Spectator Passes
Non-jugglers, the general public and relatives and friends of jugglers who just want to see the amazing sights in the main gym or browse the vendor tables can do so with a spectator pass. Spectator passes are $7 per day and do not include admission to any evening shows or the festival workshops.
Vendors
Vendors in the main gym will offer jugglers a great selection of props, books, videos, toys, clothing and more.
Vendors: This year the Vendor Package includes two Vendor Credentials for the week. Each person working at a vendor table is required to be an IJA member (for insurance purposes) and to have 1) a Vendor Credential, 2) a Gym Pass for each day or 3) an Event Package. Vendors can order table space and electrical service on our secure online registration form or on the printable registration form. For more information and to obtain inbound freight information and shipping documents, email
.