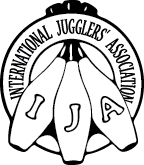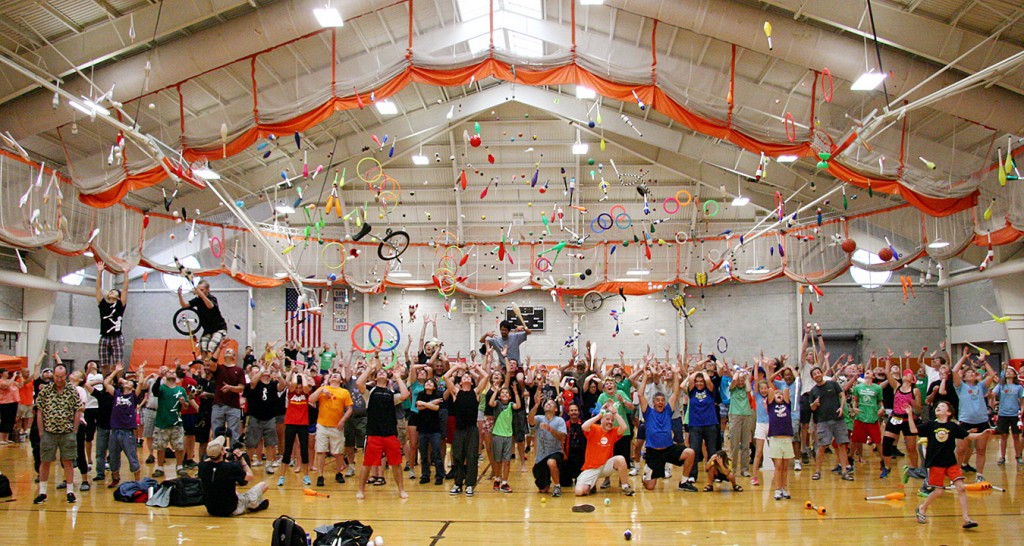 To render assistance
to fellow jugglers

This is an archival website
63rd IJA Festival
July 26 - August 1, 2010
Sparks, Nevada (next to Reno)
Hotel/Travel
Summary/Schedule Guest Artists Special Workshop Shows Competitions
Workshops Being There Hotel/Travel Internet Access Registration Info Waiver/Consent
Register Now Room/Ride Sharing Forum Festival Forum Volunteer
Headquarters Hotel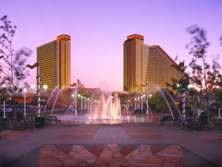 Except for joggling and Club Renegade, the entire festival will be held in John Ascuaga's Nugget Hotel, only 5 minutes from the Reno airport. From your Nugget Hotel room door, you'll be able to reach all the festival events within a short walk. The Nugget is a full-service hotel, and the specially-negotiated IJA guestroom rate makes it easy to relax in comfort during the festival. There are a number of restaurants in the hotel.
The IJA room rate is $97/night plus tax plus a $5/night Resort Fee, for single through quad occupancy. To get the IJA rate, make your reservation by July 5 for a festival stay anytime between July 23 and August 4. The Resort Fee includes:
Round Trip shuttle transportation to and from Reno-Tahoe International Airport. Valet parking and self-parking in the secured covered parking structure. Unlimited use of the Atrium Pool. Unlimited use of the Fitness Center. Full service Concierge.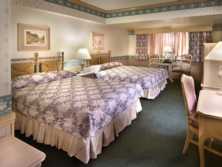 To reserve Nugget rooms at the IJA rate, go to:
http://www.januggetsecure.com/jump/1222/
Or you can call 800-648-1177 and mention group code "GJUGGLE".
For more info on the Nugget, go to: www.janugget.com.
The Nugget Hotel offers wireless Internet access (Wi-Fi) in all guest rooms for an additional charge of $9.99 per day, per computer, or $49.99 per week, per computer. You can register and charge the fee for Wi-Fi to your guest room account once you're connected, or buy a connection coupon from the front desk. Paid hotel room wireless will
not
get you wireless access in the juggling space.
There will be no Internet access from the gym unless you arrange something in advance for yourself. The Great Basin Brewing Company (3 blocks away) and a Starbucks (5 blocks away) will have free Internet access. For information on Internet access from the hotel, the gym and nearby locations, see here. See this area map showing the locations of the above two merchants and the hotel.
Getting to Sparks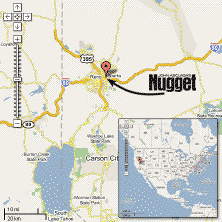 The city of Sparks is adjacent to Reno, Nevada, on the California border and just over an hour from Lake Tahoe. Sparks is about a four-hour drive from the San Francisco area.
The airport serving Sparks is Reno-Tahoe International Airport in Reno, Nevada (airport code RNO). See below for info on the free shuttle for Nugget guests.
To get to Reno via Amtrak train, take the California Zephyr, which stops in Reno as it goes between Chicago and the San Francisco area (Emeryville).
Airport Shuttle
There is a free airport shuttle for guests of the Nugget. No reservation is required. The Nugget Shuttle is located outside of Baggage Claim. It runs 4:30am until midnight, every day. A schedule is posted at the shuttle pick-up site. The shuttle departs the airport every half hour on the quarter-hour, namely at: 4:45am, 5:15am, 5:45am, 6:15am, ..., 11:15pm, 11:45pm.